My daughter's field trip at Paradise Adventure Camp was unforgettable. I didn't expect I will be able to try rappelling from a 45-foot wall for the first time in my life. But that's only one of the fun activities we did then. Check our photos and start planning your trip to this amazing camp 🙂
Wall Climbing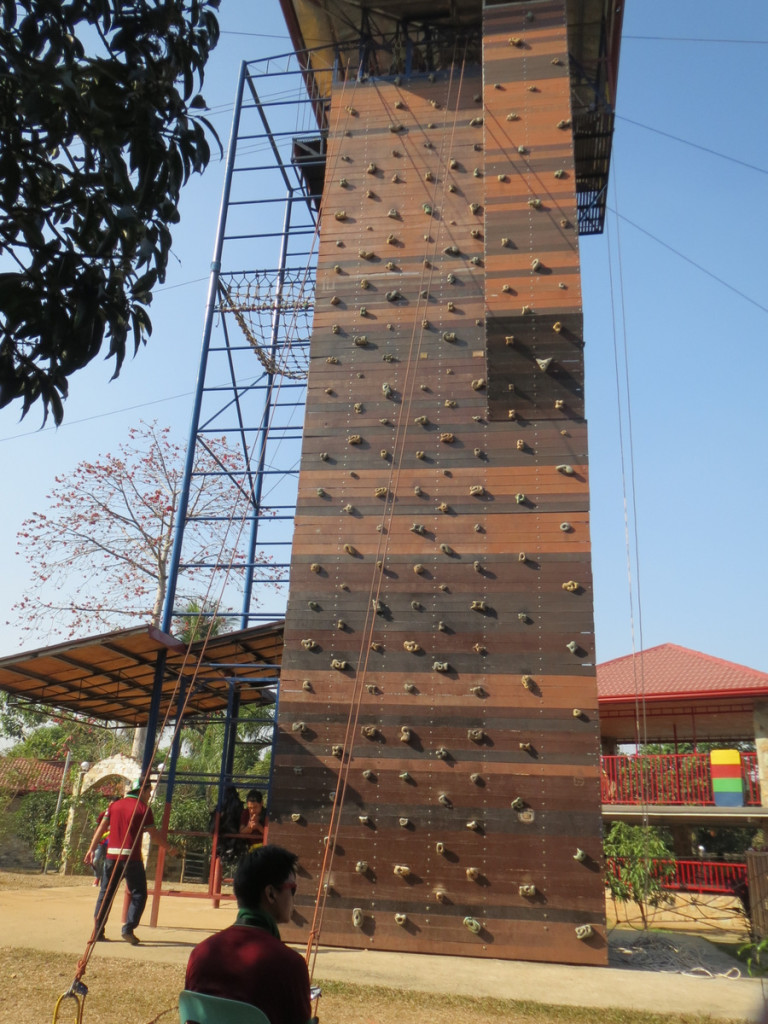 Swimming Pools for Water Survival Activities
Zipline
Going up the zipline was a bit terrifying but you need to overcome that if you want to experience the thrill of riding a zipline. Our experience there was much better than the one on Quezon City Circle because you stop below very smoothly.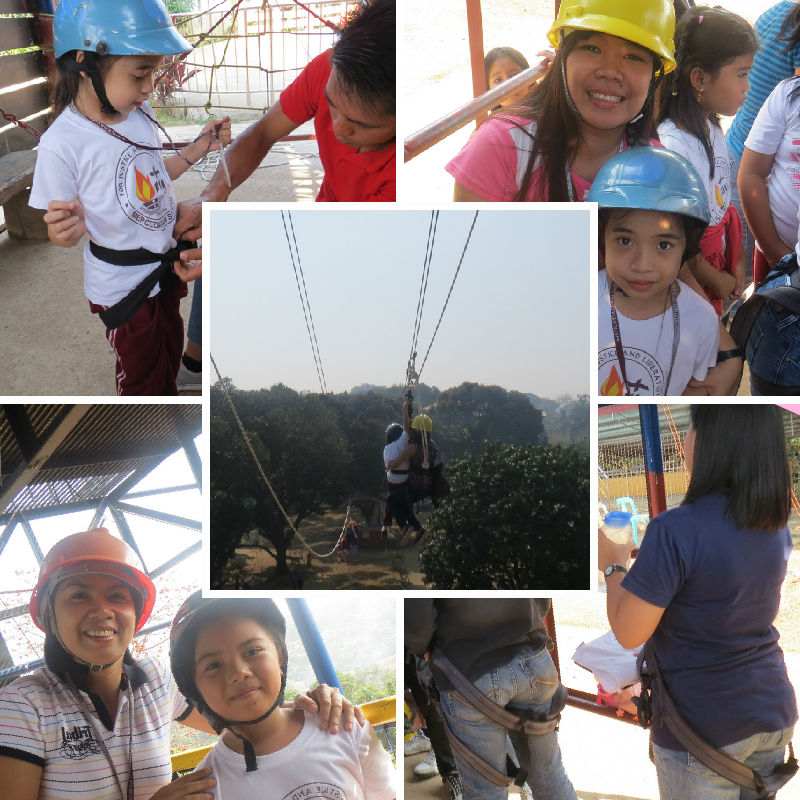 Team-Building
A lot of activities played by the group promotes camaraderie and friendship amongst the students, parents and teachers. I only saw some of the parents for the first time and it was such a great experience knowing more about my daughter's friends. I'm also happy to gain new mommy friends (hello to mommy Vilma and Lai:-)
Rope Tunnel Race, Kangaroo Ride, Save The Earth Game

Nation & Nature Loving
Learning again about Philippine National symbols is fun. I didn't know that our national food is lechon 🙂 Mariel had fun feeding the cows while I was pitying the poor animals because the kids are almost choking them from over-feeding them with grass. The Urban Garden experience made us learn how some herbs actually look like lavander. I love it's smell but I always wonder how it looked in flesh 🙂
National Symbols, Animal Feeding, Urban Garden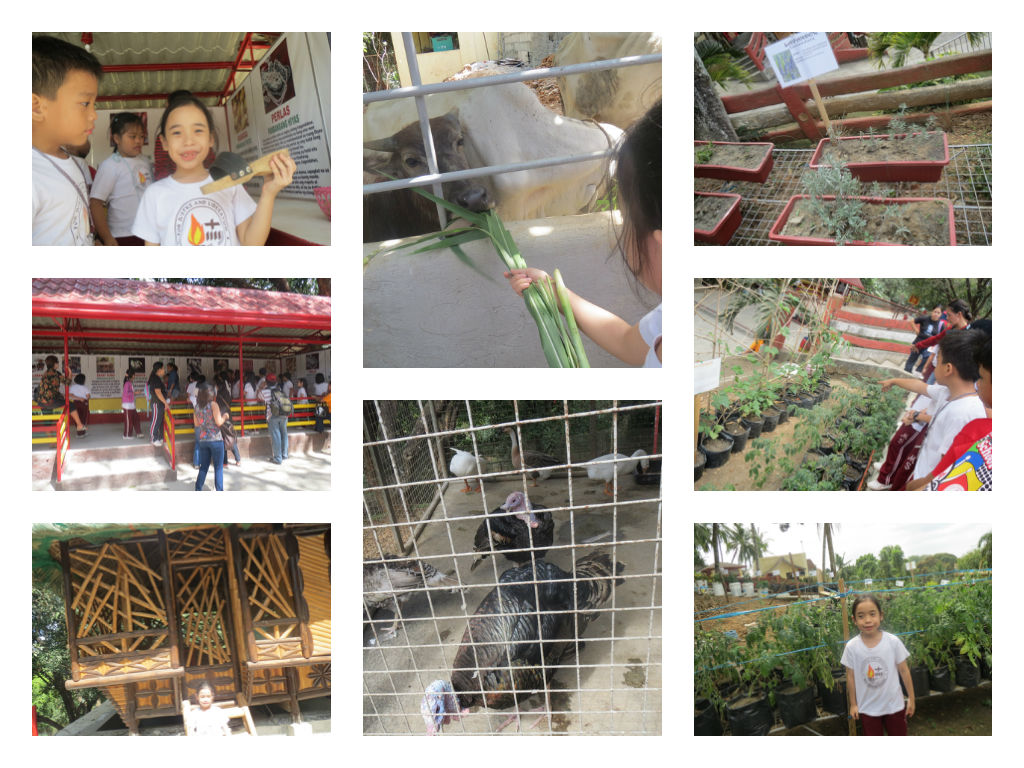 Rappeling
Yes, that's one extreme sports I didn't imagine I will be able to experience on my daughter's school field trip. But I was always curious of this sport so I immediately volunteered (I was first!) when Ate Ems (our facilitator) called for a parent volunteer. It was a 45-ft high wall but I was determined to show Mariel that she can do such sports (she rappelled a 12-ft high wall of course).  It was fun and I am looking forward to do it again sometime on an indoor gym 🙂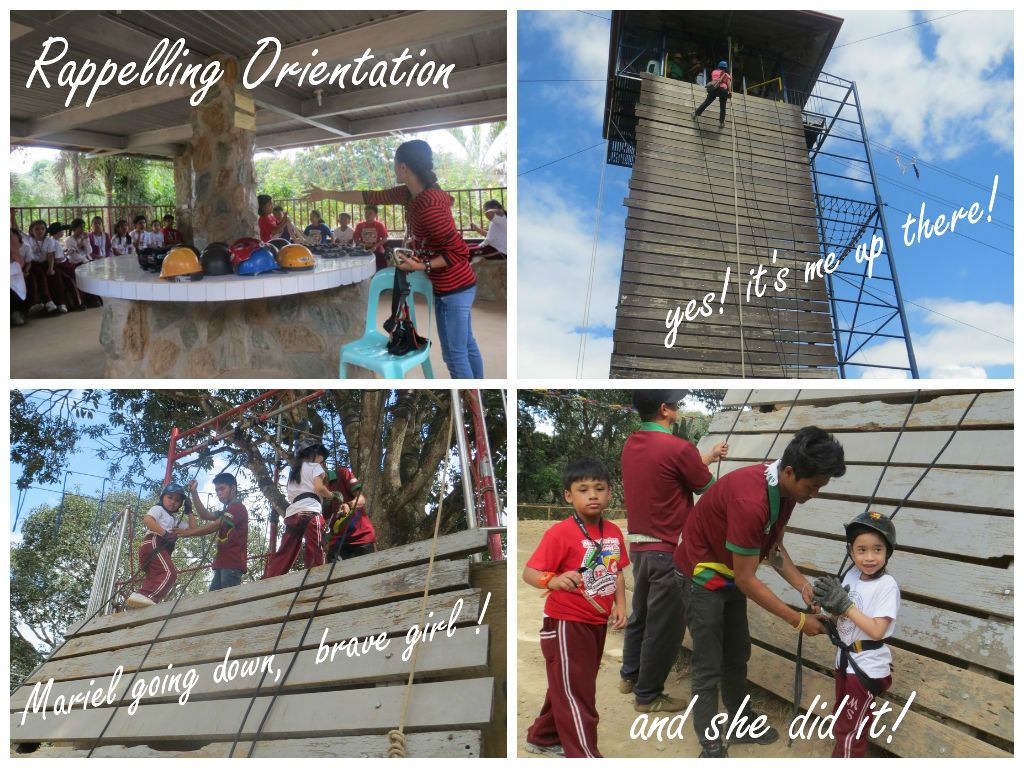 Santa in Paradise
It's always Christmas in this adventure camp because Santa has his own two big rooms where you can find all the Santa figures you can imagine. Inside these darkened room, there are bright, twinkling figures of Santa where kids can freely roam around and take pictures 🙂
 Fun and Friendship
It was clearly an adventurous and fun-filled day for all the kids on that day. But for me, the most important things I treasure most on this camping day is that I was with my daughter the whole day without worries and pressures, saw her having fun with her teachers and getting closer with her friends. I wish we have more experiences like this in the future and I really commend the school and Paradise Adventure Camp for this memorable day.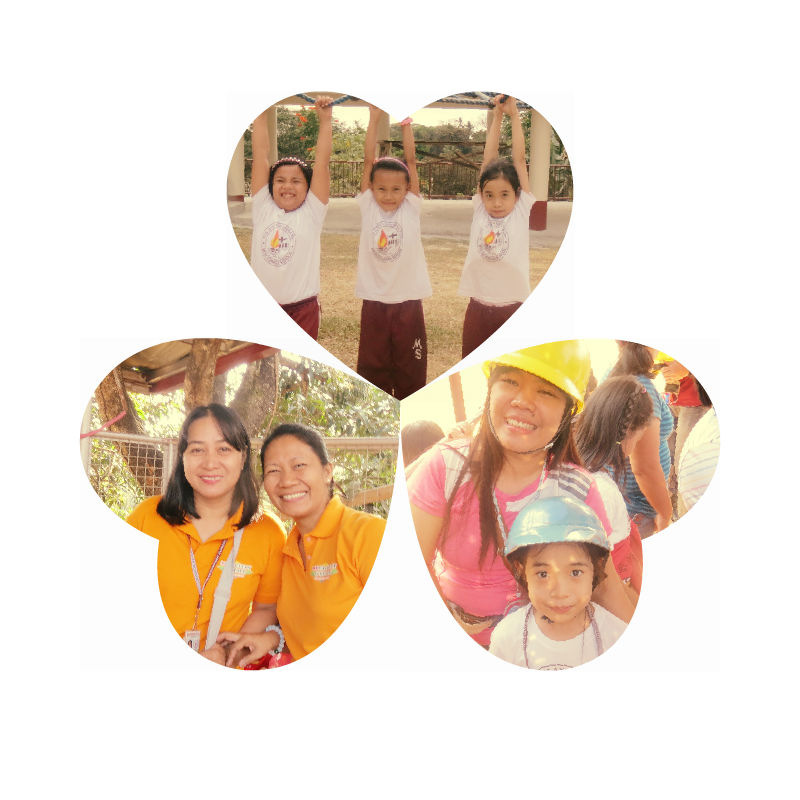 Paradise Adventure Camp is a fun-filled adventure camp which caters to students and to companies which like to hold team-buildings for their employees. They have several packages to choose from which lists out different types of activities per age or category of their clients.
Address: Lagunita Rd. Tungkong Mangga, San Jose Del Monte Bulacan Phone 546-9504 / 0917-6303883 / 0922-8302303