Kids are always full of energy but sometimes we run out of ideas on how kids can spend these extra energy for their benefit.  Going to outdoor camps such as Paradise Adventure Camp is one way to have fun with your kids and experience outdoor activities you will enjoy playing with them.
My daughter's field trip was at Paradise Adventure Camp and it was near from the school that students thought that it won't be a fun trip. Children are so fond of traveling to far places so I thought it disappointed them that they only got an hour bus ride till we got to the site. Those disappointments changed as soon as they saw the colorful entrance. I myself was surprised that there was a place like this near our place.
Paradise Adventure Camp is located within a land full of lush trees in Bulacan. It's windy at the top,and within the vicinity are areas quite filled with farm animals so expect the hint of farm animal smell from time to time.
Paradise Adventure Camp Entrance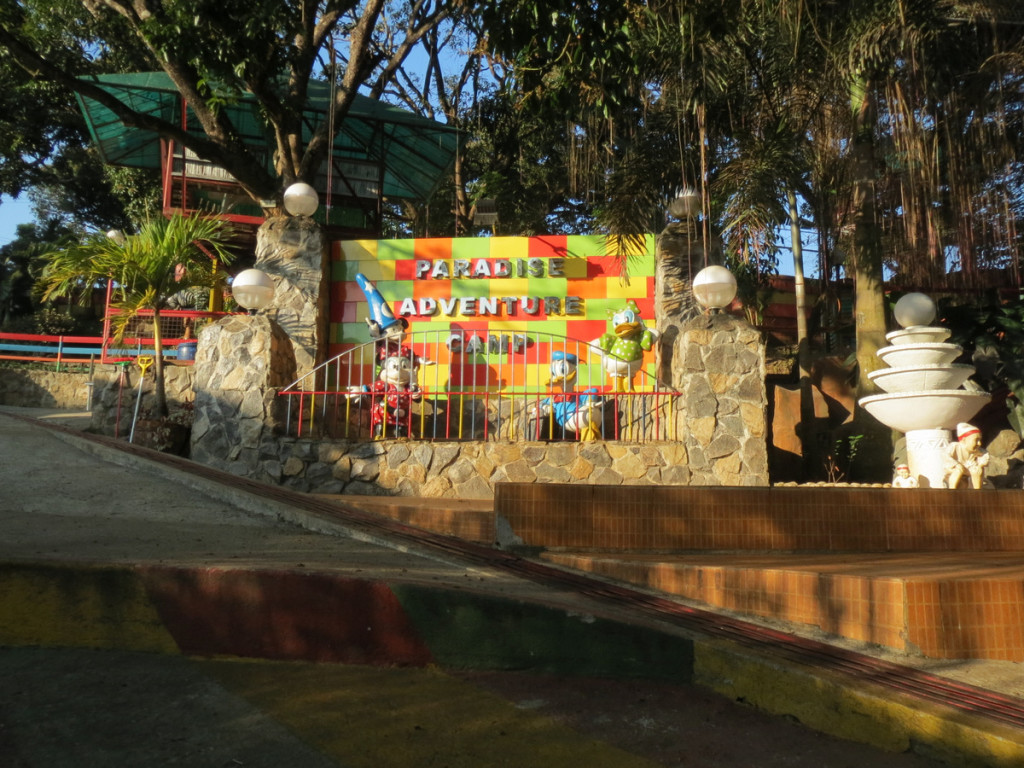 Function Hall
Parents and kids were required to climb up a couple of dozen steps before reaching the actual the camp. That activity alone made the parents catch their breaths, sort of like a warm-up. Kids were instructed to gather within a modestly sized function hall where facilitators gave the orientation.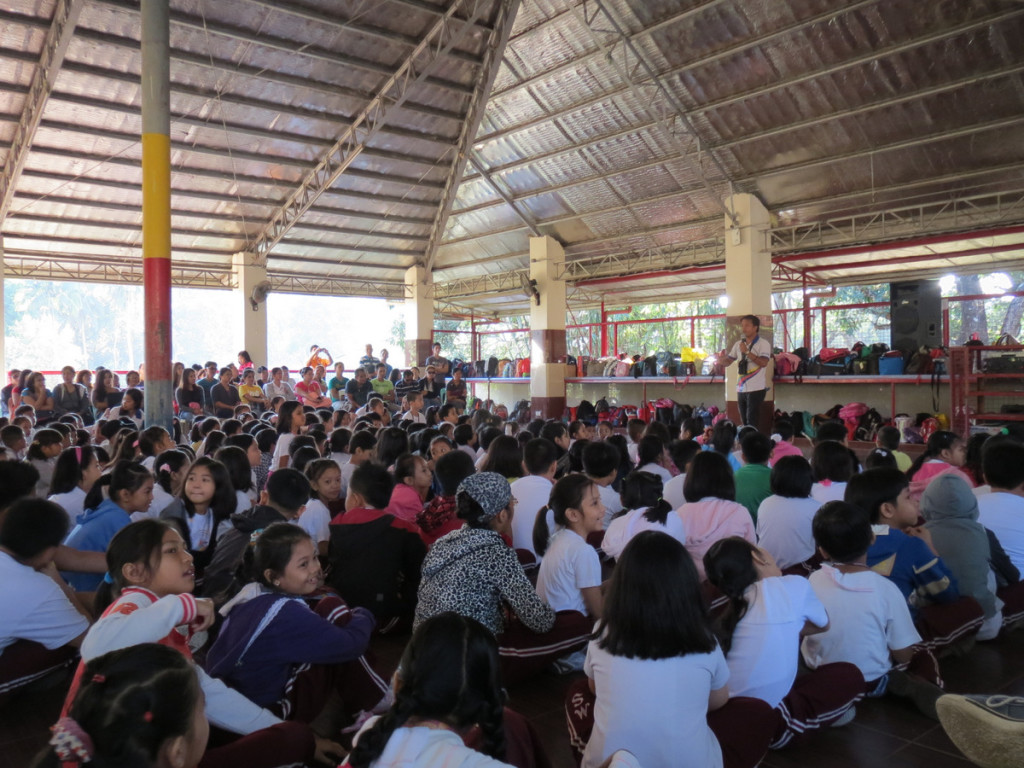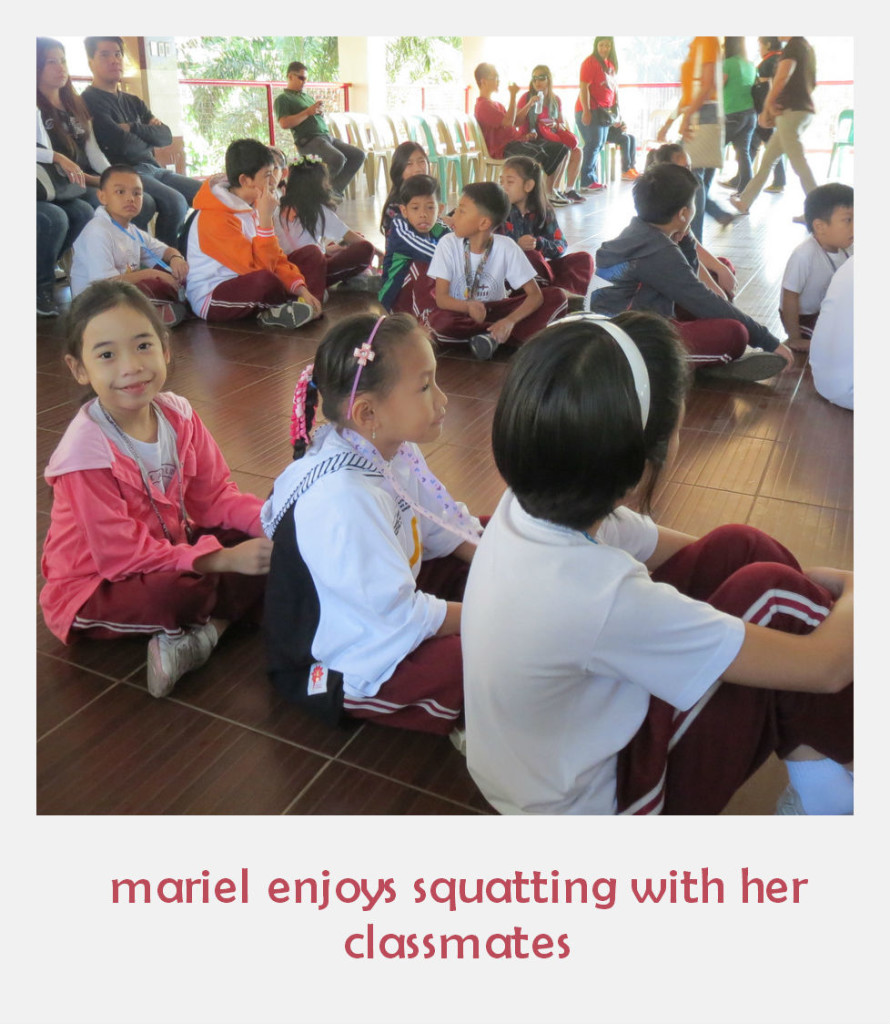 Picture Spots
What's so great about this camp is that aside from the activity areas, the owners made so many spots where you can take great group pictures and selfies 🙂 The kids and parents were all so busy that we weren't able to save one of ours aside from my daughter's photos 🙂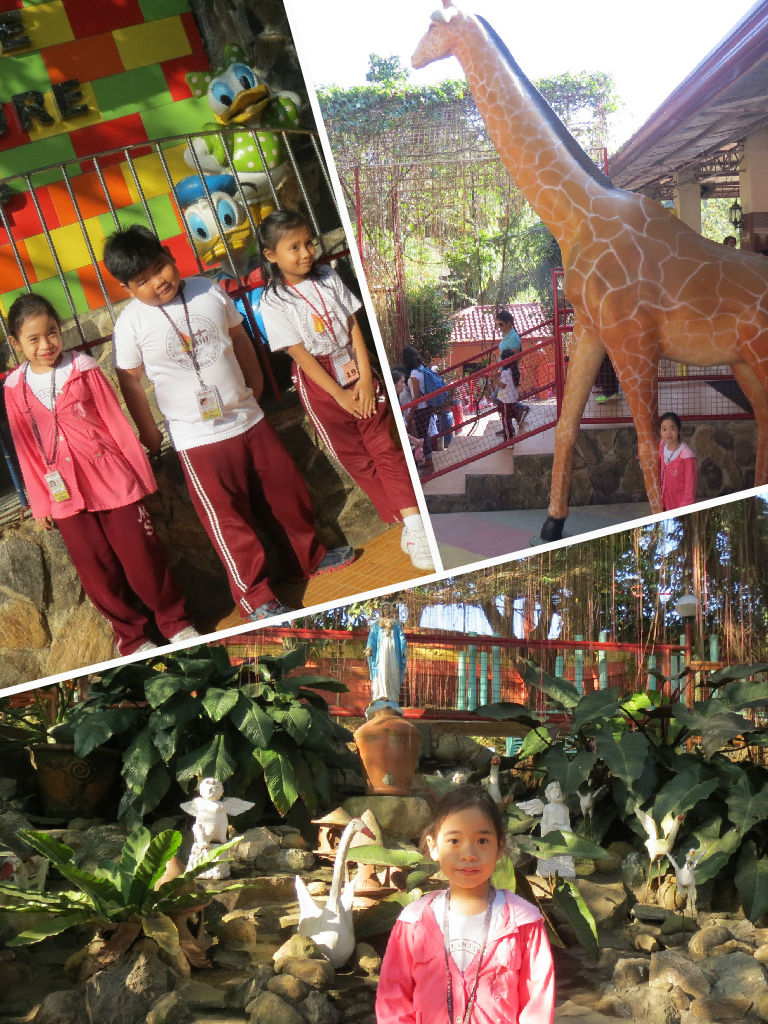 Clean Camp
Wide as it is, Paradise Adventure Camp is well maintained and clean.  There are a lot of areas where you can just choose your spot and squat.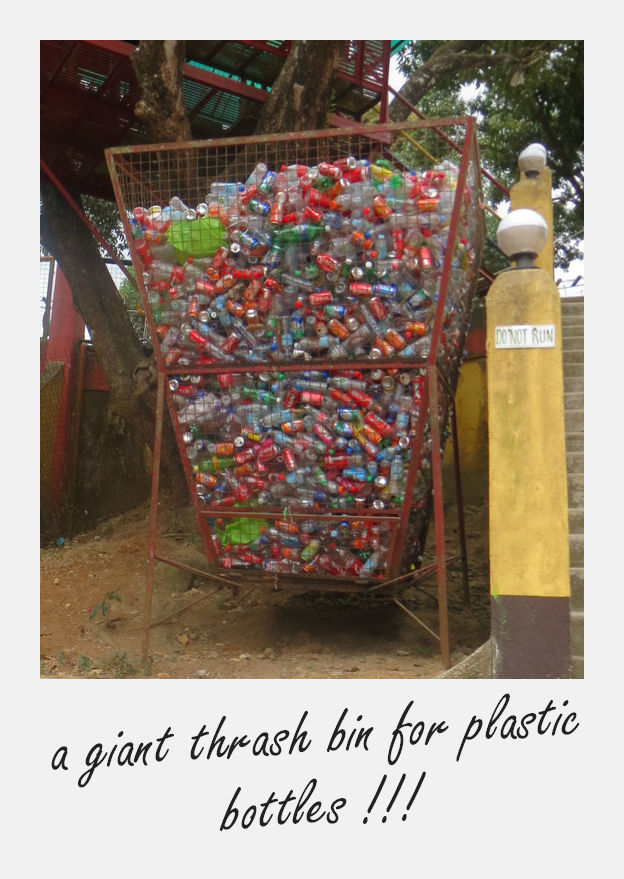 Eating Time
Eating inside the camp is comfortable because there are lots of seats available. There are also a lot of tree houses  which unfortunately I wasn't able to get pictures of.  Parents and kids can choose to stay there though we weren't able to get inside one since most of the kids are staying there. There's also a store which sells snacks and cold drinks.  A food cart beside the store is also selling hotdog, cheeseticks, and kikiam.