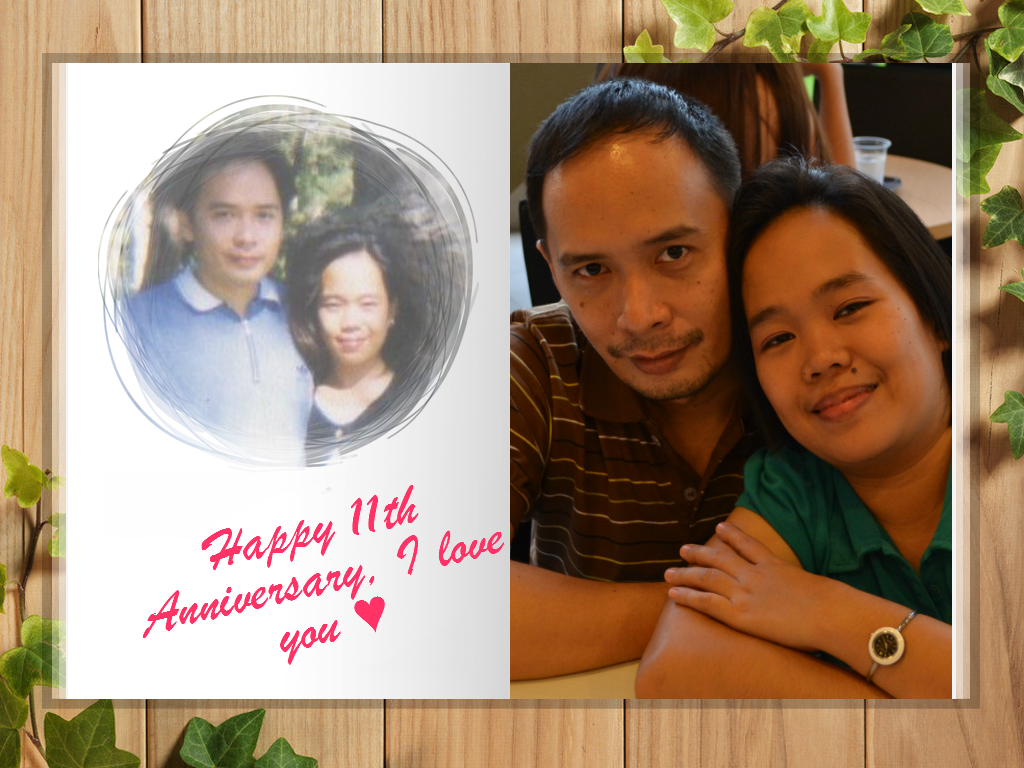 Remember this photo 16 years ago, the first time you took me to Baguio. We didn't have money and you lend money from your Lolo who is now dead just to make the trip. We bought a camera which doesn't exist these days. It was a stormy trip, we couldn't even see the mines in Mines View Park, but still you took me there just to let me see the place because I hadn't been to Baguio that time. We went to Botanical Park even it was raining hard and we were the only persons there. We still went inside the park because you know I had to see the place.  After 10 years, we went back with our kids and it was the perfect vacation, warm and sunny.
That's how I see our marriage. We are always together during stormy days but we come through it together too. After sometime, we are  able to look back and see that we are much better, and still very much together. God has been good to us always. Life isn't easy and we always have to work hard just to reach our simplest dreams. But hard as it seems to be, we are lucky to have each other, the perfect partners, I am the cake and you are the coffee (I am sweet and you are bitter nyaahhahaaha).
To my husband who has been always there in the background, I'm strong only because of you. I have courage to face the people because you gave me confidence. I'm proud of what we have even though they aren't much because you take care of me and the kids. May the Lord continue to bless our marriage with peace, happiness and adventure. I love you so much ♥.
Lanie