I've always been enamored with beautiful women and I enjoy watching beauty contests, especially the question and answer portions. It's not because I enjoy the after-program articles where Filipinos enjoy mocking the contestants because of their wrong answers and poor grammar. It's because I envy these women who have the guts to go on stage, show their beauty and answer difficult questions. I imagine how pressured they are on stage, how painful their faces are because of continuous smiling, and how they pray that the contest will move to its end already.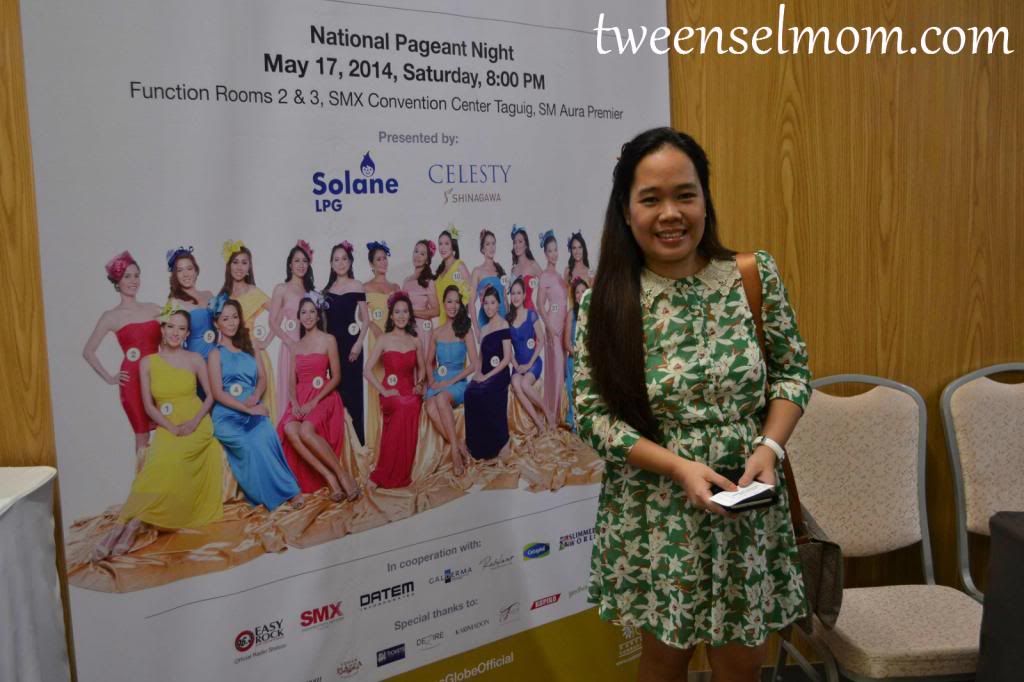 Last April 29, I had the opportunity to attend the Press launch of Mrs. Philippines Globe 2014 at SMX Convention Center in SM Aura. I was more astounded as I saw 23 women on stage who are not only sexy and beautiful but are also moms like me. They all looked fresh, confident, and ready to face the press.  With all the lights thrown at them as we took their photos, they willingly smiled till the end of the event.
The Difference of Mrs Philippines Globe
Aside from the fact that Mrs. Philippines Globe is for single and married moms, this pageant is all about women empowerment. It's perfect because a woman certainly needs all the strength she can get when she becomes a mom, and this is me writing from experience. All the candidates were already achievers, there was a teacher, a dentist, a civil servant, a speech pathologist, and a blogger like me 🙂 How amazing can that be?  The most experienced contestant who is already 44 years old made me wish that I have that gorgeous body when I reach my forties. A prayer that I know will really need some patience 🙂
A Pageant With A Heart
Mrs. Philippines Globe is  the local franchise of Mrs. Globe USA which supports The Women In Need (W.I.N.) Foundation.  Through the funds collected from the pageants, they support programs which are focused on helping battered women and children in regaining their self-confidence and learning new skills to be able to stand again on their own feet.
A Sisterhood
Mrs. Philippines Globe is unique because this pageant is a big and happy sisterhood of beautiful women. I've already met some of the previous winners during our Blogger's Meet sometime in March and I've seen how much they cherish their experience from the pageant. They are all friends with each other and from the way they answered on the interview, I've felt that the pageant changed and better yet, improved their lives including their careers. Check my last post about the Mrs. Philippines Globe 2014 Bloggers' Night.
Coronation Night
Mrs. Philippines Globe 2014 winners will be announced on May 17, 2014 at the same place, at SMX Convention Center in SM Aura.  I am really excited for my blogger friend Marie Bella San Luis because I know she worked hard for it and we all know that she has a very good chance to be a winner. I am also looking forward to seeing again the mommy contestants who as I was informed will be wearing gowns by famous Filipino designers such as Pablo Cabahug, Chico Estiva, and Jonti Martinez.
Mrs. Philippines Globe 2014 Coronation Night Tickets are available at SM Tickets.com.