My daughter is already on her 4th month in the program and we are satisfied because as early as this, we are already seeing improvements on her teeth. We also haven't heard from her any pain or discomfort on those four months.
On our 3rd month, the Dr. Urbi installed 2 pink braces on my daughter's front teeth. This is to close the gap between the teeth which is quite wide. It was my daughter's first time to have braces. At first, she felt slight pain on her teeth but the pain ceased before the day ended. Check my daughter's photo below before we enrolled on the Myobrace program and you'll notice that gap.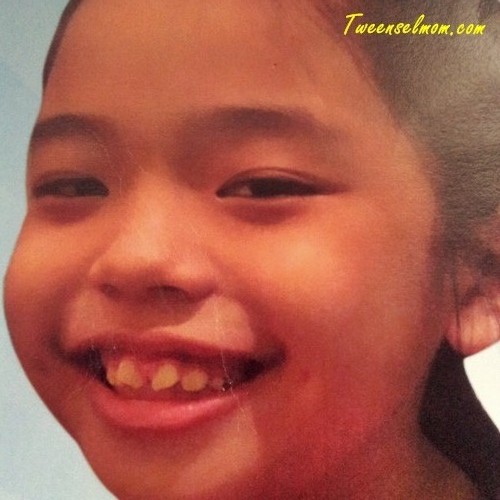 The photo below was taken one month after our 3rd visit when she continuously used her Myobrace trainer now with her braces.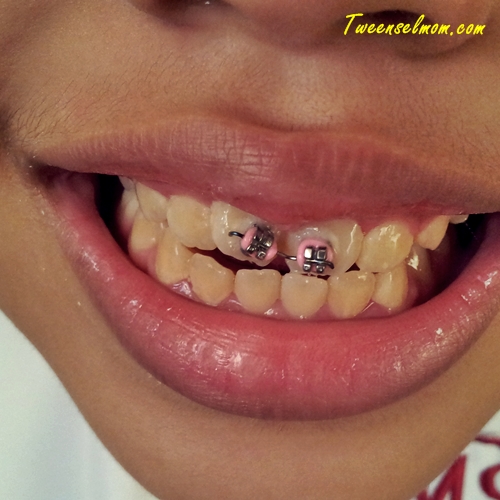 Our 4th visit turned out great just like the previous months. We went to the clinic on an earlier schedule 10AM since we are attending a birthday party by lunch time. Good thing we did that because I realized, when you are early on your appointments, the day still seems more relaxed and my daughter is calm and smiling when she met with Dr. Urbi.
On our 4th visit, I also took the opportunity to ask Dr. Urbi why we see several Myobrace appliances or trainers which are being sold on other clinics. The doctor said that, like video tapes and other duplicated items in markets these days, there are also other brands of dental trainers being sold in other dental clinics. I've posted this to inform my readers that the original Myobrace trainers come from Australia, which is the home of Myofunctional Research Co. Myofunctional Research Co. was the original dental research company who studied about Myobraces and why it can be better than traditional braces for kids.
Blog Comment About Myobrace For Kids
I recently received a message on my Facebook page apparently from one of my readers. It was such a nice feeling that my blog had reached this mommy and asked me for some advice about Myobrace. Here's a screenshot of our FB message.
And I gladly responded ♥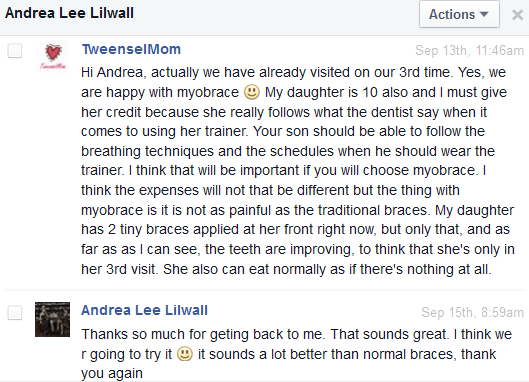 Isn't it amazing what blogs can do? You are able to reach out people, share your actual experiences and maybe help them in little ways.
For those who are looking for information about clinics which provide Myobrace which provide this, check out Green Apple Dental Clinic.
To read on our previous posts about our Myobrace Dental visits so you can see my daughter's dental progress, you can check this listing.