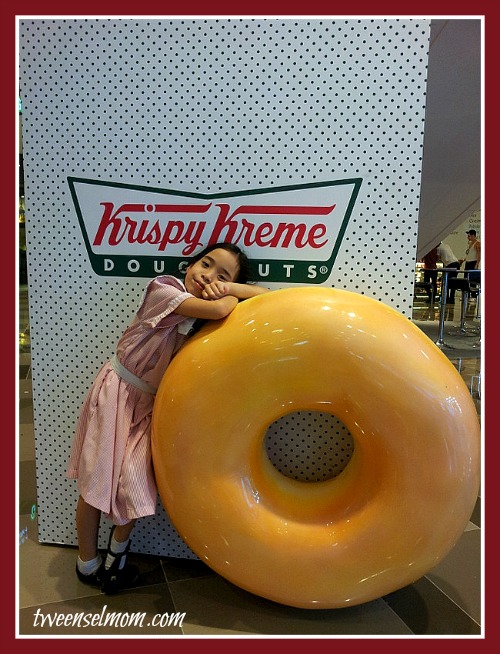 There can be hundreds of things why Krispy Kreme is our favorite doughnut stop wherever we are (usually in malls). And we've been in different outlets since my daughters were toddlers. I thought to list just the quick 10.
1. The kids love the donuts. — The decision makers when it comes to sweet treats, the kids. All-time faves are the candy-sprinkled and the choco-bavarian.
2. We love the coffee. – For mommy and daddy, the perfect pairs will be a mug of coffee latte plus an original-glazed doughnut.
3. Their donuts look amazing. – Whichever you choose, you can't just eat it right away. Krispy Kreme donuts always deserve a selfie.
4. Their donut designs change with the seasons.  – Krispy Kreme always has the fanciest season-themed donuts. Nobody can beat that.
5.  They usually have wifi on their branches. – Yes, the most important thing of all especially on those bad weather when we don't have internet connections.
6. They give free donuts. – I remember we spent New Year's eve in my Tito's house near BGC. That January 1 before we went home, we decided to take a stroll at BGC. Their Krispy Kreme was already open very early in the morning and there were free donuts for everyone! They also has this transparent area where they prepare and bake the donuts, then put them in a moving rack where everyone can see them.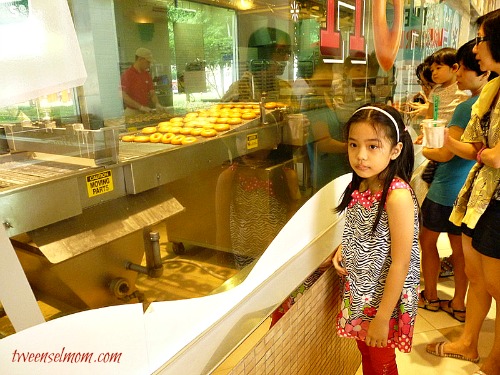 7. Their cold drinks (chillers) are tops. – You shouldn't miss their Strawberry Kreme chiller.
8. They have the best glazed donuts. – It's my personal favorite. I like fancy donuts only for the design but when it comes to taste, I like it simple. Sweet, glazed, and soft. Almost melting in your mouth.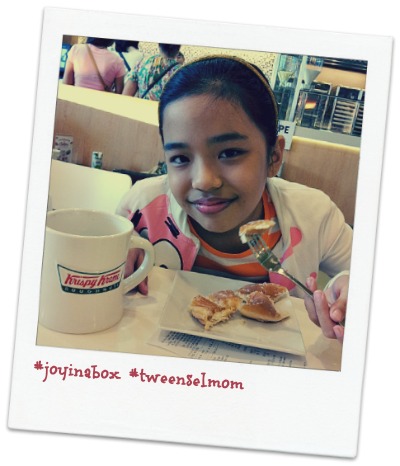 9. We love their goodies (specially the tin cans). – Krispy Kreme always has this set of merchandising products which are perfect gift items. You will like to collect tin cans to put your thingamajigs. Their coffee mugs look cool too.
10. Their take-away boxes are handy. — They have 6-donut packs and 12-donut packs in boxes which are sturdy, not floppy unlike other donut brands.
Christmas Doughnuts – Look at their Christmas-themed donuts, they look so pretty I can just hang them on our Christmas tree!
Krispy Kreme Delivery Service – Did you know that Krispy Kreme now delivers doughnuts & coffee? Never tried it yet because our area isn't included on their delivery areas. Wishing! Delivery areas included as mentioned in KrispyKreme.com.ph is only available within Ortigas Center, Makati CBD, Global City and Malate/Macapagal Blvd, Araneta Center Cubao, Greenhills, Philippines only. A minimum order of Php500 is required.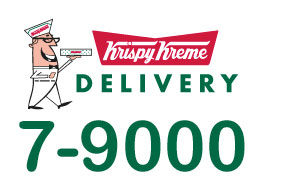 Check Krispy Kreme in Facebook!
How about you, what's your favorite Krispy Kreme donut?