If there's one thing the four of us always agree about, it will be to hang-out for an ice cream treat. Ice cream always makes us feel special, no matter what the weather is or how happy or sad we are. Baskin-Robbins in Fairview Terraces is an outdoor ice cream parlor which never fails to call our attention whenever we pass by. Its pink theme color is my daughter's favorite and mine too. Whenever I see it, I can't help remember my bubblegum chapstick, my daughters' pink dresses, and cotton candies. All the good things girly girls like me and kids love.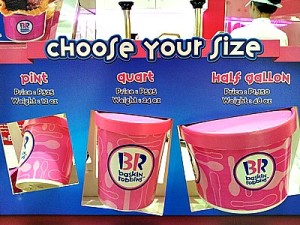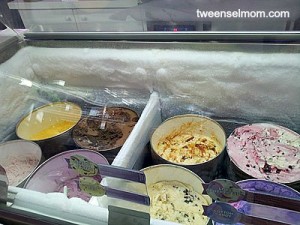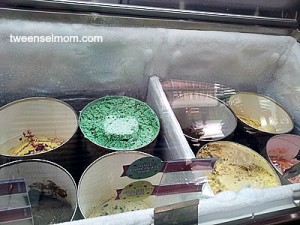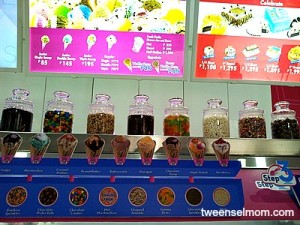 And so I decided to give Baskin-Robbins a spot on my blog. Posting our photos here will always remind me of how we enjoyed BR's banana split (my hubby's favorite) and the chocolate mint ice cream cones we usually order. School days will be starting again next week and we are again on our usual work-at-home/school during weekdays. Aside from occasional visit to Puregold to buy some groceries, we only look forward on weekends to enjoy each others' company without worrying of anything. When the kids get perfect scores on their quizzes, BR is just the exact place to celebrate their little achievements.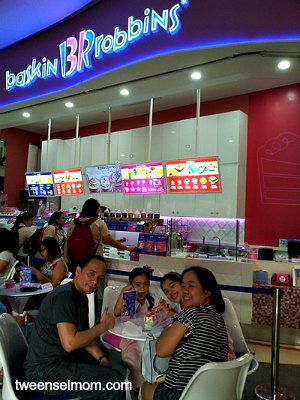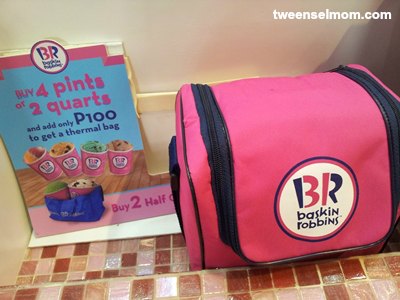 Baskin-Robbins currently has a drawing contest for kids and my daughters are so ecstatic to join. The winner will get a half-gallon of Baskin-Robbins and the winning entry will be displayed on BR's FB page. What a very creative promo! I'm sure many kids will love to draw their own snowman 🙂 I hope Mariel wins but what's more important for me is that she gets the chance to draw and show her art work.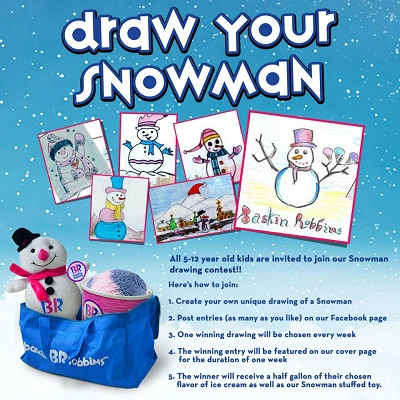 Mariel's entry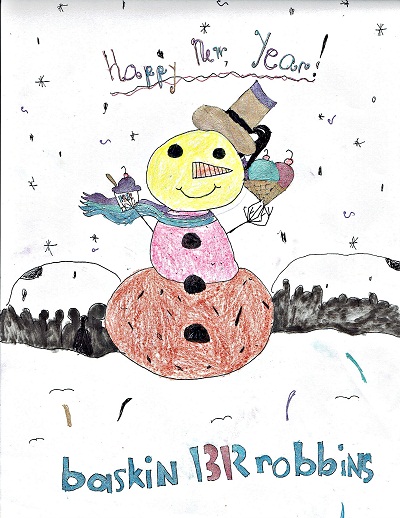 Check Baskin-Robbins Facebook Page
to know more about the Contest Mechanics!