Is your husband taking care of his skin like the way you do? You hope so? If that's your answer, then we are on the same page. I've heard some men who are quite particular when it comes to facial skin care but I think most men I know doesn't care too much. They just use whatever soap they see in the bathroom or whatever they use for their body.
Well, we as wives should know better and I think it's our duty to help our husbands when it comes to knowing the products which will suit their skin. They also have different skin compared to us, and so using our facial wash or the bath soaps that we use won't really give their skin that much-needed care. After all, the better their skin will be, the more we would love to #comecloser to each other right?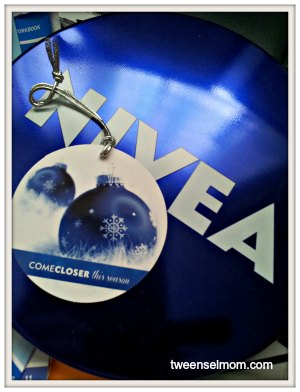 Nivea Skin Care For Men Makes Us #ComeCloser
I was just too delighted that Nivea had sent me these nice skin care package full of goodies for my man, and some for me, last Christmas. And I wanted to share with you this list which you might want to check out if you are looking for specific facial skin care products you might want to recommend for your husband.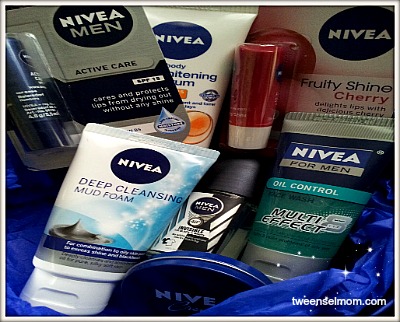 Nivea Men Active Care SPF15 Lip Balm –
-Protects your husband's lips from drying out in all weather conditions. It's fragrant and shine-free and doesn't leave color on the lips.
Deep Cleansing Mud Foam –
– Deeply cleanses and absorbs dirt and oil for pure, silky soft skin. For combination to oily skin prone to excess shine and blackheads.
Nivea Men 48h Invisible For Black & White Clothing Deodorant
– No white Anti-yellow marks staining
Nivea For Men Oil Control Face Wash
– Fights 8 main problems of oily skin. Results to skin looking clean without oil shine, feeling smooth and refined.
Tip: Make sure to take some cheesy shots of you and your hubby.
You'll appreciate your collection of lovey-dovey photos someday.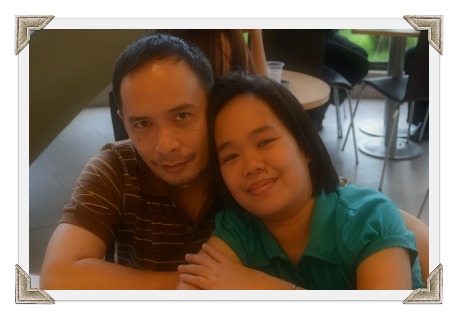 Nivea For Me
And they also had something for me!
Nivea Body UV Whitening Serum
– A body serum with sunscreen to repair accumulated dull and sun-damaged skin. Results to noticeably fairer and more radiant skin within 14 days.
Nivea Fruity Shine Cherry
– Lipgloss with cherry scent and shimmering color. Provides long-lasting moisture for my lips. (This is actually my most-used lip gloss brand. Can't just pick any lip gloss or lip balm from beauty stores because I easily get swollen lips when I choose the wrong brand.)
Fortunately, Nivea products are very accessible and available on most of our beauty stores. We also get regular updates from their Facebook Page.