Whenever we go malling at Ayala Fairview Terraces, we couldn't go home without stopping for something to drink, maybe coffee, juice drink, sago or tea. On our last visit, we stopped at Serenitea to relax for a few minutes and try something new. We only order Taro when we go there but last time, I thought we should try something different, something chocolatey.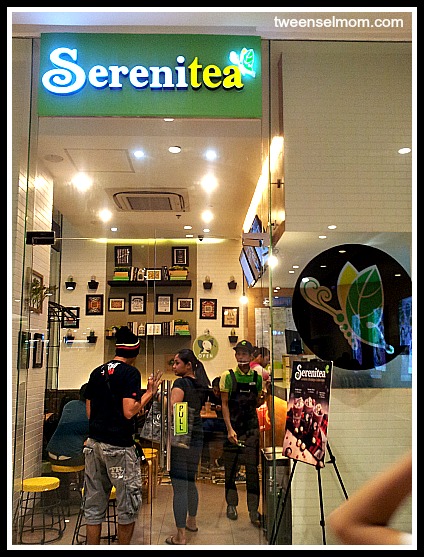 Space in Serenitea at FT is quite small and there are only a couple of seats. You are lucky to find the place empty so that day, when we saw that the corner spot was vacant, we decided to stay and have our drinks there. This tea spot is strategically located near Puregold so after you do your grocery, you can relax your tired feet on one of their soft couches and have some cold drinks.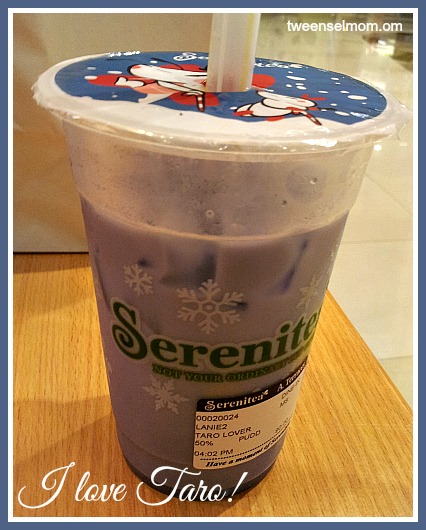 For daddy's Taro, he likes to have it not too sweet, with only 50% sweetness. We tried the Cookies and Cream Chocolate Snow and on my first sip, I was glad that that was what we ordered.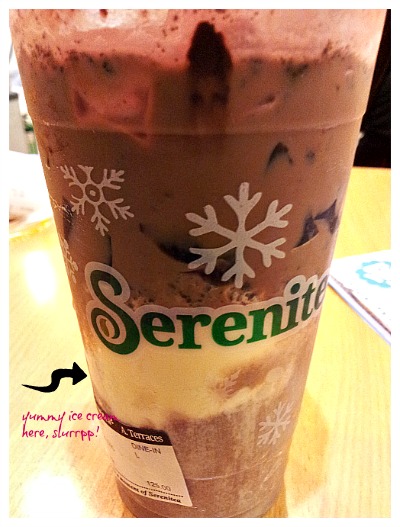 Yum! There were true ice cream at the bottom of the drink. The drink itself was so chocolatey it tastes like our favorite Milo Dinosaur. Then there are chocolate cookie crumbles and coffee jelly too. It was good that I had it 75% sweet for us not to overload our sweet buds.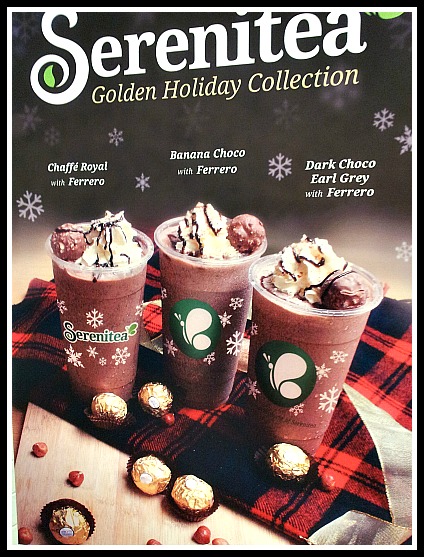 Next time, planning to try their promoted Ferrero Rocher chocolate drink! Who doesn't love Ferrero?