January is a wonderful month to get in touch with nature. We are lucky to be able to live in a home where the front yard is full of greens, thanks to my husband who worked hard on maintaining our mini garden. Last month, we receive a gift which was enjoyed very much by my youngest daughter, who by the way, is the most interested in nature. She loves animals and plants. Actually, she was the one who encouraged us to adopt a pet puppy which is now already 2 years old.
The Explore Sandbox had numerous activities which fostered multiple intelligence. I suggest you check my blog about Multiple Intelligence to give you a short background about it. Let me also share with you the fun activities which we did in our front yard with the materials provided in the box.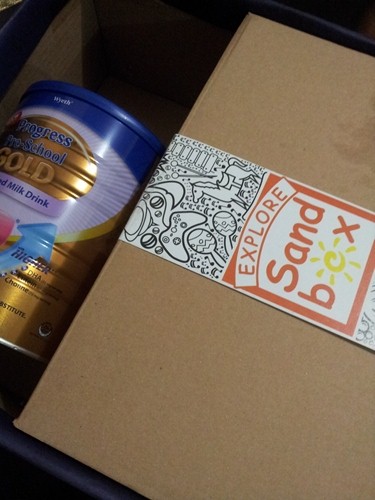 Finding Out What Owls Eat
This activity was a bit yucky because it involved digging out from an owl's pellet (undigested food which the owls throw up).  Materials provided were barn owl pellet, bone chart, tweezers, toothpick, styrofoam tray and plastic container. As the pellet was softened in warm water, we used the tweezers to identify the bones of the animals eaten by the owl. Surprisingly, my daughter didn't mind the dirt and she eagerly looked for the different parts according to the chart provided.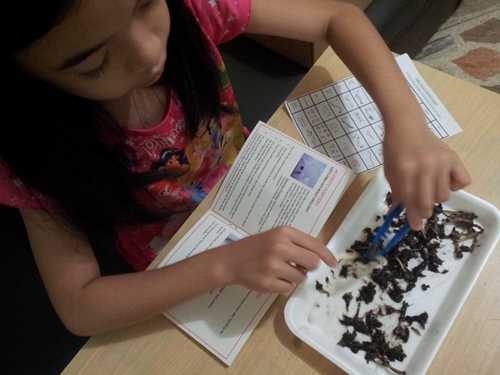 Decorating A Birdhouse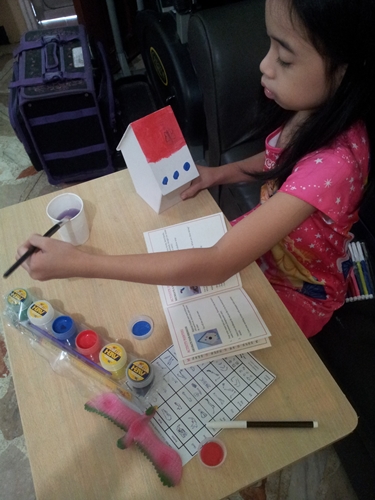 Using a paint brush, paint, papier-mache, colored pens and plastic container for water, my daughter enjoyed decorating her first birdhouse. We usually have several bird visitors in the morning and so this birdhouse surely fits our garden.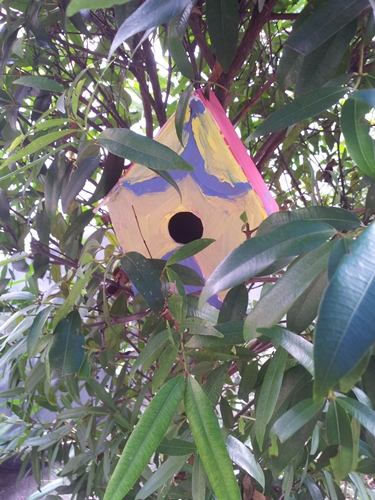 Making A Birdfeeder
This activity used bird feeds, yarn, tissue paper roll, styrofoam tray and peanut butter. We spread peanut butter over the tissue paper roll, let it roll on bird seeds, and then hanged it on the garden. I didn't know that it can be that easy to make a bird-feeder. Unfortunately, we didn't see any bird since it was already night time.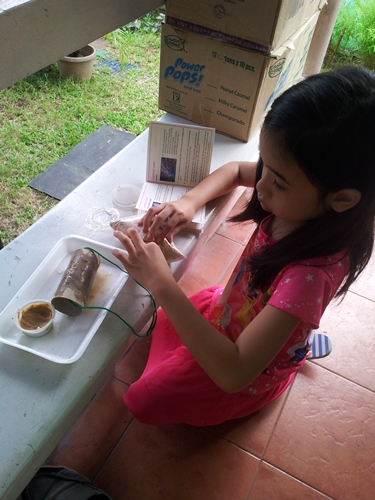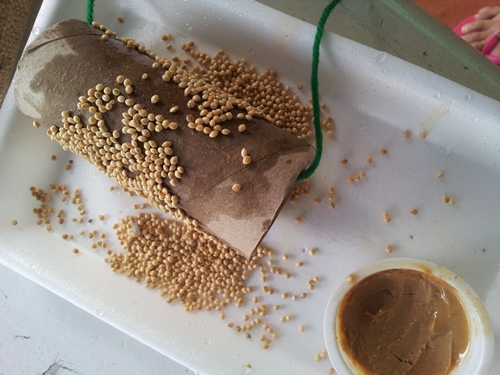 Imitating Bird Calls
In this activity, my daughter simply used a bird whistle provided in the box. We filled it with varying amounts of water and Mariel was able to make different bird sounds.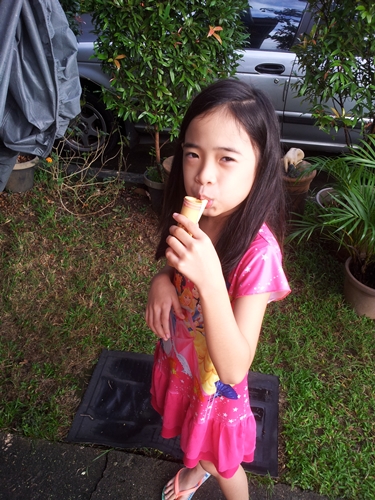 Learning about multiple intelligence helped me realize that as parents, there are still more activities beyond books which will help our kids develop an edge for the future. They can be brain smart, body smart and people smart all at the same time. I choose #MultipleIntelligence rather than focusing on being brain smart because in my own experience, we also need to be physically and emotionally wise to be able to achieve more in life. It is our duty to give our kids opportunities to learn even through simple activities like we did above.
Progress Pre-school Gold is one with the moms in advocating multiple intelligence with the help of nourishment with its best-ever formulated powdered milk drink. We hope that they continue their advocacy in many years to come.