Our 9th visit to the clinic was a happy one, not only for my daughter who had been wearing her Myobrace trainer for 8 months, but also for me and her daddy. Dr. Urbi had removed Maristel's braces and she will be wearing a new trainer for finishing. We were surprised that Maristel's teeth had been fixed after 8 months only and we are just very glad how pretty her teeth turned out to be.
This was how her teeth looked BEFORE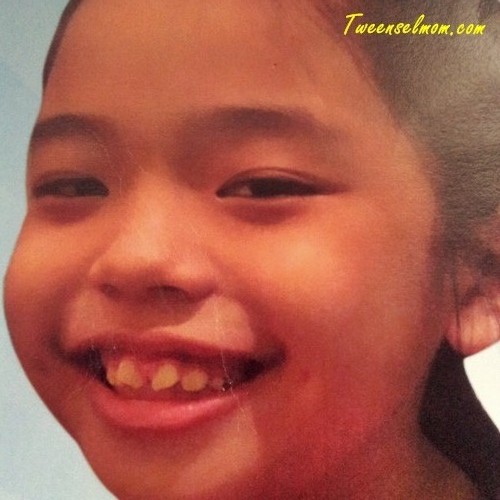 And after 8 months, this is her AFTER photo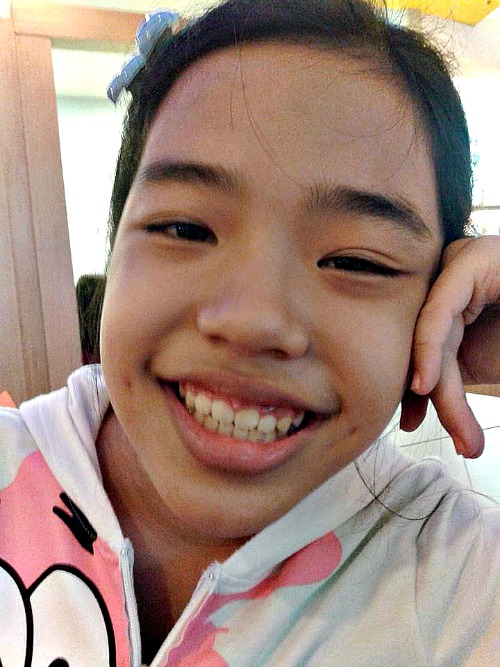 The good news about having Myobrace instead of the traditional metal braces alone is that aside from faster dental improvement, the chance of regression (return to former state of the teeth) is very minimal. My daughter is just so happy to display her teeth and she is even more keen on keeping her teeth clean and healthy seeing how we've made efforts to fix her teeth.
In the lobby of Green Apple Dental Clinic. Usually, there are a couple of parents and their kids when we visit. It's a good thing most parents these days are exerting effort for their child's dental wellness.  For us, dental well-being and good dental habits are some of the best things we can give as legacy to our children.
Currently, she is wearing a new kind of Myobrace appliance, which will further develop her teeth alignment and achieve correct bite.  Like her previous trainer, Maristel will need to wear this at least an hour a day and practice her breathing techniques as being taught on her therapy sessions. You see, Myobrace works best when the kids and the parents are committed to the program.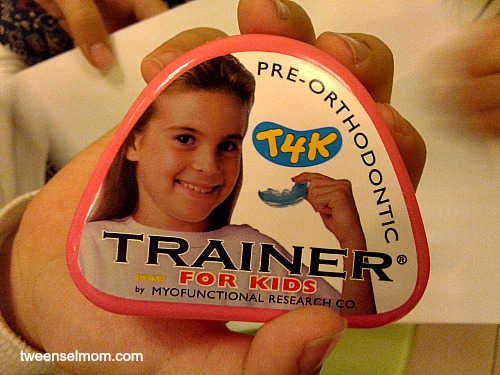 Thanks to Green Apple Dental Clinic, Dr. Urbi and his very kind staff, my daughter's teeth has been well taken cared of.  Dr. Urbi has been one of the pioneers of Myobrace and Green Apple Dental Clinic is the only clinic in Manila offering the original Myobrace trainers. My daughter never hesitated on each of our visits to the clinic and she even looks forward to her therapy activities.
Check our whole Myobrace experience from Month 1 to Month 8.
You can check more about Myobrace and MRC (Myofunctional Research Co.) here.
Check out Green Apple Dental Clinic and their services through their Facebook page.
Disclaimer : Green Apple Dental Clinic, MRC and Dr. Urbi didn't pay me anything to write our documentation. All I've written were from experience as a satisfied paying customer.