I was looking at our photos this morning and I saw our photos on our last trip to Baguio and since it's summer and vacation months again, I am happy to share my memories with this humble and yet cozy and affordable Holiday Park Hotel. We've been here twice already and with the nice treatment we got when we checked in there, I think it's just right to give them some space in my blog.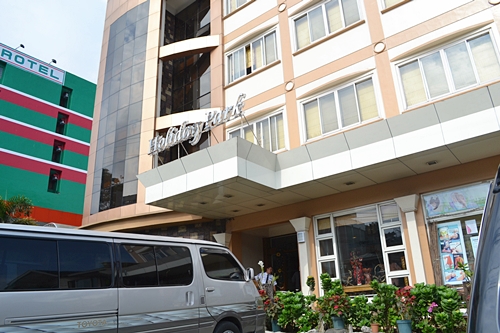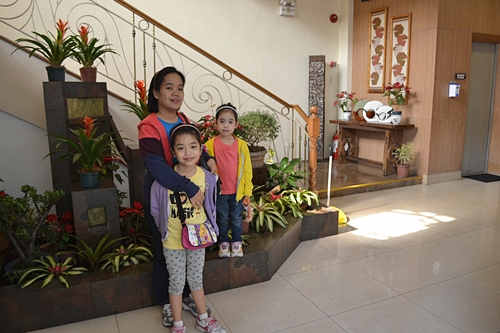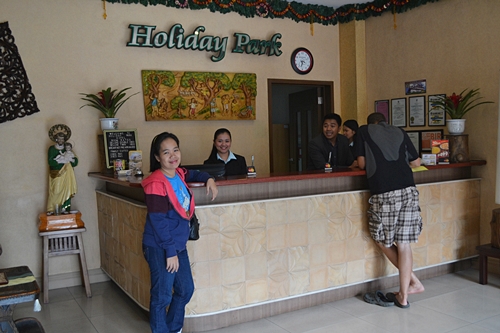 Holiday Park Hotel is just the perfect hotel for a small family like us. It's a minute away from Victory Liner bus station (if you take a cab) and it's 15-20 minutes walk away from Burnham Park. The street where the Hotel entrance is located is not too busy and not noisy. Actually, we didn't learn about this hotel by chance. It was also a recommendation by my husband's brother in law who used to check in there with his girlfriend who is now his wife (my "bilas").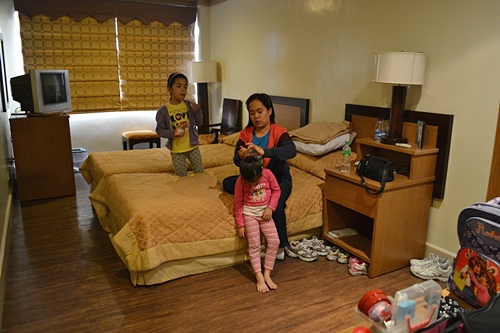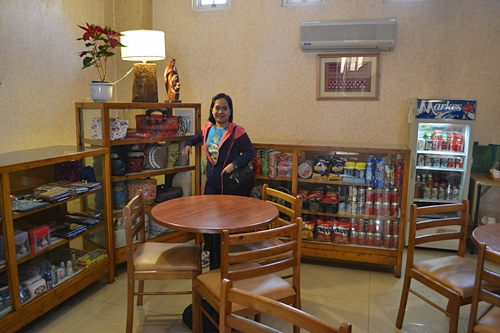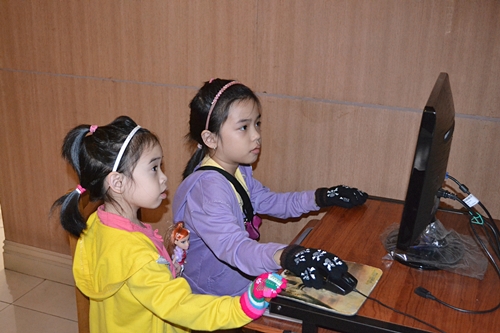 This hotel is not pricey and their current room rate as I checked in their website is P2,200. It was cheaper back then but the rate now includes breakfast which we didn't have before. I'm actually not an expert in hotels in Baguio and you may know other hotels which offer lower rates but for me, the comfort and peace we experienced then were totally worth the price.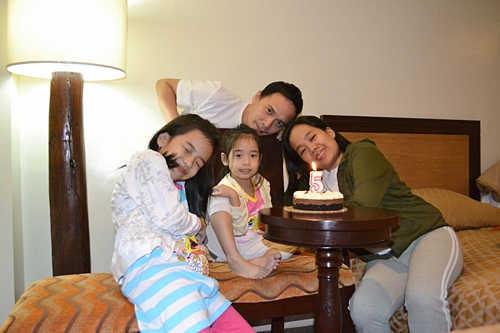 Holiday Park is also modestly sized but they still have an elevator to get you through upper floors. In their ground floor is where they serve their meals and they serve free coffee the whole day, perfect for coffee lovers like me and hubby. They have a single computer back then where you can check your emails if you have to.  As I see, they now have WIFI 🙂 I don't know about their food these days but when it comes to that, I don't think you'd have any problems with it. A chinese restaurant is within the neighborhood, McDonalds and Chowking is at the back of the hotel.
Some of the spots we enjoy in Baguio
Burnham Park of course!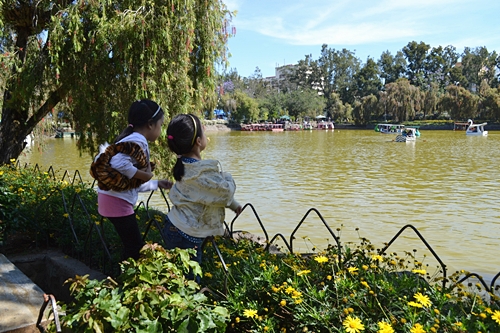 Baguio Church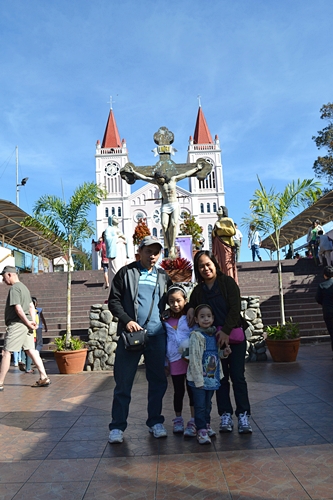 Mines View Park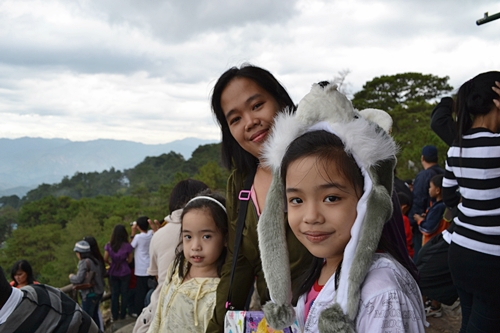 The Playgrounds all around Baguio City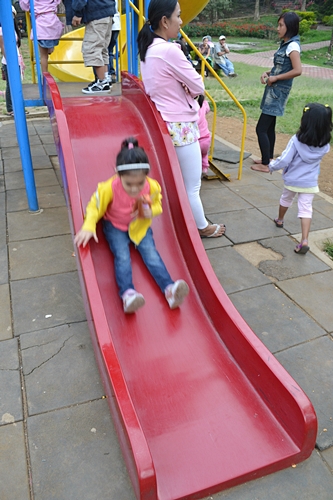 Our Favorite Camp John Hay Park Amphitheatre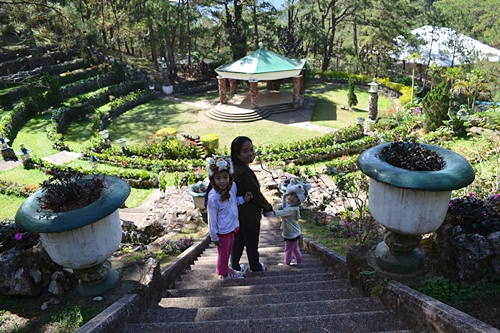 Cemetery of Negativism  where you can bury all the negatives in your life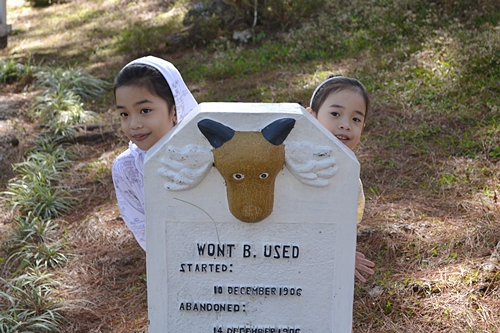 The haunted Manor House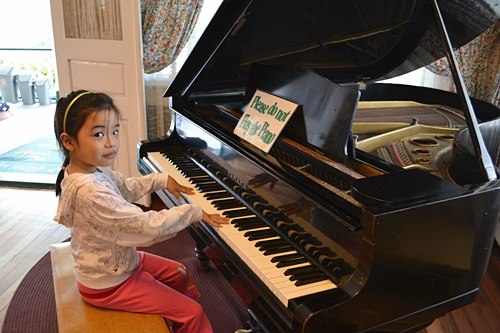 Baguio Strawberries!!!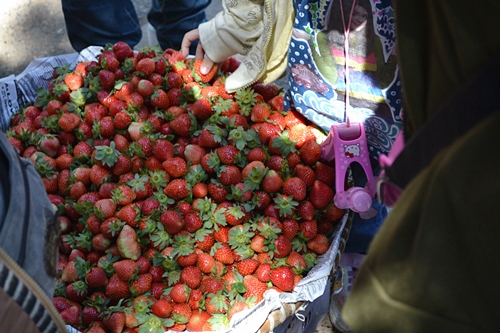 Pasalubong from Baguio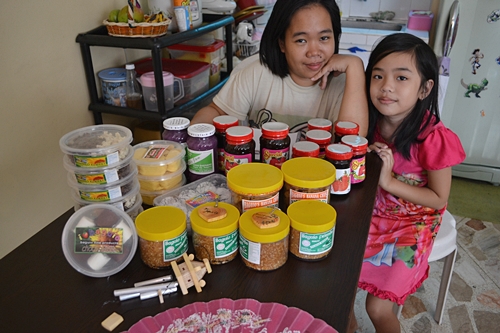 Holiday Park Hotel brings back good memories to us and we are all looking forward to staying there if we decide to go back to Baguio.
Check Holiday Park Hotel in Facebook.
Disclaimer: This is a personal blog post. I wasn't paid to write it. Thanks for reading.