The latest Krispy Kreme doughnut craze is so close to me and my daughters' hearts because we are fans of Katy Perry! The Krispy Kreme Glamour Glaze doughnuts will be on the Krispy Kreme shelves for a limited period of time for the fans of the glittery and fabulous Katy Perry. Katy is stopping by for a one-night concert on May 7, 2015 as part of her "Prismatic" World Tour.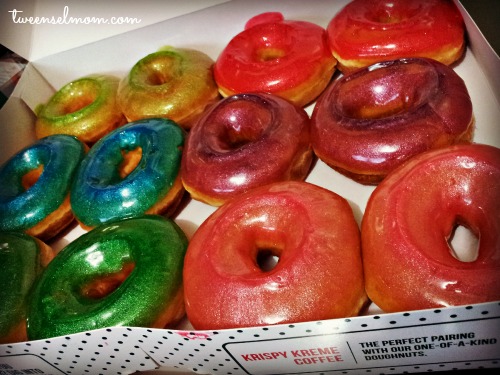 The Glamour Glaze doughnut flavors are:
Strawberry
Lemon
Blueberry
Bubble Gum
Green Apple
Raspberry
We are so lucky to be able to taste all the flavors and I can say that Krispy Kreme lighted the Fireworks in us 🙂 We love all its 6 flavors but most specially the Bubblegum flavor and Strawberry. And currently, we are praying that daddy let us watch the concert!!!!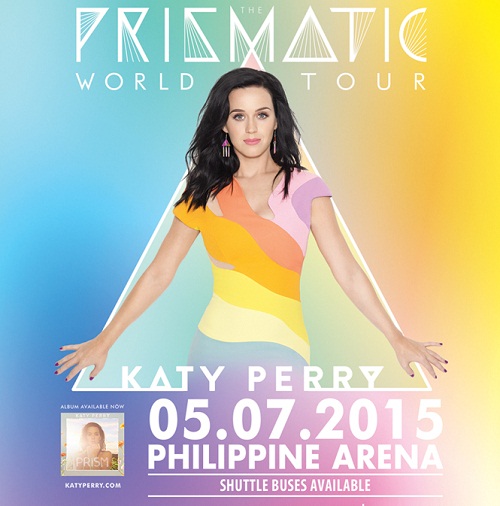 My daughters are long time fans of Katy Perry. Maristel once sang and danced Katy's "Hot and Cold" at a school program.
The kids enjoying their Krispy Kreme Glamour Glaze Donuts!
What about you? What's your favorite Glamour Glaze doughnut?
Check out Krispy Kreme in Facebook
http://www.krispykreme.com.ph/