Do you remember the 'I Love You Sabado' jingle of Jollibee? It was first heard year 1987 and I was only 9 that year but until now, the jingle is still clear in my memory. After so many years, Jollibee is playing the jingle again and to formally welcome the jingle's return, six flagship Jollibee stores had a simultaneous launch program  this Saturday and it was attended by the hottest celebrities in the country.
We were at Jollibee E. Rodriguez and the little Jollibee branch was fully packed with Jollibee Kids club members, families and co-mom bloggers and media members. Everybody were there before 8AM!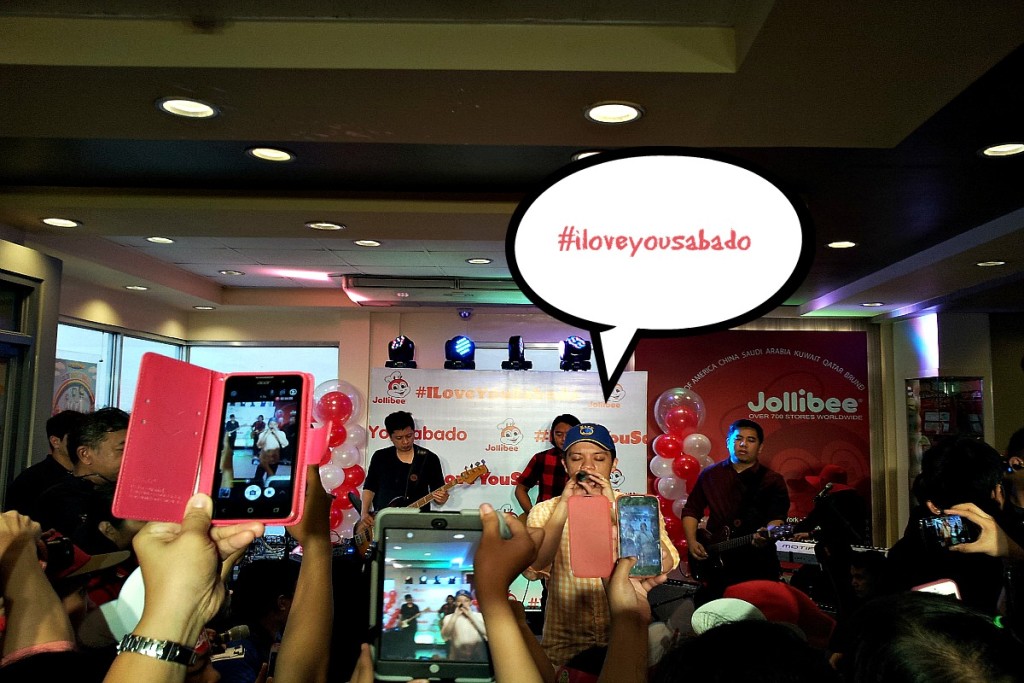 Bamboo was fantastic. I never appreciated his voice until I heard him sing that morning. I was just too eager to sing along with him even if I got cramps from stooping just to get a glimpse of him. He sang my favorite songs "Hallelujah", "Ulan" and "Awit ng Kabataan". I think Jollibee made a good choice in getting him as their talent for this campaign. He has pure talent we can all admire and even the little kids will enjoy listening to him.
'I Love You Sabado' will surely be a hit with the kids of today. The jingle is indeed fun to hear and who doesn't love Saturdays? Saturdays are our favorite days when the whole family comes together right after Friday, the last day of the week. Thanks to Jollibee which always promotes family weekend bonding, our Saturdays will be much more exciting!
Watch the latest I Love you, Sabado! Video