As a mom, one thing that I am most proud of is seeing my kids grow up healthy, and of course, pretty! And I am very particular when it comes to their skin. Though genetically, my daughters' skin is smooth and fine, I can still say that it's because of how I take care of them. I don't say that their skin is a hundred percent flawless but I can definitely say that theirs is something that they can proudly show off.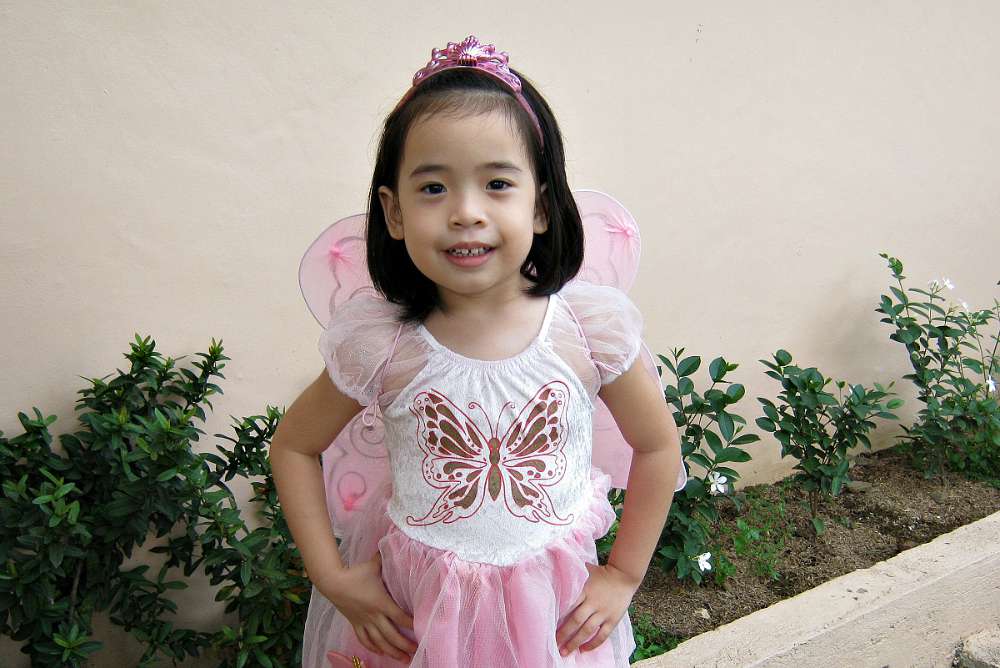 So how can you maintain your child's healthy baby skin? Here are some of my tips:
1. Let them use gentle soap. I buy baby washes for them and that's what they use when taking a bath. Adult soaps are still too harsh for their skin.
2. Always apply mosquito repellent lotions or wear mosquito repellents. Mosquito bites can definitely make the skin ugly and they leave marks which do not disappear for a long time.
3. Tell them not to scratch. Scratching is a definite no-no if you want your children's skin stay smooth and flawless. When there's something itchy, what we do is to put on cold compresses or just tap the spot lightly until the itch goes away. When you scratch your skin, it has the possibility to be infected and get worse. We also have a ready antihistamine prescribed by the pediatrician on those times when the kids have allergies.
4. Always wipe their body sweat and dirt or don't let your kids roam around dirty for a long time. Better yet, always have their hankies or face towels ready to wipe their face and body off with sweat. The longer the dirt sticks on the skin, the greater the chances they have the bacteria getting inside the skin.
5. Eat more food which is rich in Vitamin A, C and Zinc. All of these promote healthy skin. Aside from doing my best to prepare healthy food daily, I give my kids supplement which replenishes their requirement for these kinds of vitamins.
I currently give my kids Nutri10 Plus and it contains all these vitamins that they need. 5ml already provide more than 100% of my kid's requirements for the day as per RENI Recommended Energy and Nutrient Intakes (RENI).
With your tender, loving care, hygiene, proper nutrition and vitamin boosters, you can make sure that your children will grow up with beautiful skin.
For specific skin conditions such as eczema, you can find suitable professional help, diagnosis and methods of treatment online by consulting an IGP doctor.
Note: I received products of Wert Philippines, Nutri10Plus syrup for my kids, but all opinions posted above are mine. I am not a health professional and my blog post is not intended to be a substitute for professional medical advice, diagnosis, or treatment. Always seek the advice of your physician or other qualified health provider with any questions you may have regarding a medical condition.
Do you have more skin care tips for kids? Share them please.