Hubby and I made a quick visit recently to Philippine Science High School to submit my daughter's application for their qualifying exam. This year 2015, the exam will be on October 3 but before that, you need to submit the requirements, pay a small fee and return back to get the final examination permit.
It was our first time to see Philippine Science High School and we took the opportunity to make a quick trip around the campus. We didn't plan it ok? We were just curious and we thought, since we were already there, why not take a peek on some of their buildings and how the campus looks like when you are inside.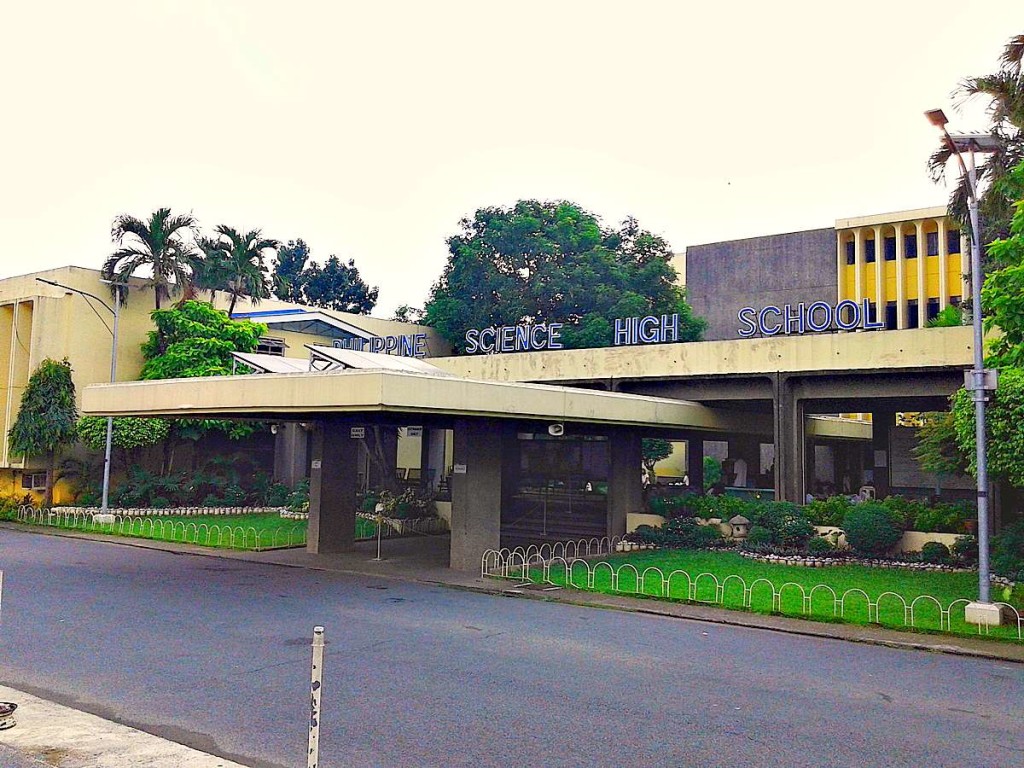 Why PhiSci?
My first cousin who is now a civil engineer living in Canada came from PhiSci and his mom (my tita) had only good words for PhiSci. I've also heard a lot of good things and accomplishments of the students who graduated from this school. They usually top school contests, quiz bees and most of the students I know who came from these schools had good professions now.
From Wikipedia, it says that "Philippine Science is considered as the top high school in the Philippines and is viewed to be one of the best in the ASEAN region by 2016."
I came from a similar science school and I am fully confident that my daughters will be in good hands if they are able to study either in PhiSci or in QueSci. As tuition fee is free in these schools, it will help my family a lot to be able to save money for my girls' tuition fees when they go to college.
A Quick Peek Inside PhiSci
We only got to see the cashier's office where we submitted the application, the lobby, the canteen, and a bit of the surroundings where our car passed by before leaving the school premise. The school is generally clean and there are lots of trees around the vicinity. There's a small creek in the middle of the area and a small bridge over it, just like in a park. I'm hoping that with this creek and all those plants, the school should have regular fumigation schedule or else there will be lots of mosquitoes. But fortunately, I did not feel any single bite from a mosquito or even see a fly. The school is literally litter-free.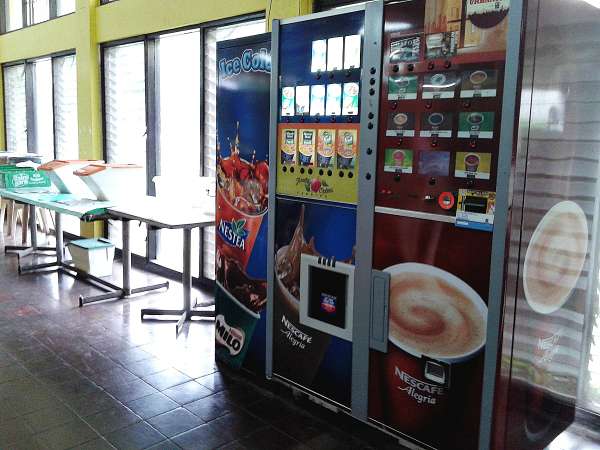 We also noticed that there are several abandoned rooms or small buildings in some areas of the campus.  Though these areas may not be often being visited by the students, it gives me creeps to think that my daughter will be in those spots someday.
At the garden area beside the lobby, we saw several students (maybe it was break time) sitting in groups, either studying or chatting. They all looked behaved and seemed to be having fun. The students looked simple with their uniforms and there weren't any of those types I see in the movies who are like "bullies". I am not saying that this will be an accurate generalization of all the students but we were just happy with what we saw.
We were able to see the school canteen too. It was spacious, clean and there are lots of food choices for the students. I remember that aside from the canteen store, there's a fruit shake stall, siopao and siomai, and softdrink dispenser.
Outside the canteen, before we left, we noticed how big their soccer field is. We also saw a building which seems to be the gymnasium and there were some students in PE uniform staying outside the building. On our way out, we saw their school bus which looks quite old.
Generally, PhiSci's buildings look old but it didn't turn us off from pursuing the application. First of all, we understand that since this is a public school, like QueSci, the government will usually neglect its needs. The important thing is that the school is clean and the students learn from their teachers and they are being prepared for more rigorous studying when they go to college.
Pisay Expo
On October 3, 2015, the day of the NCE (National Competitive Exam), Philippine Science High School will be having a Pisay Expo. We learned this from the flyer we got from the cashier's office. This will be a great opportunity to learn more about the school and give some inspiration to its current students and their parents.