Was so happy to find the latest from Quaker when I did the grocery this week. Quaker Oaties Mini Oat Cookies Baon Buddies. Buy 5 Get 1 Free! Oaties cookie flavors are Apple Cinnamon, Chocolate Chips and Honey Nuts.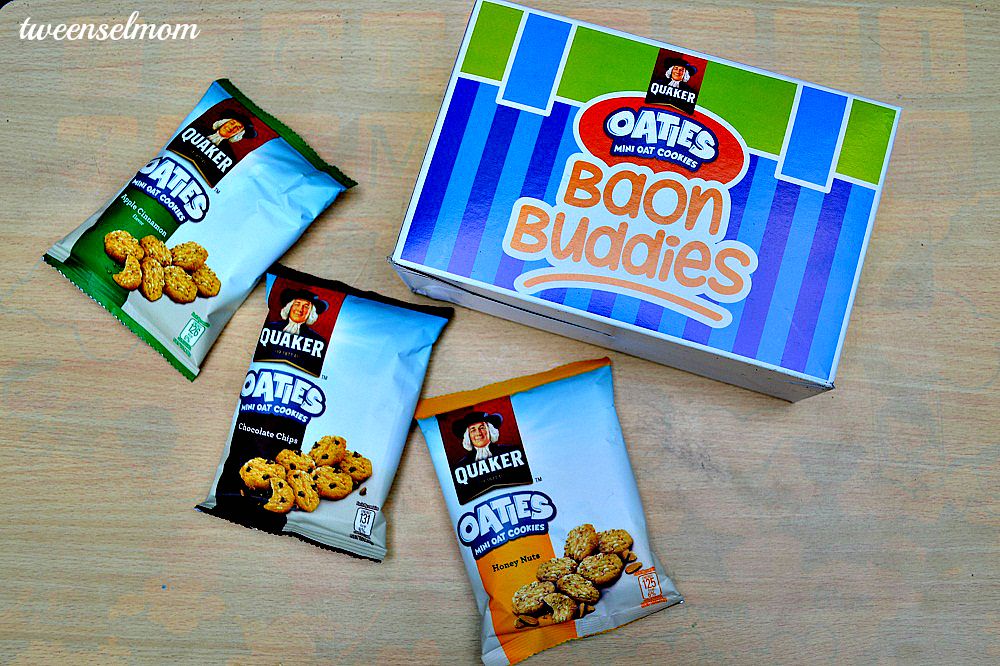 Quaker Oaties are only the oat cookies which my kids like to eat and bring as snack in school. Their favorite, of course, is the chocolate chips variant. What can I do, they love chocolates! These oaties are perfect because of the size of the cookies. They can finish the whole pack easily. It's important because my kids usually hurry up during their break time and I am telling them to finish every thing I put in their snack bag. Bawal ang left-overs! With one pack of oaties, they have the energy to last till their lunch time.
Quaker Oaties for me naman is what I pair with coffee during my break time from my virtual office tasks. The apple cinnamon and honey nuts have that lightly sweet flavor which makes my day feel lighter. The most important thing about Quaker oaties though is that they are healthy to eat! Oats are rich in dietary fiber and they have properties which lower bad cholesterol.  These cookies won't make you feel heavy after eating, and yet they give energy for you to be able to finish more tasks at work or at home.
What about you, what's your favorite energy giving food? Share them with me please!