As a mother, I get inspiration from successful women both foreign and local. I am always amazed to powerful women who did not only serve as powerful leaders but also to famous women celebrities who manage to keep their values intact despite their positions and fame. For me, it takes a noble woman to be truly kind and honest when there's always the temptation of being conceited when you know you can just have it all just by a wave of your hand.
I am also inspired by these women because they strive hard to become the best of themselves and they do not settle to just being a follower. They lead. For me, when you have the intelligence and the talent, it will be a sin if you will not use your life to achieve what's been set in your path. Our God-given life has a purpose, and there will always be a way for you to know what God wants you to be. It will just be up to you to take the challenge.
Tessa Prieto-Valdez
Last December 3, I got an invitation from Globe Telecom to meet Tessa Prieto-Valdez at her home in North Forbes, Makati. It was a great opportunity for me because I've always admired her on TV, not only for seeing her beautiful outfits and flamboyant hats, but I felt intrigued on how she is able to do it, being here and there, in the news, in the society pages and in charity events, and yet manage to be always groomed and so alive.
Tessa's house is Tessa's house. The moment you enter you it, you'll know that the woman of the house is a colorful one. Everything is filled with color but still speaks of grandeur at the same time. The decorations' theme is Filipino and so there are lots of "parol" (Filipino lantern stars). I know I've seen just a small portion of the house,  and yet I can see how stylish and talented Tessa as interior decorator is.
See a glimpse of Tessa's house in this video.
Tessa As Globe Platinum's Brand Ambassador
What is Globe Platinum? It is Globe Telecom's ultimate plan for the people who have "platinum" lifestyles. A person who has platinum lifestyle is a person of high value because of it's rarity. Platinum is also a versatile metal with highest melting point and it is resistant to corrosion. Tessa Prieto-Valdez is a perfect choice for Globe Platinum because of her very active lifestyle as an interior designer, a triathlete, host, philanthropist, wife to business executive Dennis Valdes and mother to four kids. Her main source of inspiration is her family despite the fact that she has everything in her lap.

Globe Platinum's services are just perfect for Tessa for her to be able to constantly connect with her modern family, to constantly update her followers through social media and her blog at tessaprietovaldes.com, and to keep up with her charity events which she said was her passion.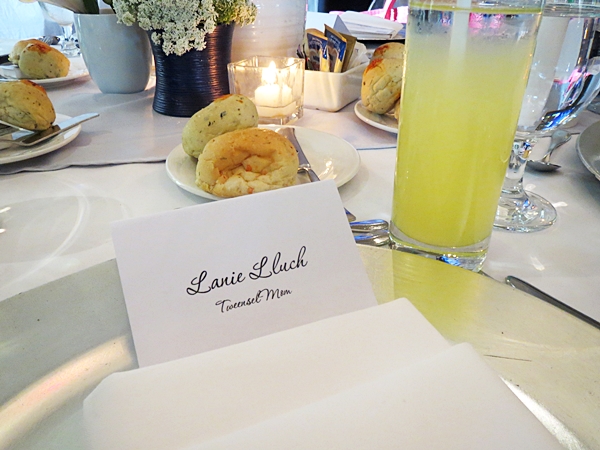 Some of the Globe Platinum Elite services which really struck me were:
Dedicated 24/7 Platinum Hotline
Complimentary Vanity Number
Domestic and International Concierge Assistant
Platinum Relationship Manager
Airport Lounge Access
To see the complete Globe Platinum features, check http://www.globe.com.ph/platinum
Tessa as an Inspiring Woman
I may not be able to do everything Tessa does but I wear different hats like her too (as a mom, a blogger, a full time work at home mom, a friend, a wife and in the future years, I wish to be an entrepreneur and a programmer). With the inspiration I get from my idol women like Tessa, I continue to strive harder on my passion and be the queen in my own castle. If God gives me more opportunities to achieve greater things, I am ready to take them all.