I know different moms have different views about multivitamins or vitamin supplements. For me, one of my standing point for continuously giving my daughters Nutri10Plus Syrup is investing for health. A bottle of Nutri10Plus only costs P160 (currently) when you buy a 120 ml from Mercury Drug. A bottle lasts a week which is being consumed by my 2 girls. Next year I have to find a more matured vitamin brand for my eldest since Nutri10Plus is only for 1-12 year old kids.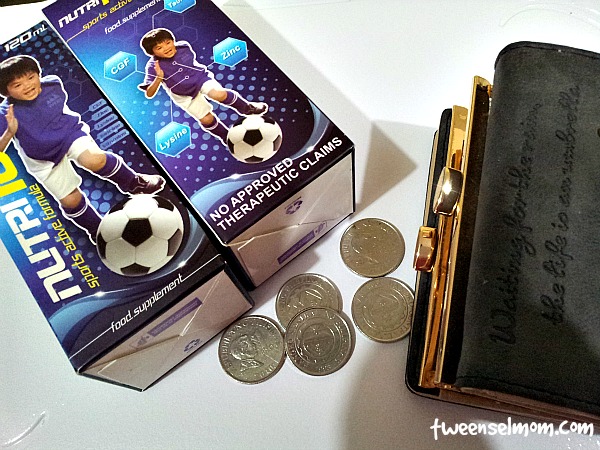 Imagine the cost of having the kids being sent to their pediatrician if they will be sickly due to lack of needed vitamins. Our family pediatrician charges us P300 per visit. That's actually cheaper from other pediatricians I know. One bottle of cough syrup will cost you more and sometimes, when kids get sick, doctors prescribe not one but two or more different kids of medicines.
Aside from the emotional and physical stress that being sick brings to the child AND the parents, it really hurts in the pocket when we couldn't work while attending to our sick kids. As a work at home mom who depends on a per hour salary, losing hours sometimes will mean losing money in the future.
These are the reasons we've taught our kids the value of them taking in their vitamins regularly. And I'm glad I see them taking it seriously too. Since they are already big enough, they can measure and drink Nutri10Plus in the morning before they go to school.
Although I am keen on giving them vitamin supplements, I know that preparing the right kind of food for them and having them engage in physical activities are still essential for health. Through these combinations plus the blessing from God, I am at least assured that the kids are healthy enough to go outside and be normal kids.