The recommendation came from my Tita Letty who is fond of trying out beauty products and promos like these. And last time we saw each other last December, I noticed that her skin looks supple and glowing. She said it was the "in" thing these days. My tita is plus 50 already but she looks younger than her age. Despite the pressures in her life, being sick and all, she always have that sunny disposition that I admire. So when she told me she tried this, I made sure to check it when I got home.
I also remembered my ob-gyne also recommended this procedure on my last visit with her. I scanned Metrodeal if they still have this promo, and there I got one. There are thousands of downloads for this deal so I thought why not try. P99 won't hurt and SM Fairview is just a jeep away. Actually, Ensogo had this promo but it was a package deal (5 sessions) and it's currently in reservation mode.
So how did my visit to Surgilight go? For a first timer, I think it was great. The day I got the deal, I already called Surgilight in SM Fairview for my schedule. You have to schedule an appointment at least 3 days before. I got the earliest slot 11AM and when I went there, there are still no other clients inside. I noted that kasi when you have this very light schedule, people will be able to give you better service because they are not in a hurry. Both of us were relaxed and we made some small talks.
I Googled Diamond Peeling and I got this result:
A diamond peel is a crystal-free microdermabrasion. During this procedure, a state-of-the-art diamond cut handpiece with a sandpaper-like surface will be used to gently remove the dead skin and debris on the outer layer of your skin, leaving smoother, cleaner, brighter skin. www.medispainstitute.com/menu_aesthetic_peel.html

*If you have any kind of skin allergies or skin issues you feel it's not safe, confirm it with your dermatologist first.
I wasn't able to take pictures of the machine and the tube but it was very similar to these.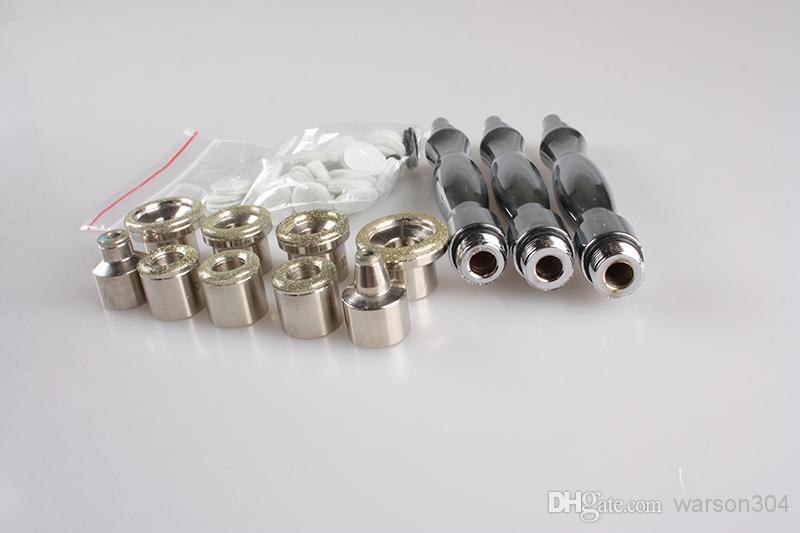 After putting on some facial gel over my face, the attendant used the tube over my face. The tube feels a little bit coarse and I felt that it very slightly sucked the facial skin as it was being touched and passed through every inch of my face. It was not painful and I didn't feel any discomfort at all. The procedure took only 15 minutes and after that the attendant showed me the dead skin peeling she got from my face. Then when I touched my face, it was very smooth, just like when you put a baby powder on it.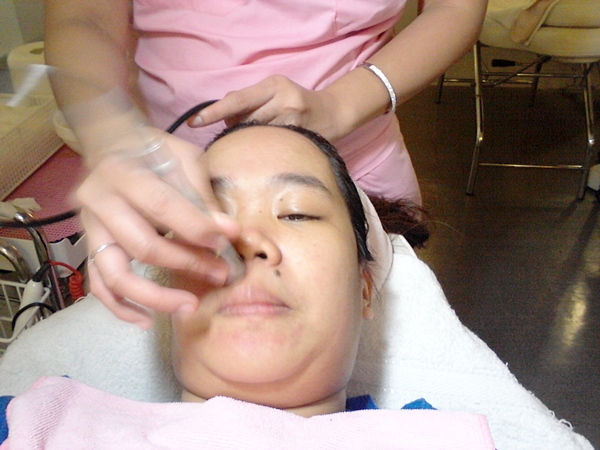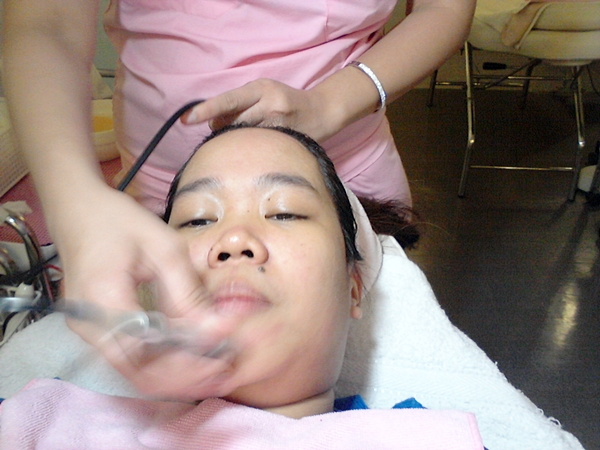 I asked the attendant if this will be as good as having facial because I hate having facials. The last time I had it was painful because they pricked my nose and face to remove black heads. She said that facials are still different because they clean clogged pores while diamond peeling remove the upper layer to allow new skin to go up and be visible. That's why you get that glow afterwards.
I told my husband how I felt and I told him to try diamond peeling also because they say it's good for people who have enlarged pores. He told me I look good after the session so he'd like to go with me next time. So I got more sessions for him so we can go to Surgilight together for the next coming months. The attendant said you can only go back for diamond peeling after 2 to 3 weeks. For me it's really not about vanity. Making time for yourself at least once in a while will be good. Don't overspend.
Surgilight SM Fairview
Address: Unit 103 Annex 2 SM City Fairview, Quirino Highway, Lagro, Quezon City, 1102 Metro Manila, Philippines