Do you own an expensive Guess bag? If you do, how do you keep it from being worn out?
My Guess bag was given to me by my aunt when she went home here in the Philippines from California, USA. It's her "pasalubong" for me. She knows I love bags and most ladies love to own a Guess bag because of its popular brand name.
But Guess bags are also quality bags. They are not only of quality material but they are most specially eye candy with their recognizable prints. Like any other bags, you need to take good care of these bags if you want its color, shape and lustre to stay for a long time.
Fortunately, there's one shop which caters to our needs for durable protectors aptly designed at the same time to match our bags. Oh My Bag PH sells Bag Shapers, Bag Wraps, Bag Stuffers and Dust Bags. They also sell beautiful bags and they currently have a complete line up of shoulder bags, tote bags and more! Many celebrities and showbiz personalities have already tried the shop's different bag protectors and I've also seen my co-bloggers carry fashionable bags from this store.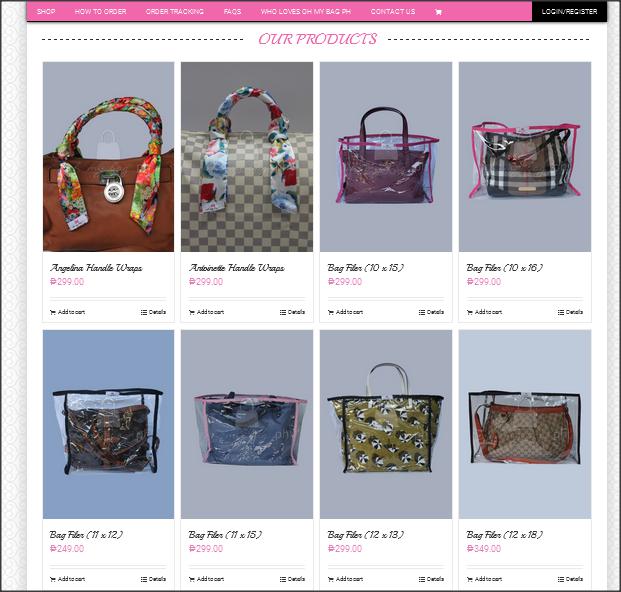 The bag filer I got from Oh My Bag PH is transparent and made of quality plastic, very durable and spacious for my Guess Bag. It helps me to separate my bag and pick it easily from my other bags and accessories in my cabinet whenever I need to use it.
The dust cover on another hand protects my bag from scratches and dust. The cloth material and the bigger space makes it flexible to use for my other bigger bags. It has a front pocket where I can put a label so I can easily sort or choose it even without opening.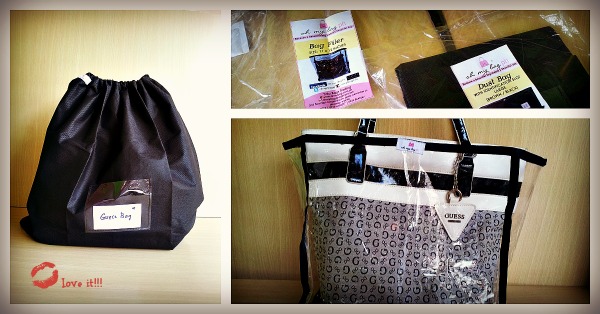 Using bag protectors is very economical not only because you retain the quality of your bags but also because you will be able to choose from your other bags in different occasions. You can also keep them for the longest time possible, which can be as long as your teens can already use them. My eldest daughter already shares shoulder bags and no wonder, she'll be eyeing my more expensive bags in the near future.