I've long been looking at the pretty headbands of Peekabow. I'm truly amazed with how beautiful each pieces are, the colors that the creators use ( I fortunately met her online, mommy Adel ) the gemstones, and the laces. The babies modeling the headbands are adorable. I can spend several minutes each day looking at the photos.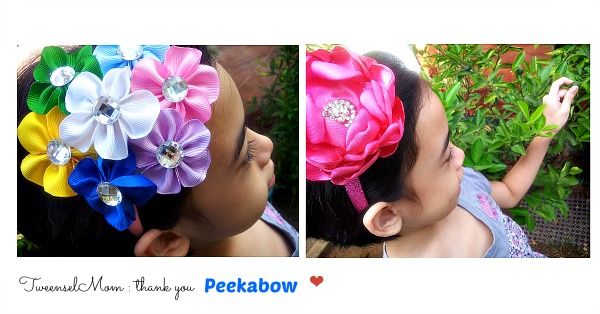 My fondness with big headbands and fascinators were inherited by my youngest. I bought her once from SM Department Store a yellow headband with a big yellow flower in it and I guess she loved it truly that she wears it everyday. She wears it in school, in church and in the mall. But my girls have dozens of clips and headbands, in different sizes and colors, but she insist on wearing this yellow headband. And she carries it nicely. We can easily see her even from afar because of that headband.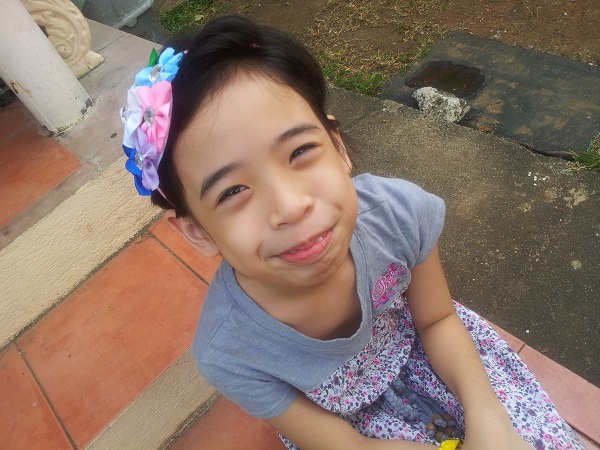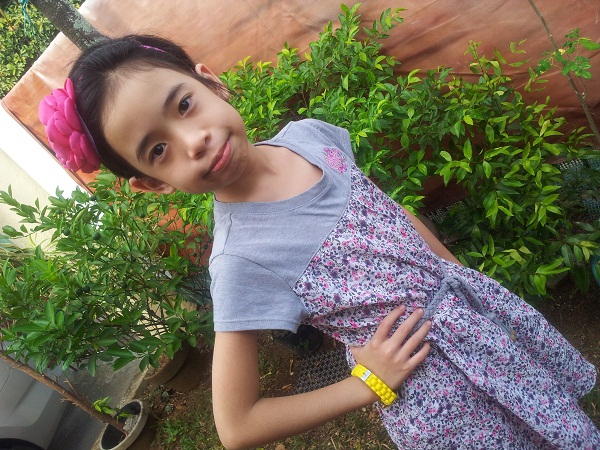 Mommy Adel of Peekabow gifted Mariel two of her nicest pieces and she was so excited to wear them. One of the headbands is composed of several flowers, with a gem tucked in between these flowers. They look like big sampaguitas in different colors. The other headband has a big fuschia rose with a gem in the middle of it. Both of these headbands look pretty on Mariel and I am sure she'll be wearing these for a looong time.
Peekabow accepts orders as she posted the samples online. The headbands are durable and can be worn daily or even on special occasion and be paired with a dainty dress. To order, just send a message on the facebook account https://www.facebook.com/peekabowshop . Make sure to follow the account to be updated on her latest creations.