This month of March, you may want to schedule your shopping in SM as they celebrate Women's Month with different activities all moms and women alike will love. The mall will also awarding successful women who've shown passion in their respective careers.  Here's a short list of what we can all expect these coming weeks when we go to SM.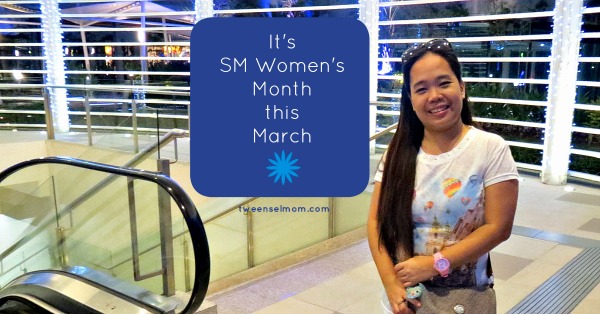 Paint Your Pouts
Beginning March 8, 2016, shoppers will notice specific displays that are selfie-worthy. Beauty blocks in neon pink and quirky prints form words and phrases that imply women empowerment make a great background for a solo or group shot. Another cool spot for a shot is the "Paint for Your Pouts" centerpiece, which highlight beauty pampering.
Women's Wednesday Sale
Another event to watch out for is the Women's Wednesday Sale, which includes not only discounted fashion finds but exclusive services from participating spas and salons as well.
Beauty Fair
There will be fashion and beauty fairs like the Beauty Soiree, Skin Care Socials, Scent of a Woman, and the Shoeaholics Fair.
Ladies Fit Camp
To put emphasis on women empowerment, SM is also holding a Ladies Fit Camp through different bootcamps. Customers can try a session of mid-impact workouts of their choice, or according to their personal needs.
Women's Month Exhibit
To highlight the importance of women in the community, there will be an exhibit which will be entitled "Women Entrepreneurs: Building Stronger Communities", in partnership with the Australian Embassy in the Philippines. The four-day exhibit begins on March 7 until 10, 2016 at the 3rd level of SM Aura. It features products from women's livelihood projects funded by the Philippines-Australia Community Assistance Program (PACAP) and Direct Aid Program (DAP). The products range from native home accents and women's accessories to native delicacies that come from key provinces around the country.
Oh what a lovely month will it be for women this coming March! Which activity will you be participating?