We always welcome summer, not only because of the sun, but because of the cool desserts which pop out from our favorite restaurants. This summer of 2016, Raintree had come up with not only one, but several lovable desserts we will love to order again and again.
I was lucky to try the strawberry parfait with my friends and it was heavenly. The ice cream was so milky and there were soft nuts inside. It was a real treat because I loved strawberry so much. Same as the blueberry and the chocolate parfaits, you couldn't just choose one because they were all perfect. The wafer stick add on is not only for aesthetics. It's for the kids and the kids in us, right?
Saboten is located G/F Serendra, BGC and
G/F Glorietta 5
http://www.saboten.ph/
Other Raintree Desserts available this summer!
Ultimate Avocado Rush available in Kabila
Kabila is located in Ayala Museum Complex, Makati City
https://www.facebook.com/raintreekabila/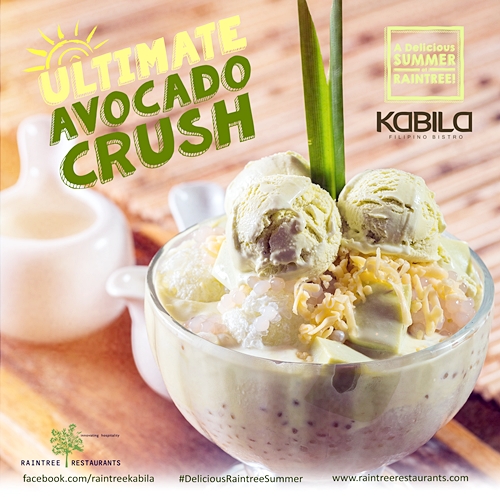 The Grand Banana Split
Available at the Grand Cafe Chelsea Kitchen
Megamall Fashion Hall
https://www.facebook.com/raintreechelseakitchen/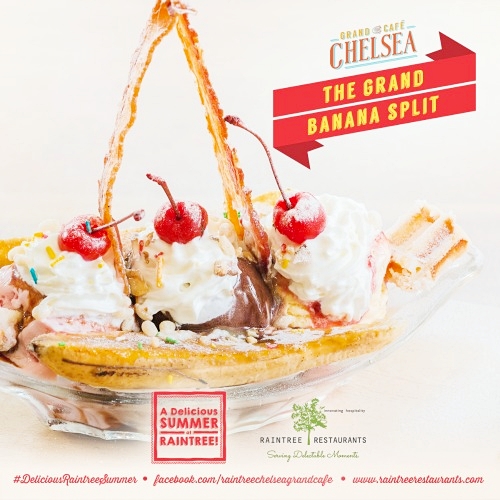 Halo Halo Sa Kabila
Available in Kabila, Ayala Museum Complex, Makati City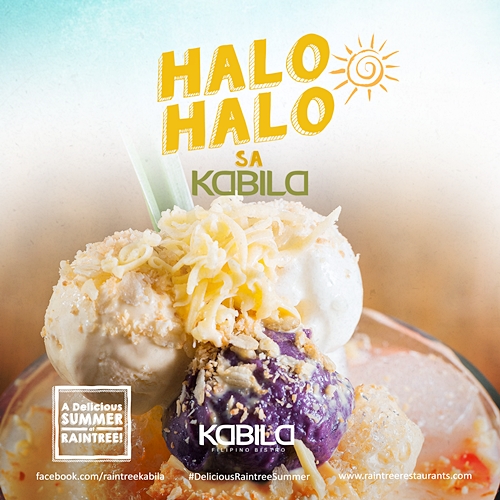 Summer Parfaits
Saboten, Glorietta 5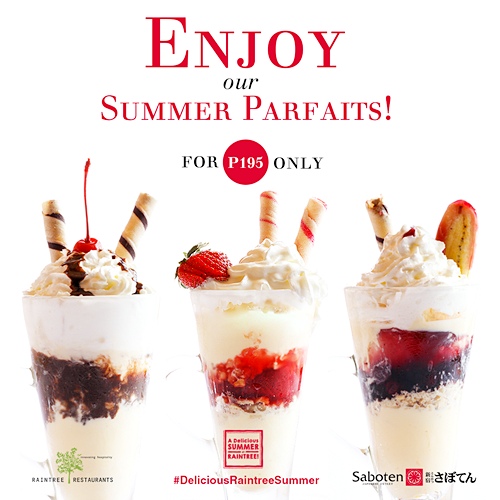 Double Mint Sago't Gulaman and Juicy Fruit Iced Tea
Available in Simple Lang, Ayala Triangle Gardens
https://www.facebook.com/raintreesimplelang/