We can never underestimate dish washing, right? After all, our health also depends in how clean our plates, glasses and utensils at home. But cleaning our dishes doesn't mean getting rid of the food remains only but also making sure that there were no soap left on our plates after we wash them.  We always want to be sure that our kids do not take in harmful chemicals when using the plates and utensils. At the same time, we also want to be sure that all the bacteria are killed once we wash our dishes.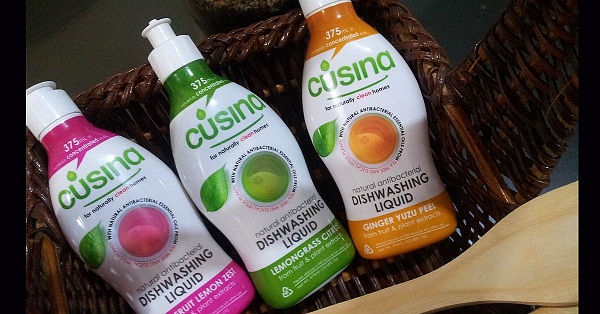 Recently, I was introduced to a new brand of dishwashing liquid when my daughter and I attended a pretzel-baking class at Brotzeit through Mommy Bloggers Philippines. Cusina Natural Antibacterial Dishwashing Liquid is a high-end brand of dishwashing liquid made here in the Philippines. The founders of the brand partnered with chemists and perfumers from Spain to give the fresh scents from real fruits and plants. Cusina also has natural germ-fighting properties because it contains tea tree and eucalyptus essential oils which are very popular as anti-bacterial agents. Unlike other brands which rely on synthetic chemicals like triclosan, Cusina uses the power of nature to kill the germs.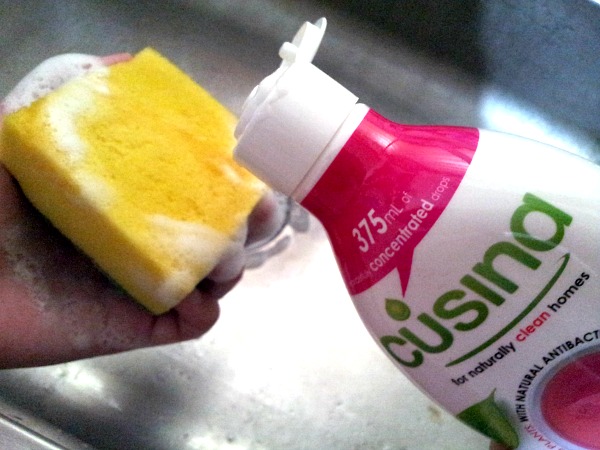 I love dishwashing even more whenever I use Cusina, especially the Grapefruit Lemon Zest variant. Our pans, plates and other kitchen utensils are cleaned very well as my mood is lifted because of the scent. Ang sarap sarap maghugas ng pinggan! Even though the liquid is concentrated, you can't smell any trace of chemical. It's always like, you know that smell when you are preparing a juice drink.  Cusina is also available in other scents Lemongrass Citrus and Ginger Yuzu Peel and both of these variants will give you a quick mood pick-up anytime of the day while washing.
Cusina is also economical. I have to use a separate bottle to dilute the liquid and save more. It's nice to know that I can go high-end even with my dishwashing liquid because it's still within the budget. The bottles look so pretty, in fact, their box of 4 bottles look so nice I'm considering giving them as gifts for special occasions.
If you want to try Cusina, just follow their social media pages and know the nearest store where you can buy one.
Instagram : @cusinahome
Facebook: /cusinahome
Website : http://www.cusinahome.com