For me, one of the challenges of being a blogger is being able to give time to fix myself at least just to make sure that I look presentable when I go to events. I'm a work at home mom, half of my day should be spent working, half should be spent to house works, but since I have my blog (which I love) and the MBP community to manage, it's difficult sometimes to even find the time to look in the mirror. But I have to and I am up for that challenge because this is a passion for me. It makes me happy being with my co-bloggers and despite the hectic schedule, I take blogging as my stage where I give a piece of myself socially, for the benefits of my readers. So I have to look good and maintain that good-looking style, at least the appropriate one, as a lady and as a mom.
I was invited recently to ASUS Zenbook's media display and The Incredible Style Workshop. The workshop is one of the series of workshops given to select media members and I was just glad to be in this event. First of all, Asus Zenbook was something any blogger will die for. It's a sleek and shiny laptop with ultra-powerful features and when I held it, it was so light. I think it's even lighter than my iPad Pro.
ASUS Zenbook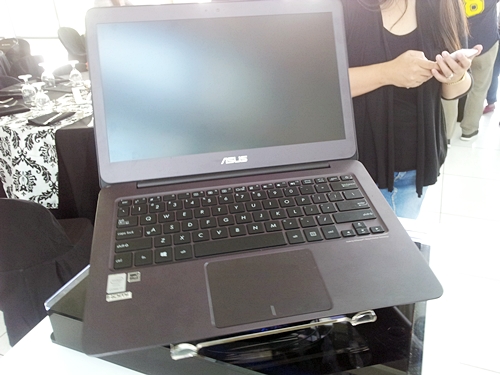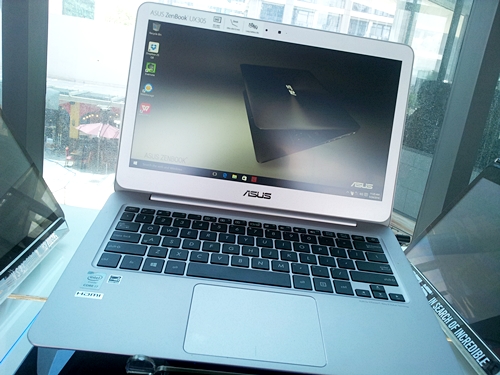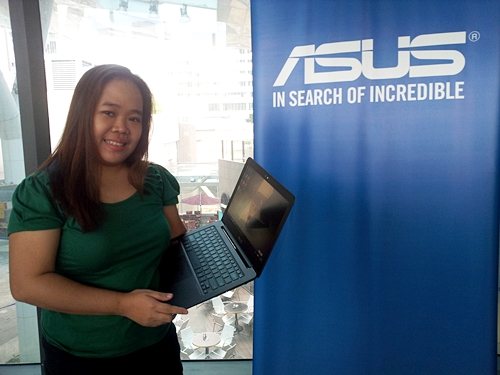 Retail Price:
ASUS Zenbook with Intel Core i7 6500U Processor – P65,995
ASUS Zenbook with Intel Core i5-6200U Processor – P59,995
You'll whistle with the price but you'll be amazed to find out that it will be worth it when you see the ultra-features presented to us:
Ultra- powerful performance
•      Choose between the Intel's fifth-generation Broadwell Core i7 for  all-day computing power
Ultra-thin and ultra-light
•      1.3kg weight with 1.6cm thin (Thinner and lighter than New MacBook)
Ultra-clear display
•      13.3-inch IPS display with QHD+ 3200×1800 ultra-high resolution for ultra-sharp viewing experience
Ultra- stylish and chic
•      Available in multiple colors: Aurora metallic, obsidian stone (black), ceramic white
Ultra memory
•      Ready for everyday computing and demanding applications with 512GBSSD
The world's thinnest QHD+ 13.3-inch laptop
•      1.2kg weigh with 12.3mm thin (Thinner than New MacBook)
Incredible visual experience
•      13.3-inch IPS display with QHD+ 3200×1800 ultra-high resolution
Powerful performance
•      New 6th gen Intel ® Core™ M to Intel® Core™ Processors
Multiple color selection
•      Aurora metallic, obsidian stone (black), ceramic white
If you want to get into more details, you may see complete PRODUCT INFORMATION here.
The Incredible Style Workshop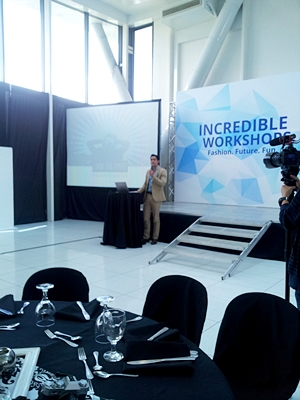 To keep up with ASUS Zenbook's ultra stylish and ultra-powerful performance, a blogger should be able to keep an "incredible" style. When it comes to fashion, incredible for me doesn't mean wearing outlandish garments, but having that skill to look presentable and be confident whenever and wherever. Male model, actor, and tv host Victor Basa was our mentor that day in the workshop. He also has his own blog https://victorbasa.net/ and for me, he really walks his talk. I am not a fashion blogger but in his blog, I see that he wears simple but impeccably fitting suits perfect for his body. He also keeps his colors to the minimum but always appropriate to the places he goes to.
During the workshop, he also mentioned that he has some of his clothing custom-made and he doesn't always need branded suits. I think it makes sense because for me, there are brands which are over rated, and more importantly over-priced. You need to look beyond the name and look closer in how the suit will make you feel when you are wearing it. Sometimes, you'll just know it when you wear it, that it's exactly what you need and what will make you look good. Exactly like ASUS Zenbook. I'm certain that when I own one, it will be my most cherished possession for a very long time.