TFC.tv is the online platform of The Filipino Channel of ABS-CBN. In this website, I can watch all the episodes of the soap operas of ABS-CBN even from the past. I can also watch previous movies made by my favorite local celebrities. You can also watch ABS CBN news channels in it. I haven't explored all the features yet but so far, these programs were my favorites.
I am not loyal to any local TV Channel because watching tv, soaps or movies is truly a luxury to me . I hardly have enough time and when I do, I sometimes want to catch up with my favorite celebrities. For my birthday, I allowed myself to indulge a bit by trying a one month subscription of TFC.tv. I was able to try their service for FREE for one week and I was satisfied with the speed and quality. The shows are very clear and maybe because I have a fast PLDT fiber connection, there's no lag time when streaming. I only remember once or twice it happened when the program looked pixelated on my screen.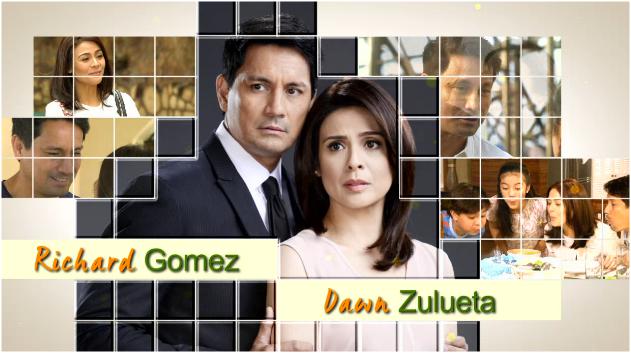 Currently, I am enjoying watching You Are My Home with Dawn Zulueta and Richard Gomez as the main casts, plus Jessy Mendiola and JC De Vera as love team. My kids and my husband are the usual critics at home when it comes to watching Filipino soap operas and movies. They enjoy bashing the actors and actresses while I watch but I just let them be. Basta ako, I enjoy looking at their beautiful faces, and in fairness, some of them are truly great actors and actresses, like Dawn!
The good thing about TFC.tv is I can watch it with my tablet or phone wherever I am, as long as there's an internet connection. When I was at the salon waiting for my eldest to have her hair done, I enjoyed relaxing while watching TFC.
I paid P600 for one month just to extend my subscription when the free trial ended. There's another cheaper plan for P350 but you can just watch 7 latest episodes in one day, and not the previous episodes. I imagined this is perfect for those living abroad who only have time to watch at night after their work. You can pay TFC through credit card , mobile load, and Paypal. TFC doesn't allow multiple sign-ins though so you can't share your account with anyone. Maybe you can just work around by having a schedule in watching.