Baking is one of my frustrations. It was just last year when my husband brought me an electric oven as a gift when I started living my dream one recipe at a time.  Being able to bake and seeing my kids and husband gives me happiness specially when I see them liking what I baked. It's different from the daily cooking that I do because my family is not too fond of breads at all. Cookies and cakes, yes, but they have a very limited taste for these.
I had an exciting experience of joining a baking competition for the first time and the fun thing was my competitors were my blogger peers. It was a fun and healthy competition since (I think) most of us were not that experts in baking haha. Good thing also is that the URC flour we used, Continental All Purpose Flour was a baker-friendly flour, meaning we had the results we expected from the recipe we used.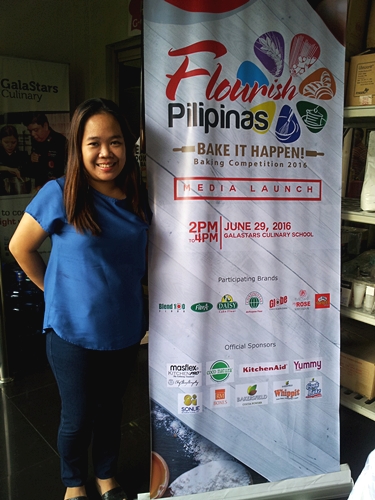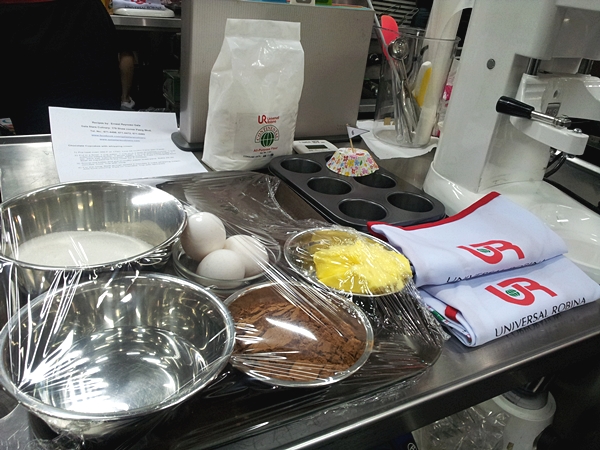 The URC (Universal Robina Corporation) Flourish Pilipinas Bake It Happen Baking Competition (media launch) was held in GalaStars Culinary School. My contest partner was Mommy Lariza Garcia of Mom's World Of Art And Happiness and we were both nervous but at the same time happy with our entries. I didn't even expect that we will be able to come up with 3 kinds of cupcakes, all having the secret ingredient which was the kiwi fruit, and that the two of us will nail it despite the fact that we didn't even know how to use the electric blender. Even though we did not win, I was very proud of our cupcakes.
Aside from the wonderful experience of actually baking in front of baking professionals and judges, I got to bring home great prizes from the sponsors.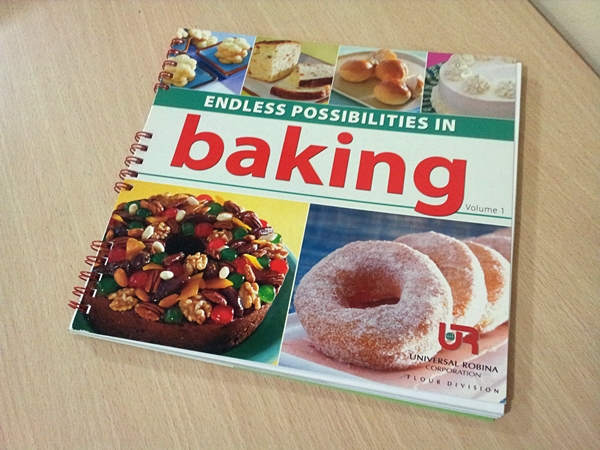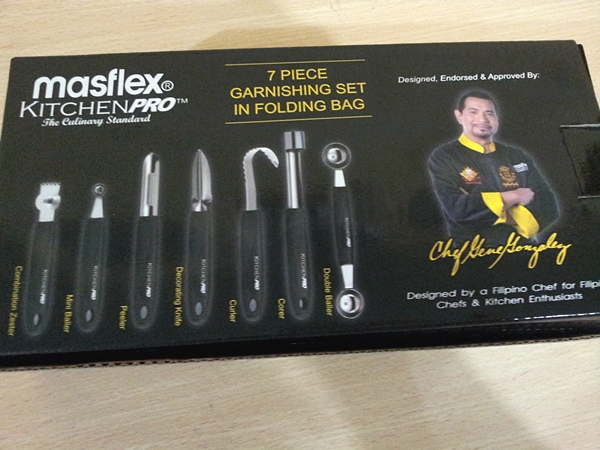 The event was fully supported by the following sponsors:
Yummy Magazine
Masflex KitchenPro
Masflex Cookware and Kitchenware
Coco Natura
RM Boxes
KitchenAid
Actron Industries Inc.
Sonlie International Inc.
URC (Universal Robina Corporation) Flourish Pilipinas Bake It Happen Baking Competition
This baking competition was actually a sampler of a much bigger competition because URC Flour is having a nationwide search for the next Filipino bake masters. The URC (Universal Robina Corporation) Flourish Pilipinas Bake It Happen Baking Competition is calling for all Culinary Arts or Hotel and Management course students to submit original recipes in the Breads or Cakes categories.
Baked creations should make use of any of the URC Flour Brands.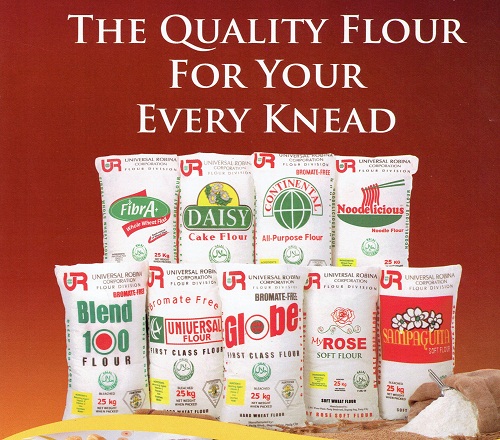 Shortlisted teams will compete in the regional competitions which will be held at the University of Mindanao in Davao City and CCA Manila. Just like in the baking contest we had, the finalists will be given a challenge and a surprise ingredient to use during the bake-off.
There will be great prizes for the winners including P300,000 worth of prizes and internships with the Crowne Plaza Hotel and a feature in Yummy Magazine. I say these are wow!
What are you waiting for? The complete contest details and mechanics and entry forms are in Flourish Pilipinas Facebook page (Facebook page is currently offline as of writing. URC posted contact numbers are available here.) Deadline for submission of entries is on September 30, 2016!