I guess we are all fascinated by dinosaurs because they give us a chance to use our imaginations. That's why dinosaurs are also loved by kids. They are supposed to be scary and yet, the kids, even my girls, love to watch The Jurassic Park and read about them from Science books.
Last week, we had a grand time together as we explored the world of dinosaurs complete with sands and magnifying lenses, just like real excavators or paleontologists (oy I had to search that, that's what they call the persons who study about dinosaurs specifically fossils). Dino Play: Explore the Mind-blowing World of Dinosaurs! is the latest exhibition at The Mind Museum. It's located right before the entrance of the museum and I am sure you won't miss it because the jeepney, the towering dinosaur and dinosaur egg will entice your kids right away.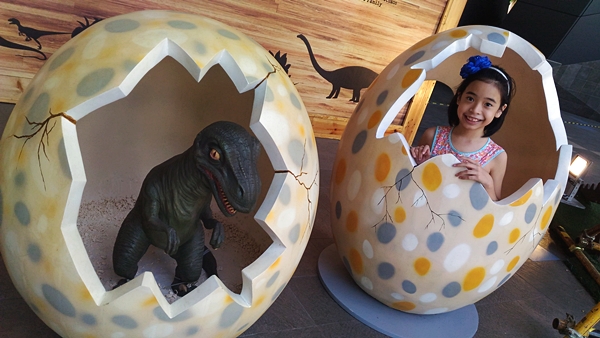 It was a great idea for the The Mind Museum owners to have this kind of extra exhibit. Although we are fascinated with the humongous T-rex inside the museum, the dinosaur experience inside is quite limited. In Dino Play, not only that the kids will see more types of dinosaur fossils but they can do various activities inside the playroom too. It's also a place which can be enjoyed even by older kids.
There are 4 nests inside Dino Play and in each one of them, kids can learn a lot about dinosaurs and play different dino activities.
Dino Dig
Kids will use their Palentologist Field Kits to dig and discover hidden fossils. You know how kids love to dig around and get messy. This is their chance to do that and learn at the same time.
Dino Lab
This area is like an actual lab complete with shelves and bones and fossils for inspection.   There are dinosaur bones, petrified wood, ancient shelled creatures called ammonites, and even dinosaur poop that has since turned to stone.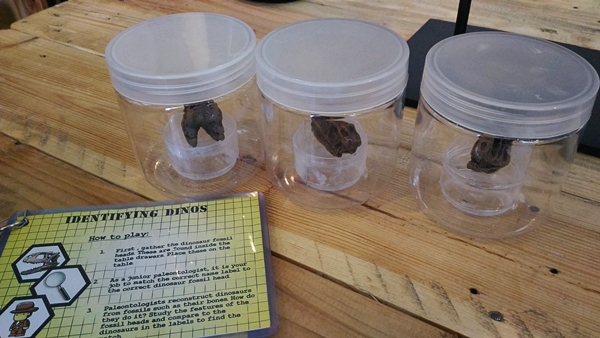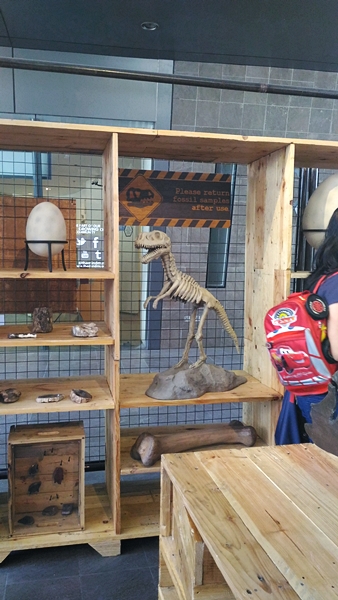 Dino Fun
Dino Fun is the place where little kids can use their energy to go up the tower and go down rappelling.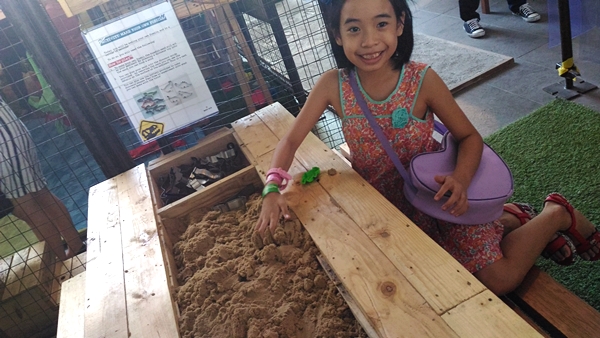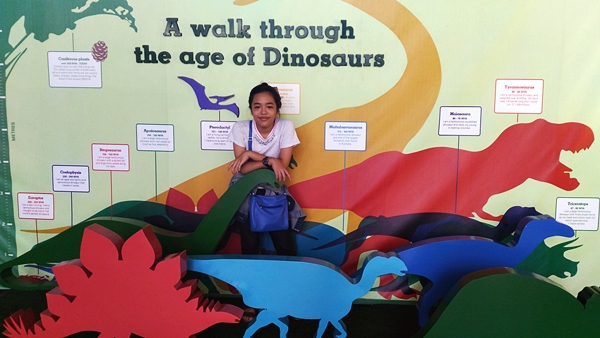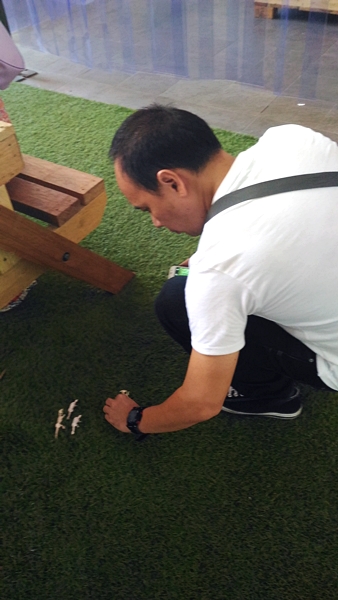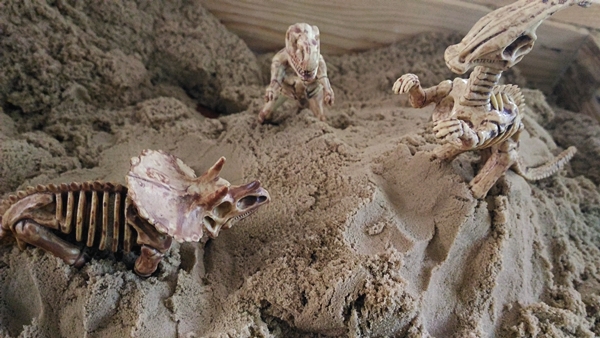 Dino Den
This where kids can pretend as dinosaurs because there are dinosaur costumes and dino slippers to wear as they walk on the soft, carpeted pavement where they will leave their footprints just like real dinosaurs.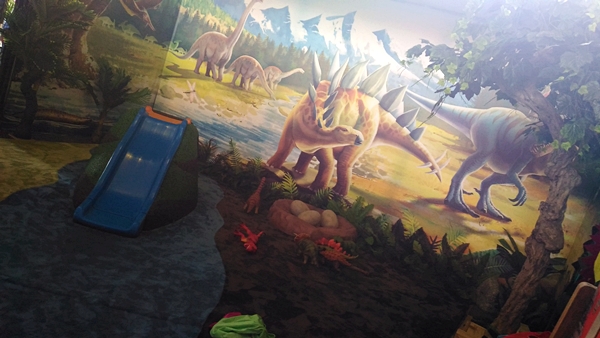 You can choose to spend the day in the Dino Play only but it will be more fun to continue exploring Science when you go to a complete museum tour inside The Mind Museum. We've been to TMM for several times but we still find new things to do and explore whenever we visit. This time we tried watching the 3D show of the evolution of the universe. And of course, we visited our favorite T-Rex.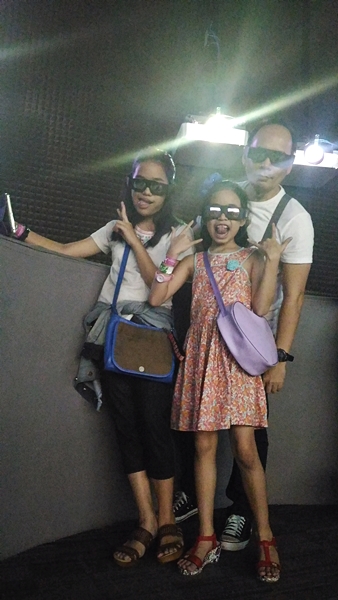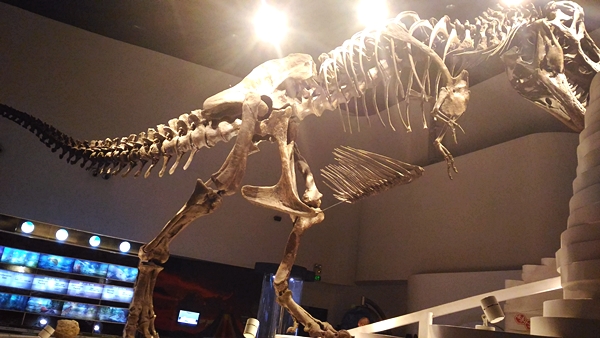 *The Mind Museum's traveling exhibition Dino Play will be on display in the Museum for a limited run, until September 30, 2016 only. The exhibition aims to travel to cities and provinces around the country as part of The Mind Museum's mission to bring science closer to the general public.
Entrance Fees:
Dino Play* only
Child/Student P200
Adults P100
The Mind Museum 3 Hour Tour + Dinoy Play
Child/Student P650
Adults P100 Adults P700
*Enjoy Dino Play exhibition for 90 minutes choosing from these timeslots:
9am-1030am | 1030am-12nn | 12nn-130pm | 130pm-3pm | 3pm-430pm | 430pm-6pm
Limited capacity. Guests are welcomed on a first come, first served basis.
Recommended for kids up to 9 years old with adult supervision.
If you want to host this exhibition in your area, you can just contact The Mind Museum:
Email: inquiry@themindmuseum.org
Website: www.themindmuseum.org
Facebook/ Twitter/ Instagram: themindmuseum