Keeping our family's health means taking care of our bodies from top to bottom. But most of the time, there's one part of our body which we can easily ignore. That is our nose. But we can never underestimate the importance of keeping our nose clean. The hair inside our noses filter the air that we breathe in. They are like the air filters that we use for our air conditioners. What we do is we maintain those filters clean because if not, the air that will be coming out from our air-conditioning units will not be clean and refreshing.
Our noses need to be properly cleaned also and get rid of the dirt sticking inside. Using our tiny fingers won't be enough because most often, the fingers won't pass through our nostrils. It's also unhygienic to use the fingers. Using small towels will only allow you to reach the outer parts of the nose, while using cotton buds may be dangerous, especially for little kids.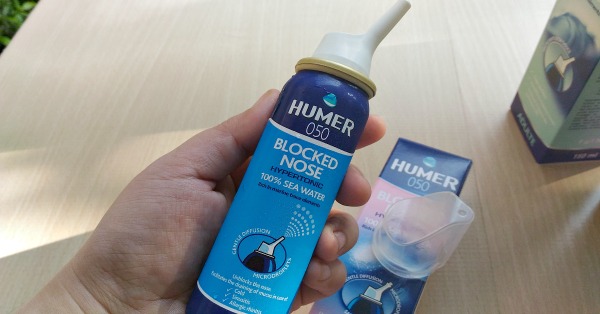 Knowing About the Helpful Way of Cleaning Our Nose through Humerific Event
Recently, my daughter and I attended the launch of Humer, a French brand of Sea Water Nasal Sprays. When I received the invitation from Humer, I eagerly attended because I and my kids suffer from allergic rhinitis. I buy nasal sprays often when we have allergic attacks and when my kids have colds. But usually, my daughters discourage me from using the nasal sprays because they don't like the feeling of being sprayed in their nose.
The event was called the Humerific Day and it was held last May 28 at Early Bird Breakfast Club in Century City Mall, Makati. It was a fun event with a doctor explaining us the importance of nasal hygiene, terrarium-making activity with other moms and their kids, and great food. Humer made sure that we, the Humerific Moms, feel proud of what we do to keep our families healthy, including keeping our nasal health in good condition.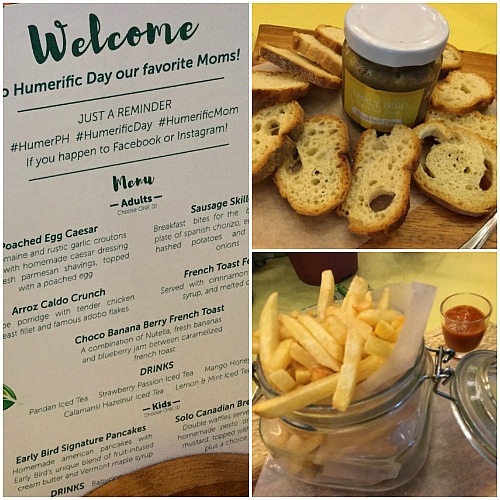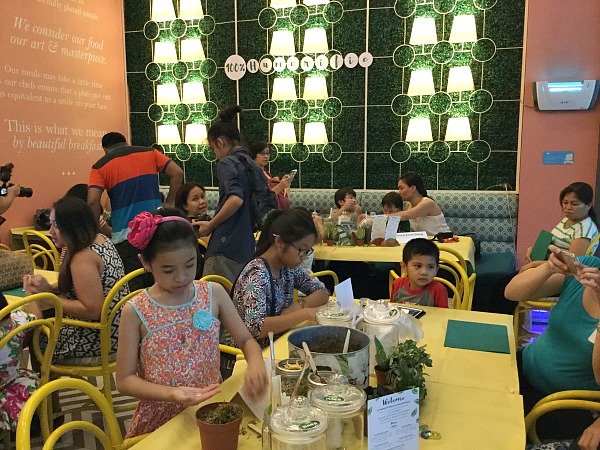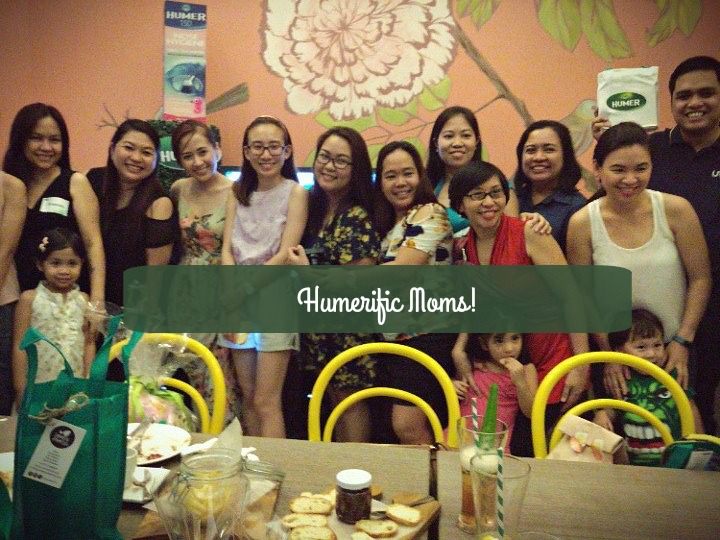 In this event, we were all delighted to learn about Humer Sea Water Spray products which gently cleans the nose by making the dry mucous (booger or kulangot) softer by "humidifying" them and "fluidifying" nasal secretions (uhog in Tagalog) so we can easily blow our nose when we have colds. These are very important for me because sometimes, when my kids blow their nose too much, tiny specks of blood came out. That can be dangerous and sometimes terrifying for the kids.
Humer is a French brand and the seawater that they use comes from Saint Malo bay in Brittany, France that is well-known for the quality of its water. With a sea grade level certified by French authorities, Humer is helpful to ease symptoms of nasal diseases for both infants/children and adults including pregnant women.
We also learned that seawater is ideal for cleaning the nose and helps strengthen its natural defenses:
It removes particles that weaken our nasal mucosa: dust, pollution, tobacco smoke, allergens, etc.
It is naturally rich in trace elements:
Copper: that helps to protect of the nasal mucosa against infectious agents (bacteria, viruses)
Manganese: that helps in strengthening of the nasal mucosa against allergens
Sulfur: that helps to regenerate the nasal mucosa weakened by repeated infection.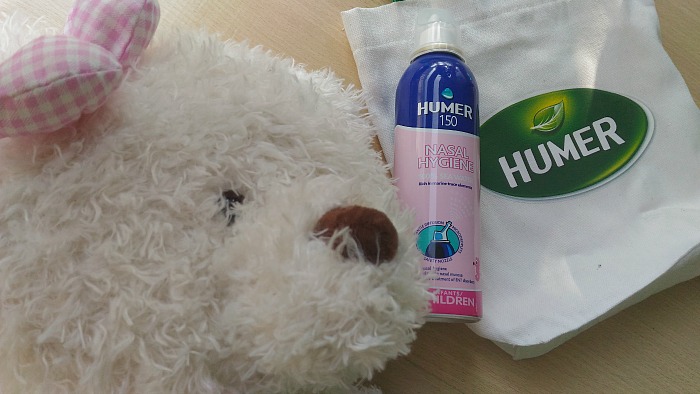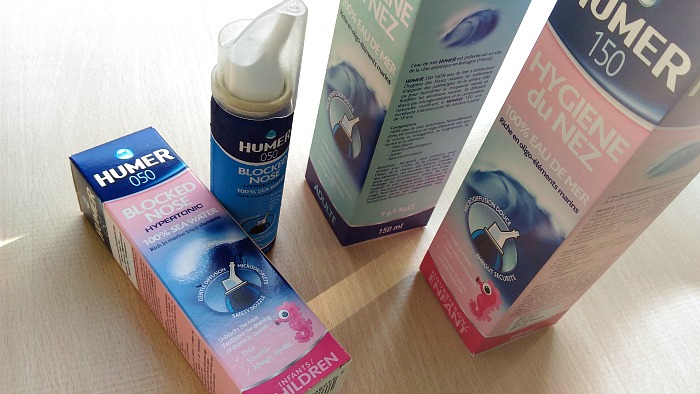 Humer Nose Hygiene is an isotonic (balanced salt concentration) nasal spray intended to clean and to moisten the mucus membranes inside the nose. On the other hand, Humer Blocked Nose is a hypertonic (high salt concentration) nasal spray intended to help decongest a blocked nose. Humer Nose Hygiene and Humer Blocked Nose comes in 2 variants: Blue for adults and pink for infants/children.
What I love most in Humer is their easy-to-use bottles and Humer sprays like mist, too. I tried it myself and the spray comes out very gently almost like mist. This will be perfect for my daughters who hates surprise sprays and I imagine that little babies won't be agitated when moms use these for them too. Humer can also be used even while you or the kids are lying down.
With Humer Nasal Sprays, cleaning our nose is too easy and we can do it every night before we sleep. I noticed that my youngest, after two weeks of using Humer, didn't have allergic rhinitis episodes and the scratching of nose was also lessened.
If symptoms persist, consult your doctor.
ASC Ref. No: U05N072216H