Do you use a whitening soap? I do too but not so much because I wanted to become fair-skinned. What I'm always after with whitening soap is its exfoliating effect. I've learned that no matter how much you clean, put on lotion or sunscreen, your skin won't be completely healthy when you don't exfoliate.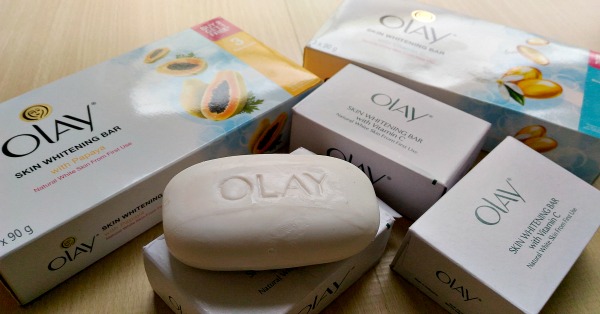 Exfoliation is the removal of the dead skin cells on the outer layer part of our skin. All of us develop dead skin cells and depending on how harsh our activities are to our skin, the more dead skin we have. These dead skin cover the young and fresh skin underneath and if we don't exfoliate, they will just stay there. We look wrinkled and older.
Some women like to use scrubs to exfoliate. While I do that from time to time, I prefer the much kinder stuff for my skin. The Olay Skin Whitening Bar is like that. It's a lightly scented soap which I use daily when I take a bath.  I use the Skin Whitening Bar with Vitamin C and its scent lingers on my body for a long time. As I wash and use the soap and then leave it for a while, I can feel some kind of peeling before I rinse myself. That's how I feel that the exfoliation takes effect. I use the soap most specially in the darker parts of my body like under the armpit, at the back of my knees and ankle, on my belly and thighs.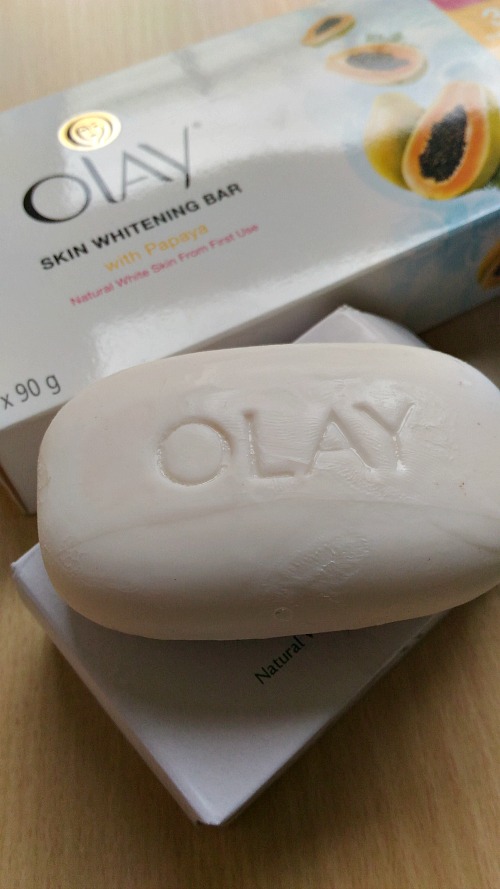 According to Olay, Olay Skin Whitening Bar has a Triple Whitening System that gently exfoliates, brightens and evens the skin tone. It even contains 90% of the active ingredient found in Olay Natural White Day Cream. More than its proven efficacy, it is also dermatologically and clinically tested to be gentle on skin with naturally-derived ingredients like rose, pearl and milk extracts. It also has a longer lasting scent and a rich lather that leaves skin soft, smooth and moisturized.
Considering that Olay is a very popular and an international skin care brand, its whitening soaps are fairly affordable. I recommend that you try it if you like to exfoliate your skin and get fairer skin eventually.
Olay Skin Whitening Bar is available nationwide in Rose & Milk, Vitamin C and Papaya.
Olay Skin Whitening Bar with Rose & Milk (60g) Php34.00
Olay Skin Whitening Bar with Rose & Milk (90g) Php46.00
Olay Skin Whitening Bar with Papaya (60g) Php34.00
Olay Skin Whitening Bar with Papaya (90g) Php46.00
Olay Skin Whitening Bar with Vitamin C (60g) Php34.00
Olay Skin Whitening Bar with Vitamin C (90g) Php46.00