It's Robinsons Supermarket's fourth leg of its year-long route to wellness promo and we are lucky to see and participate in its Wellness Theme Park at Eastwood Mall to launch the Celebrate promo. The weather was bleak and wet but it didn't stop the people from filling up the tent. It was a fun learning experience and the kids were able to play in some of the booths. Robinsons Supermarket made sure that everyone inside will have something to play with, watch, eat and bring home. Just like every time we go to Robinsons to do our groceries, we always go home with something healthy and something freeby as there are lots of promotional items inside their stores.
Here below, I share the photos we got as we enjoyed the theme park the whole day.
Family Fun Time
Princess Parlor by J&J • Daddy playing Shoot the ball Wii game in Lucky Me Booth • Having fun shooting balls in Bear Brand Booth
• Staring at the popcorn • Wall Climbing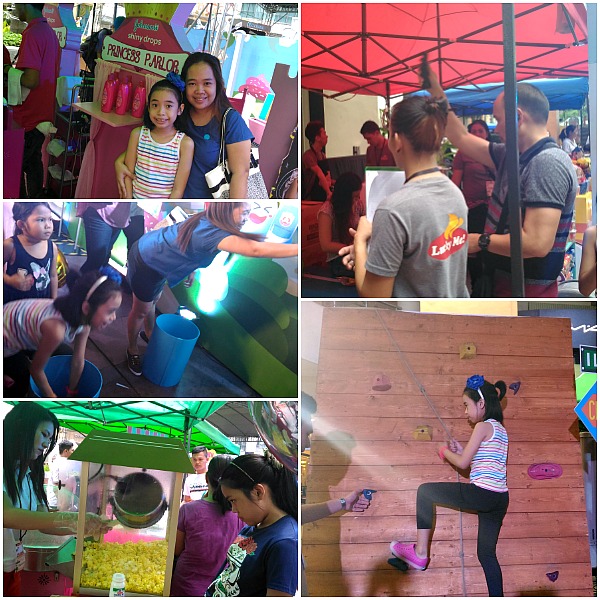 Activities
Giant Bubble • Free Cotton Candy Decorating • Hotdog Eating • Celebrate Program on Stage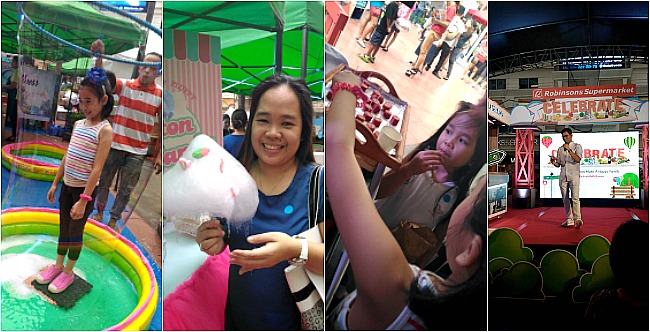 Product Sampling
Nido and Chuckie • Purefood Chicken Popcorn Nuggets • Ariel • Selecta Avocado Macchiato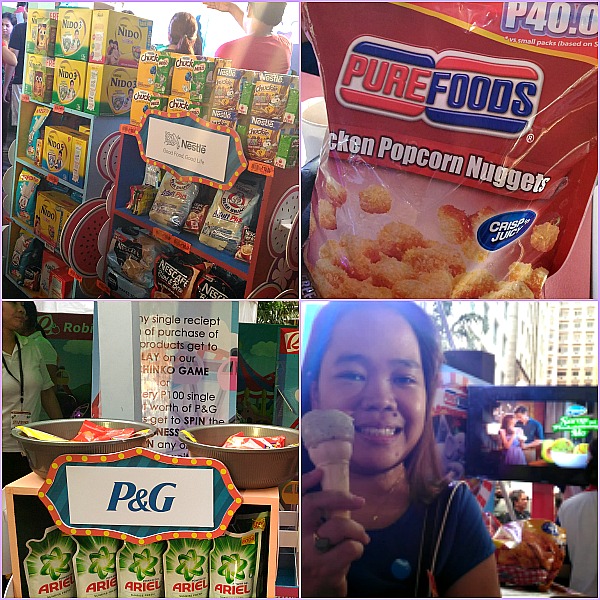 The Good News
Robinsons "Celebrate" will be running for the entire August and September. Throughout the promo period, grocers will get a free portable picnic mat for P3,000 single receipt purchase inclusive of P500 worth of participating products from Unilever, P%G, Colgate-Palmolive, J&J, Nestle, Coca-Cola, Selecta, Belo, CDO and Kojie-San. The picnic mats are available in blue, green and purple!
Robinsons Wellness promo will be culminating in December where more wellness rewards will be given away. We are super excited for this event! Collect at least 5 stamps from every promo period to get a P100 Robinsons GC.
Be updated on more promos and activities of Robinsons Supermarket by following their FB page or visit its official website. www. robinsons-supermarket.com.ph.
#ILoveWellness