If you have kids who are still going to school and bringing their own food, I bet you also experience one of my dilemmas, unfinished lunch boxes. Although I don't think there will be any moms who will have the exact problems like mine, we are usually concerned on how much nutrition they take daily when they don't eat enough when they are at school. I can't imagine how they are able to finish 7 hours of studying and playing in school and then carrying their heavy bags when they go home. But luckily, my daughters naman still have good body built and they are not sickly. That's why although there are still times when I get mad when I see their unfinished food, I still effort in packing their lunches instead of having them bring money to buy food. After all, they like it better when they bring baon, they told me that themselves.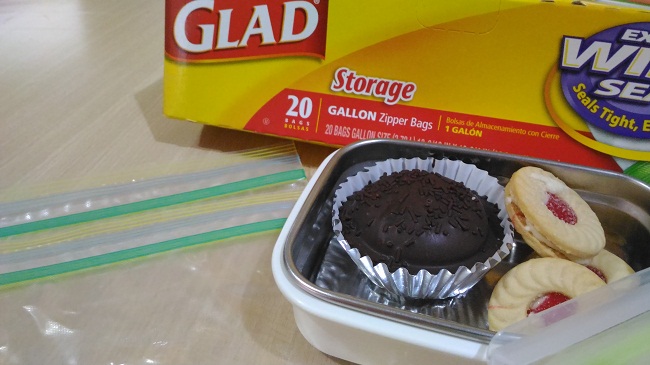 So how do I help my kids lessen food wastage or in other words, if not finish, at least more of what I prepare for them? I've listed some tips for you.
1. Prepare only what they can finish. I learned it from my husband because sometimes, he prepare the kids' baon. I was puzzled and asked him why is that he does the lunch boxes, when I unload them, they are always "ubos" (finished). He said, his trick is, he doesn't pack so much. He told me na if it's kulang naman, the kids will surely tell us to give them more. Makes sense diba?
2. Pack it wisely. My husband also taught me this. (Actually, sometimes, husbands do make sense more often when you let them do stuff in the kitchen). What he does is that he already slice the kids' meat or hotdog, chicken or any fried dish that my kids will be eating for lunch. It won't look that good so I don't take picture of their baon when I do my bento. But my kids like it kasi they can eat fast. My kids told me that they really don't have that much time to eat at school. Especially when your kids are slow eaters, it's almost a must that you do this.
3. Pack them food that they like. If they don't eat them at home, they most certainly won't eat them in school. Simple.
4. Keep their food fresh. This is very important because I don't think anyone would want to eat stale food. Thermal lunch boxes are a big help because they keep the meals warm until lunch. Sometimes, thermal lunch boxes can be so pricey and a more practical alternative is to use good food storage tools such as GLAD's ClingWrap, Press 'N Seal, Storage Zipper Bag, Freezer Zipper Bag, and Gladware containers. Aside from packing your kids' lunches, they are mainly used to store food prepared in advance, left-over foods, baked goodies and more.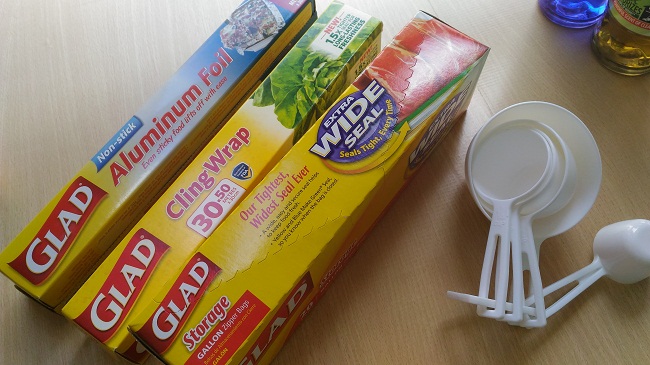 The ClingWrap is 100% made of clear polyethylene and is BPA-free. What it does is it wraps fresh food tightly, keeping the air out and freshness in.
Press 'N Seal, on the other hand, uses Griptex, a proprietary gripping technology that allows the product to seal to plastic, paper, Styrofoam containers, metal, wood and many other surfaces. Consumers can use it as a lid for any container because it is spill-proof.
The Storage Zipper Bag has a wide double-lock seal that closes securely to help preserve freshness. But, it's still easy to open and close. Its yellow and blue zipper turns green to indicate that the bag is sealed tight.
The Freezer Bag is a thick plastic to prevent freezer burn with a write-on strip for labeling that remains visible despite the frost.
Gladware containers are ideal for storing leftovers or dishes in the fridge, for school kids' baon, or for transporting picnic food like sandwiches. They have lids that seal tightly to keep food fresh and prevent leaks. Food wrapped or stored in Glad food protection products stays fresh longer for up to seven days.*GLAD is so much into educating youth in the importance of reducing food wastage that it partnered with Jolly University to hold a boot camp where students learned fresh insights on how to properly store food using GLAD products.
And for my last tip!
5. Put some effort in your presentation. Even my 13-year old kid appreciates it if I put a simple flag with a cute quote on top of her sandwich. Sometimes, I use ketchup to put "I love you" in her spam. They love that even though they aren't that expressive sometimes.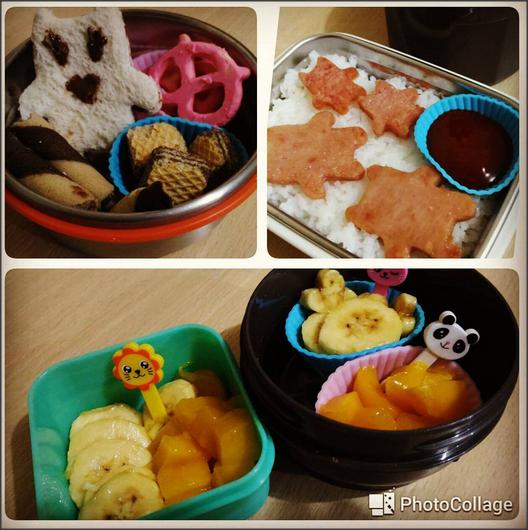 How about you? Do you have tips how you are able to lessen food wastage at home? Feel free to share please!