We've been wanting to try Steveston Pizza in UP  Town Center since we first stepped in this mall. Not only because the restaurant's name is similar to my husbands' but also because we wanted to try something new. Finally, a chance to sample Steveston came and the experience was so delightful I know I had to share it. Reminiscing the flavors we tried last time as I write this blog post makes me crave and plan to go back very soon.
Steveston Pizza is a franchise of the popular and multi-awarded pizza company in Vancouver, Canada. When you visit the branch in UPTC, listed in a poster outside the restaurant are the numerous great review quotes from Vancouver news and food magazines, as well as its accolade as the best pizza in Vancouver since the year 2008. Steveston is also a record holder of World  Guinness Book of Record for its most expensive pizza in the world, the C6.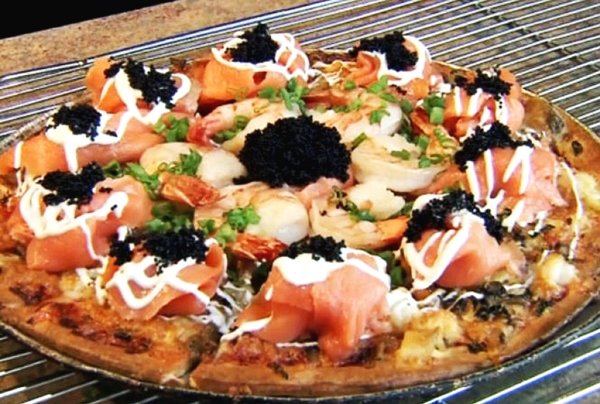 C6, World's Most Expensive Pizza :
costs $450
Owner: Nader Hatami
Contains: lobster thermidor, black Alaskan cod, smoked salmon, tiger prawns, and Russian Osetra caviar.
*Mr. Hatami has recently introduced the Seenay pizza which costs $850 and consists of a medley of tiger prawns, lobster ratatouille, smoked steelhead, Russian Osetra caviar and is snowed with Italian white truffles. Mr. Go stresses that these creations emphasize Steveston Pizza's willingness to innovate and push the boundaries of what a pizza can be.
I wasn't able to see Steveston's Philippine CEO, Mr. Richard Go, but I understand why he decided to bring Steveston in our country. It's because we Filipinos are natural-foodies and despite the dwindling economy, we can still manage to be adventurous when it comes to food and we always try to find if there's something better out there. Mr. Go says they are mulling expansion plans and are open for franchising to other ASEAN countries.
I was told that there are at least more than 30 different kinds of pizza flavors available at Steveston. I was lucky to try 4 of them in one visit and promotion aside, I loved all of them. Of course, I had my favorite but I will never say no to the rest if I will be offered. One thing I noticed is that there's only one kind of pizza crust in Steveston and it's not thin nor thick nor gummy. It's just enough to hold the generous amount of toppings you'll get from each variant. Note: No catsup in this store because you won't need it.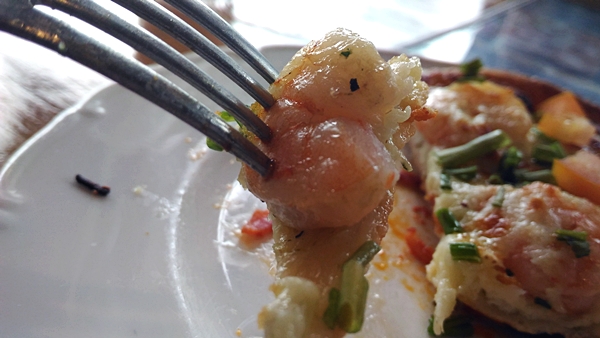 Waiting time for the pizza is from 15-20 minutes. Expect that during weekends and there are more people, waiting time will be longer. But the wait will be worth it. The price of the pizza ranges from P499 – P1,899 good for 12 slices. More expensive than other pizza we've known for a long time, but from experience, you'll love each slice you won't regret what you've paid. I don't know how to write it without being too advertorial, but it's the only way I can put it here.
Their UPTC store is open in weekdays from 10AM-11PM while they close after midnight during the weekends. For the delivery service, they only accept calls till 9PM. You can order thru FoodPanda or call their store – 42309844 or 09257499288 – directly if you wish to have their pizza delivered to you at home. Since I live in QC and they only have branches in UPTC, Corinthian Gardens and in Makati (they only deliver within 2-3 km radius), we have to make do on weekends when we go to mass in the nearby parish.
Family Friendly
Steveston UPTC offers other food aside from pizza. The kids will surely enjoy their chicken and pasta. There are salads, drinks and dessert to choose from.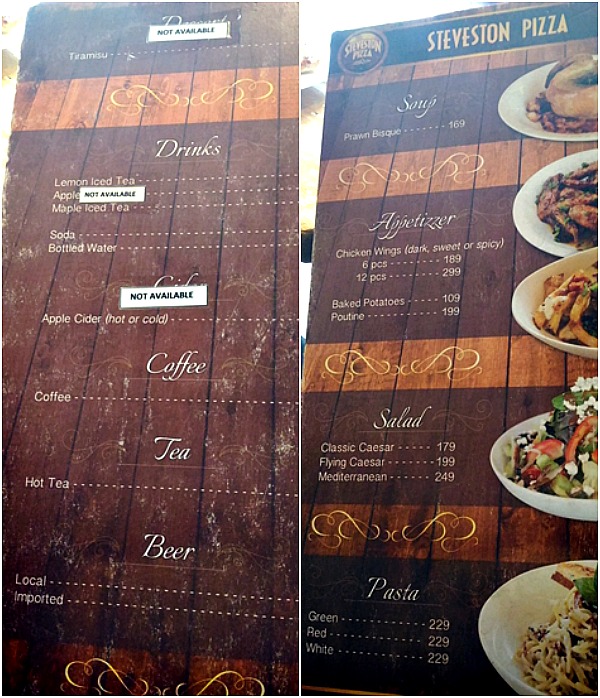 Signature Premium Pizzas
Unlike in Canada where Steveston Pizza is only available for take out, there are 3 branches to dine-in here in the Philippines. It's a good thing because as much as we like take-outs, Filipino families love to eat out during the weekends. Like us! So plan your visit to Steveston this weekend. Visit stevestonpizza.com.ph to know more about this amazing pizza restaurant.
See you there!