This blog post is dedicated to my daughter who will officially be a "teen" this year. I know that once she reads this post, she'll be shy. I understand and I respect that she may not be that comfortable being the subject of a blog. But I am just too happy to take this opportunity to tell her how proud we are of her accomplishments as a student, as a friend and as a daughter. She'll be turning 13 before the end of the year, and what better way to end the tween phase of her life and celebrate the start of her teenhood with a big and cheerful celebration.
2016 is a challenging year for my daughter but through her own perseverance in attending tutorial schools on Saturdays, studying on her own, and reviewing with me, she successfully passed the three rigorous examinations in Quezon City Science High School.  And I was touched to hear her tell me that she wanted to pass in QueSci because it will make me proud. QCSHS was my alma mater and I have high respect with this school not only because I studied there but because I know how good the standard of teaching is in this school. It touched me dearly that she trusts us, her parents, when it comes to decisions like these, and that she actually worked in accomplishing it. Our most memorable cheers moments this year was when we finally see her name in the 300+ students who finally made it out of the a thousand plus students who took the exams.  My husband and I were literally in tears. Ganito pala kasaya and imagine there will be lots of exams she will still take in the future. It's a joyous moment to be able to look forward to those milestones.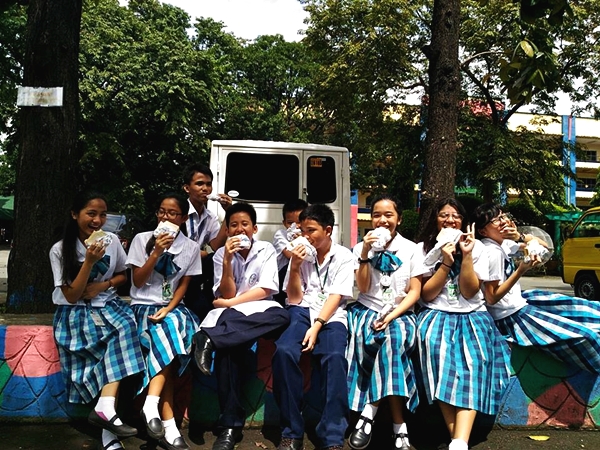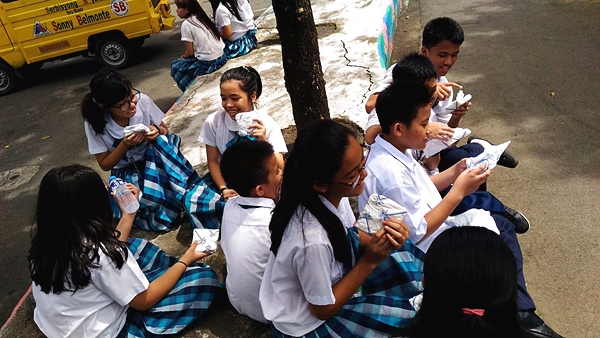 And now that she is a Scientian freshman, it brings us more happiness to see her thriving despite all the difficulties. From waking up everyday 4AM daily and sleeping till 11PM to do all the projects and assignments, she rarely complains. Everyday, she'll tell us how she did in her class, how she got low and high scores in her subjects but most importantly, we enjoy listening to her talk about her FRIENDS! Yes, it's important for us to know that she had nice friends at school, who as we can tell on her stories, encourage her further to be good in her class. Most parents will agree with me that seeing their children with a good set of friends, who set good examples, will be ideal. Yes, we like them to stand out, to be unique, to shine with their talents, but at the same time, our hearts become "kampante" when we know the company they keep when we are not with them.
On my daughter's birthday, it's my wish that in a way I will be able to thank my daughter's friends and teachers for the kindness and good company they give. Cheers, a trusted brand of paper towels, kitchen towels and table napkins will so much be a part of it, as I have been using this brand every time I hold kiddie parties at home. My daughters had the usual Jollibee/McDo birthday parties when they were babies but when they got older, home parties were much more preferable due to budget constraints.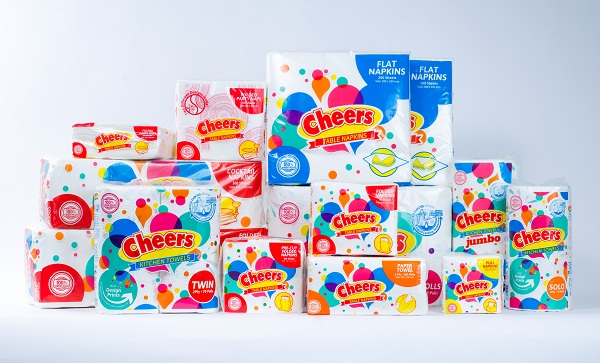 I use Cheers because their table napkins are durable meaning they do not tear easily, and yet they are the most affordable. After the kids eat their sandwiches, they can use the sandwich napkins to wipe their mouth and their tables. The paper towels, I often buy a roll or two, whenever we do our grocery, because they are handy when wiping accidental spills and when cleaning the kitchen after I cook. Cheers paper towels are absorbent and it can quickly clean my oily mess.
So here's to the big birthday bash I am wishing for ! I guess most loving parents will love to see the happiness of their children and do whatever it takes to ensure their kids' future. Because our child's happiness is our own happiness too. Cheers to life! Cheers to everyday!