How do you say that a woman is fearless? For me, a fearless woman is someone who can accept the challenges of life AND do something to be able to rise above them. Being fearless is a lifetime effort because challenges come as long as we are alive. It's also not always conquering personal hardships or struggles, but the challenge to make valuable contributions to other people's lives.
I was invited this October to attend Ariel's Wash Your Fears Summit. It was a gathering of women who overcame the fears in their lives and serve as inspirations to the community. It was also an event which promised to prove that Ariel can remove 100 stains in 1 wash. As an Ariel user myself, I was glad to witness this event.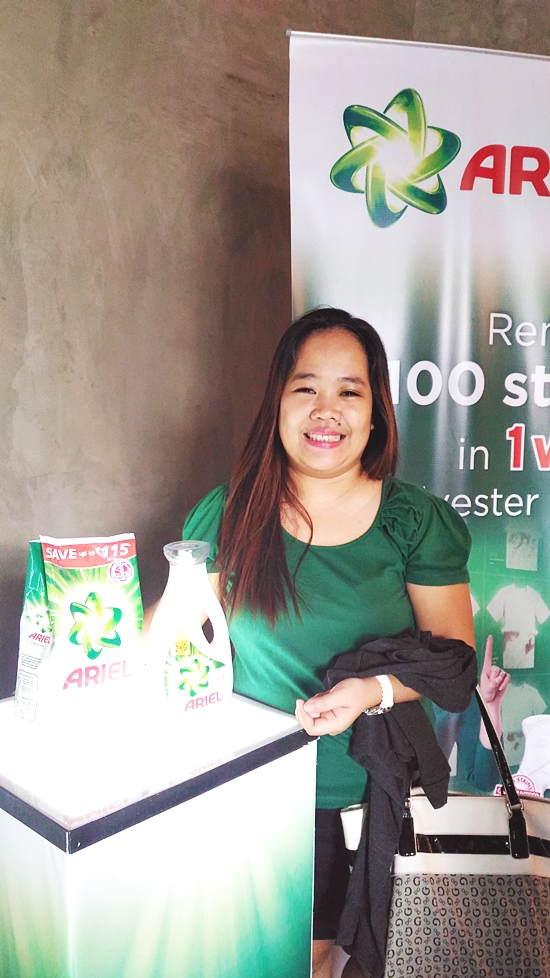 The major segment of the event was the panel discussion hosted by Bianca Gonzalez Intal. The panel included 10 female celebrity influencers : Ms. Kris Aquino, Ariel's brand endorser, Miriam Quiambao (fearless beauty queen), Amina Rasul (fearless advocate for peace and development), Anna Kapunan (fearless advocate for health and environment), Marilou Chua (fearless beauty queen and advocate to children's education, Samira Gutoc-Tomawis (fearless journalist), Mandy Dela Rama (fearless entrepreneur), Mons Romule (fearless lifestyle columnist), Aimee Carandang Gloria (fearless female pilot), Badge Guerrero-Trinidad (fearless founder of The Cravings Group), Emmeline Versoza (fearless director of The Philippine Commission on Women) and Ms. Maria Clara Ignacio (fearless chief of TESDA).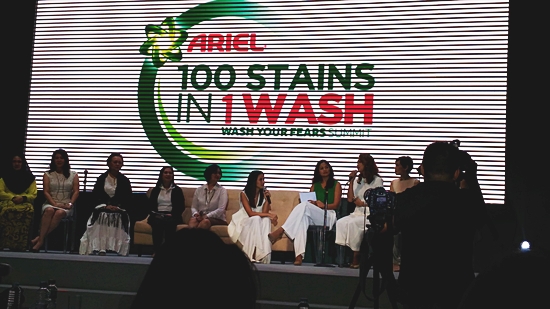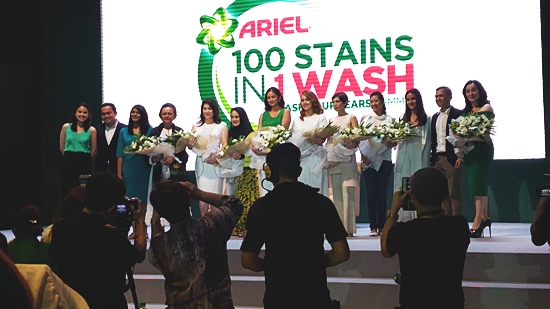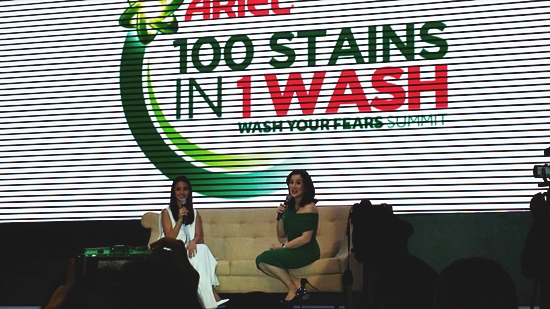 These women were all passionate in their own fields and it helps to think that these women all experience hardships. They may be born in a family with money, but not everything can be bought with money. The attitude of the person towards life depend on the person herself, how she values her life and how she sees other persons compared to her.
Just like these fearless women who try to wash away their fears through their faith and support of their peers, Ariel showed that it can wash away 100 kinds of stains in 1 wash. First, 100 shirts were stained with 100 different kinds of liquids and dirt. I chose a curry stain on the shirt that I had. Our shirts were collected to a huge box and then they were all washed in washing machines made available for the program. All these 100 shirts came out clean and pristine white, proving that Ariel is truly a strong and effective stain remover.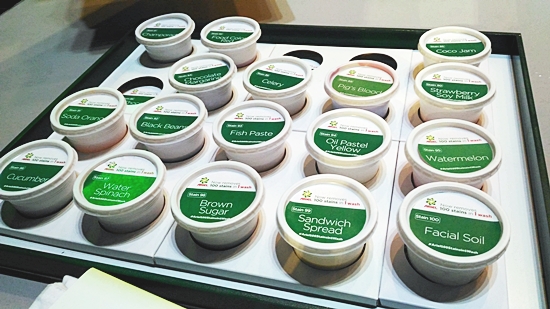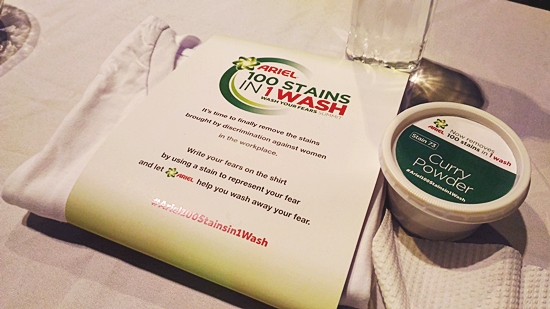 Personally, I still have so many fears, but I also have many dreams and aspirations. As a community manager of Mommy Bloggers Philippines, an online group of blogger moms like me, I wish to encourage more moms to express themselves through their blogs, their experiences and their thoughts, not only as a mother, but as a citizen. The web is offering a free space for us to learn and then give back by responsibly sharing information and honest opinions.
I just hope and pray that our heavenly Creator will always guide me how I'd be able to use the community and more of my life He'd given to me to be of someone of value to others, just like the rest of the fearless women in the summit.
Follow Ariel Philippines in Facebook