Watching Annie being performed on stage was a huge experience for me. Annie is but after all the first movie I've seen in the cinema back in 1982. Diba, when you are a child, everything seems to be so big for you? That's how I see this movie back then. The movie theater was a gigantic place and there I was watching giant people on screen. But I remember that part when Annie sang "Tomorrow" and until now, I sing it whenever I can. My kids sing it too because it was one of the first songs I taught them.
Jump to year 2014, Annie film had a new version which starred Jamie Foxx, Cameron Diaz and Quvenzhané Wallis (adored her completely). When Annie sang "Opportunity" in the film, I fell in love with the movie all over again.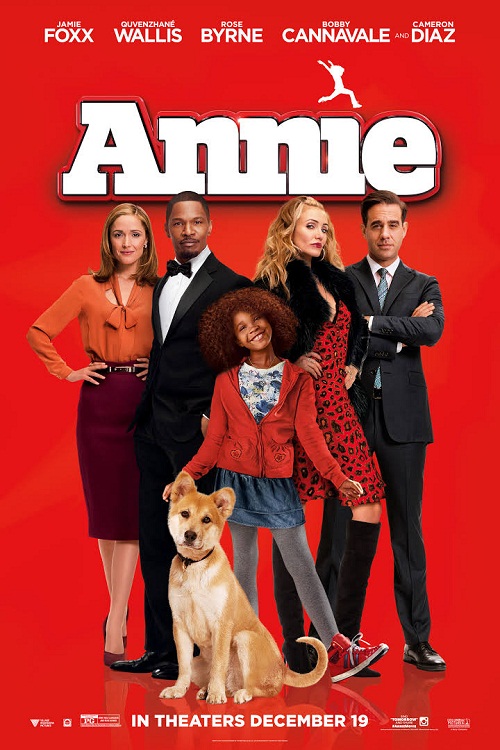 This year, thanks to Belmont Hotel, I was able to watch Annie in a different kind of presentation, on a theater stage. And this time, it's a live musical with a full orchestra as accompaniment. It was my first time also to watch at Newport Performing Arts Theater in Resorts World Manila (RWM) . It's a very huge theater, with lots of red, plush seats and a grand stage. I was seated somewhere in the building of the theater and I had a great view of the actors.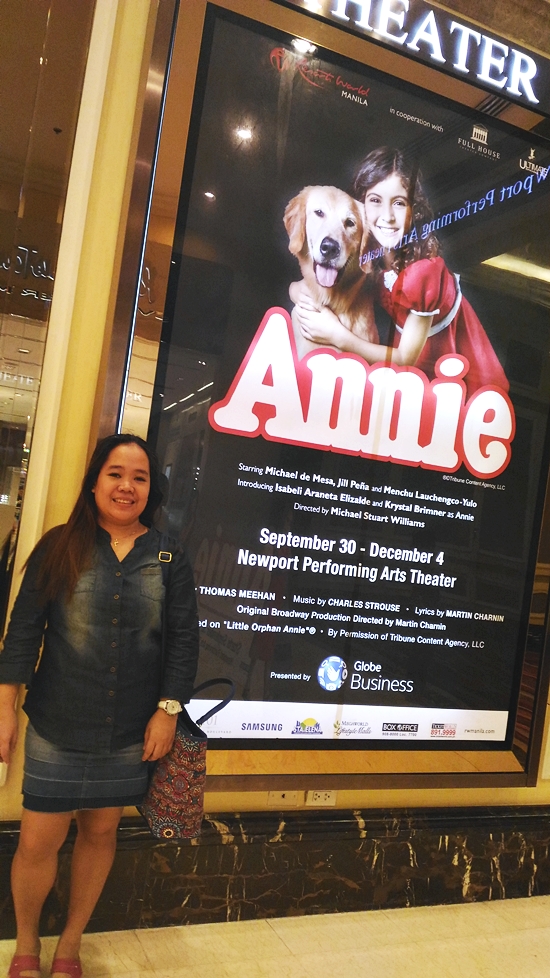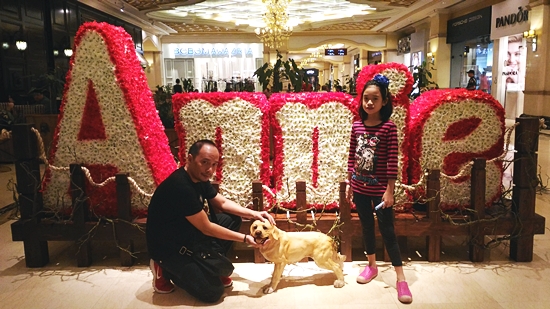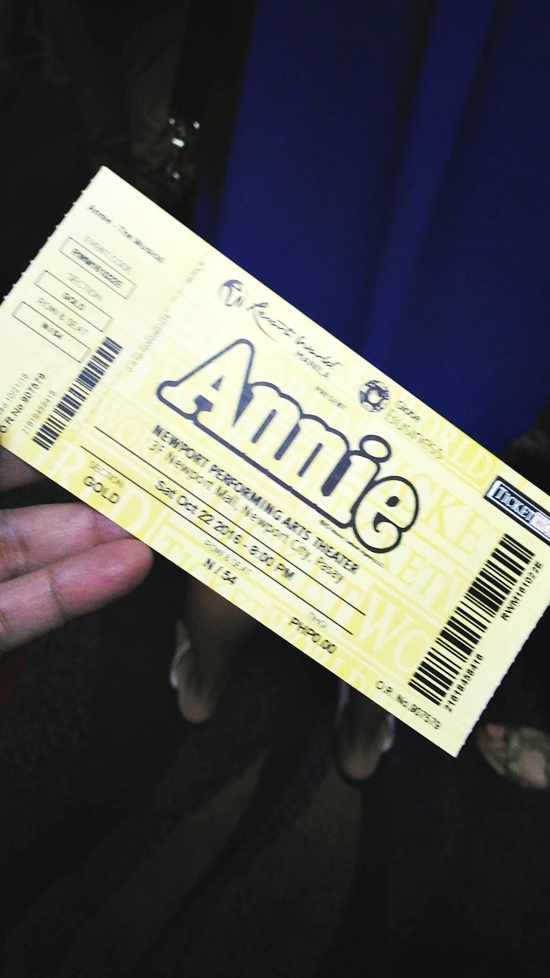 Taking videos wasn't allowed and so I can just describe how it was to watch Annie. I don't know if I am equipped with the right kinds of words or terms to use for a stage play review but all I can say is that I was astounded with how clear, how vibrant the voices of the actors were. Most specially the kids. I was surprised to see Michael De Mesa for the first time acting and singing on stage. He had a nice, friendly voice which was perfect as he portrayed the rich man who took care of Annie. I have yet to see the whole show since I left early that night so that I can watch it again next time with my kids with me. I am hundred percent sure that they will love this show.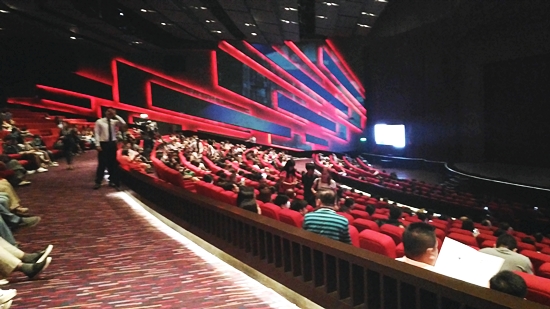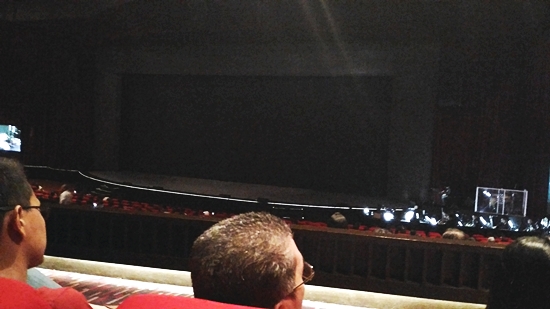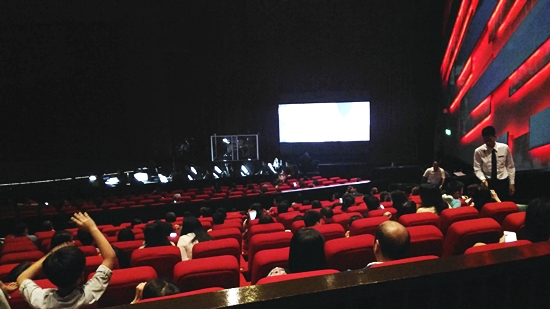 About The Actors
Playing the role of Annie are Krystal Brimner, 2015 Metro Manila Film Festival best child actress winner for her role in the indie film "Honor Thy Father", and Isabeli Araneta Elizalde, a newcomer hailing from one of the entertainment industry's more prominent families, who both bested hundreds of other hopefuls auditioning for the role.
Also included in the cast in the roles of orphans are Maria Francesca Rojas and Precious Lainey Galvez as Annie's best friend Molly; Chrysse Jilliane Jover and Maria Ericka Peralejo as the shy Kate; Shanti Leialoha Gleason and Gwyneth Jearei Dorado as the quiet July; Natalia Victoria Escaño and Alba Berenguer-Testa as the crybaby Tessie; Cydel Virie Gabutero and Atascha Chloe Mercado as the bossy Pepper; and Stephanie Ginger Karganilla and Sofia Jade Wong as oldest orphan Duffy.
Joining the kids for the main roles are award-winning actor Michael De Mesa who will play the wealthy Oliver "Daddy" Warbucks, the first lady of Philippine theater Menchu Lauchengco-Yulo as Ms. Agatha Hannigan, Jill Peña as Secretary Grace Farrell, Mako Alonso and Red Concepcion alternating as the conniving Daniel "Rooster" Hannigan, Justine Peña as Lily St. Regis, and James Paolelli as Franklin Delano Roosevelt.
"Annie" stages every Friday, Saturday and Sunday until December 4, 2016. Tickets are now available at the RWM Box Office ant TicketWorld outlets. Visit www.rwmanila.com for more on "Annie". The best hotel to check in at RWM will be in Belmont Hotel. You can just walk from the hotel to RWM.