When I received an invitation to join the Contadina Supermarket Raid, I almost jumped with joy. Why? Because finally, I'll get to know the brand which Nigella Lawson is endorsing. I've been watching Nigella ever since I became a full time work at home mom. She's a gourmet and food writer and I am a total fan of hers. I could watch her forever, the Domestic Goddess, with her pretty face and I dig it whenever she sneaks in to munch on something from her refrigerator at the end of each of her program episodes. Finding out that she was in our country to endorse Contadina made me enthusiastic to know more about this brand.
Contadina is a popular brand in the international market and its products range from pasta sauces, tomatoes, olive oil and pasta. One look at its packaging, those nice bottles and vibrantly colored cans, will tell you how premium this brand is. Contadina is an Italian word which means "woman of the fields" and when I think of this, I imagine how freshly picked the vegetables must be and how traditional they are processed for Contadina. And true to what I am thinking, I found out that Contadina uses tomatoes from California, olives from Andalucia, Spain and durum wheat from Canada, all of these places are popular because of their fresh produces.
The Contadina Supermarket Raid was held last November 27 in Robinsons Selection at the Venice Piazza. It was an event for bloggers and food enthusiasts, for those who cook and for the moms like me so we can get to know about the different products and variants offered by Contadina. We were all tasked to think of a recipe in which we need to use Contadina products. We were given time limit as we went to hunt the ingredients of our recipes and there were 3 kinds of contests where we had a chance to win more gift certificates.
First contest was for the first shopper to finish and check out. Next was for the best selfie with the Contadina products. And last will be for the best Contadina dish recipe. All of the participants were cool and gamely posed to win the best selfie. I am not sure if I even get the chance with the mom who rode the grocery cart for her selfie pose !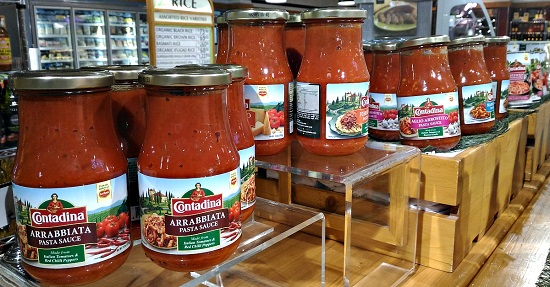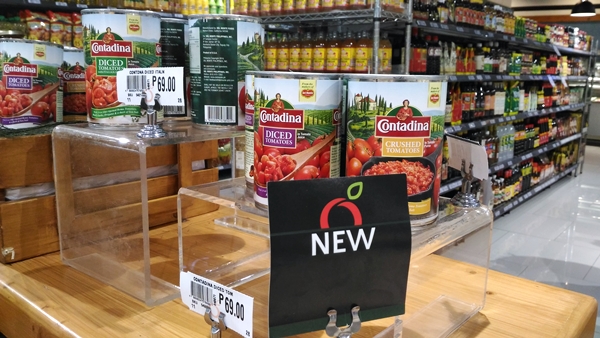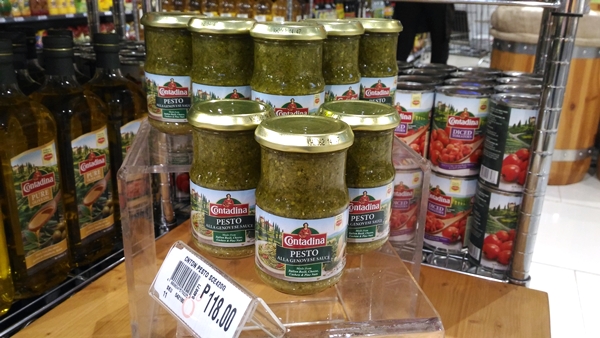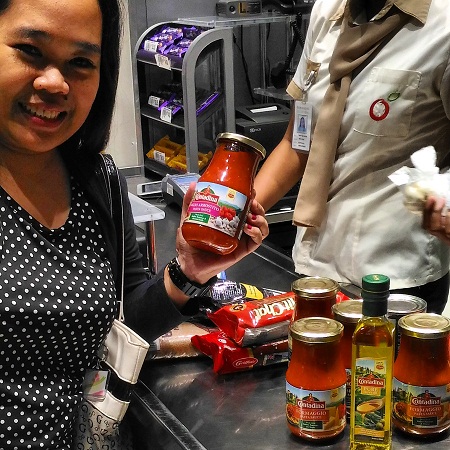 For the best Contadina dish recipe, I hope that at least I have a chance. My recipe is not a pasta dish even though I bought a lot of Contadina pasta sauces. It's a chicken recipe because my kids' favorite is chicken and I want to introduce the flavors of Contadina to my family through this dish. See my recipe for Spicy Chicken Wings ala Contadina here.
Our supermarket raid was capped with a feast of Italian foods at Ponte Rialto restaurant. It was a lovely afternoon to dine in and chat with my co-bloggers and brand managers as we talked about the shopping experience, our planned recipes for the contest, our daily routines as moms and as bloggers, and our plans for Christmas. This Contadina event was a successful one not only because it made us all aware of how great the brand is but it also strengthened our passions to provide better foods at home by trying the new #FlavorsOfContadina .  With Contadina, I can be a domestic goddess at home, just like Nigella ! #ContadinaxNigella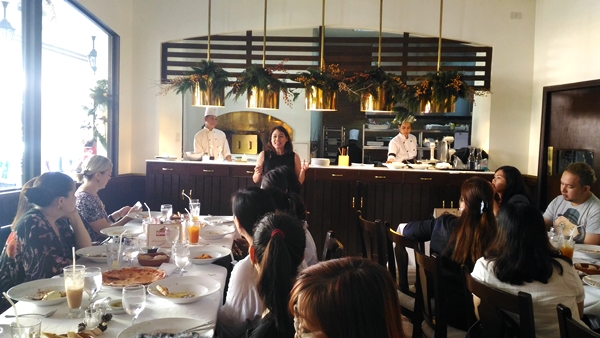 Know more about Contadina Products through their website at contadina.com.ph and their Facebook Page