This macaroni salad recipe combines the sweetness and crunchiness of fresh apples with the creaminess of Lady's Choice Mayonnaise. Any mom can prepare this festive salad within an hour including the time to make it cold enough before serving as a side-dish or a whole dish as itself.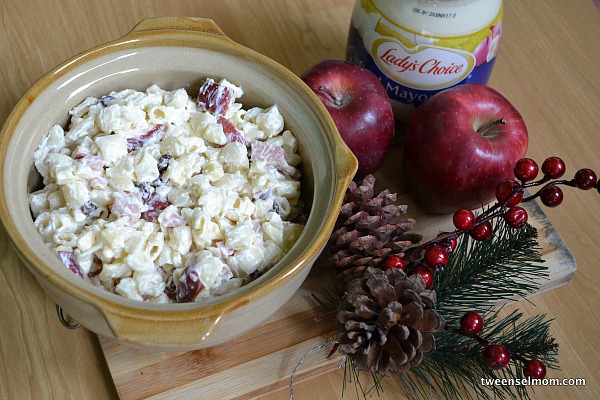 Festive And Creamy Apple Macaroni Salad Recipe
Ingredients
400g Royal Premium Elbow Macaroni
3/4 jar of 700mL Lady's Choice Real Mayonnaise
3 medium sized red apples
1 bar of cheddar cheese
1 can of SPAM regular flavor
1 pack of raisins
iodized salt for seasoning
Instructions
Cook elbow macaroni according to package instruction.
As macaroni is being cooked, wash the apples.
Remove the core of the apples and slice. Make the slices as big as you desire.
Slice the cheese and spam into cubes.
When macaroni is cooked, let it cool for at least 10 mins.
Mix the apples, spam and raisins to the macaroni.
Slowly mix in Lady's Choice Mayonnaise into the salad.
Season with salt.
Let the salad cool for at least 15 minutes before serving.
http://tweenselmom.com/2016/12/10/festive-and-creamy-ladys-choice-mayonnaise-apple-macaroni-salad-recipe/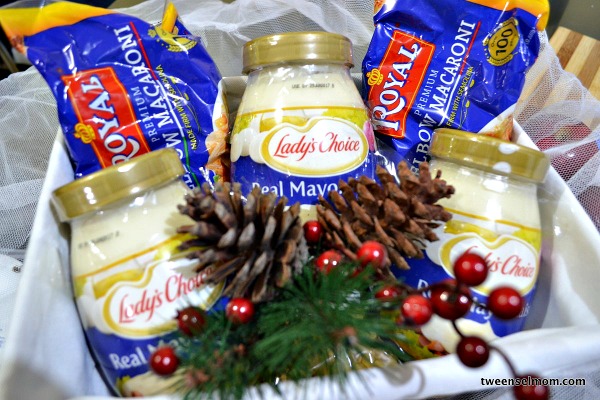 The best present this Christmas is the one you can share with others.
Gift the gift of tradition with Lady's Choice
and bring your family together this Christmas.
#ThankUTogether
More featured salad recipes at http://www.ladyschoice.com.ph/

♥
♥
♥