We all need vacations and we don't owe anyone an explanation when we feel we just like to break the monotony of our days or we want some kind of a refreshing break. We've experienced that several times, when we wish that we can just disappear for a night, be in a different environment and just forget whatever it is that was overwhelming us. But most of the times, the problem comes with the lack of budget. Some hotels may either be a little bit expensive or just too distant we drop the idea of leaving the moment we think of the hassle of traveling.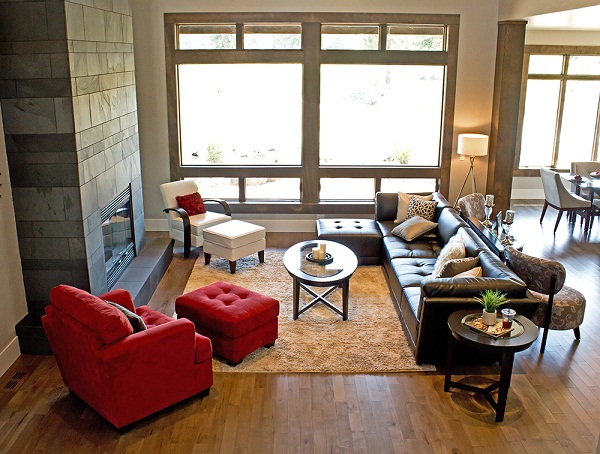 eGetinnz is a unique website, that's how I see it when I first tried it, because it offers low-priced accommodations I haven't seen yet in some of the booking sites I've been using for quite a while. The website caters to international users but when you search for local accommodation, it produces affordable suggestions.
Here are some of the strong points of this website :
1. Quick loading website – it doesn't take long before suggestions appear.
2. Suggested listings can be sorted based on price, popularity and rating.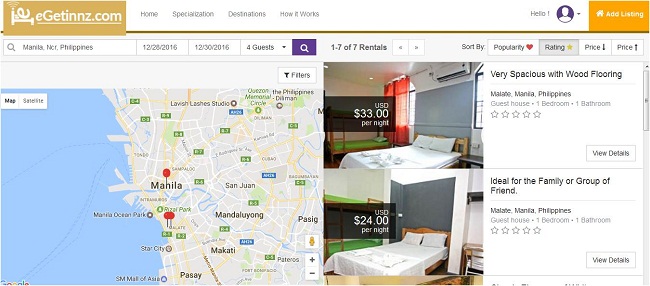 3. Listings are titled with the main highlights of the rentals ( e.g. very spacious with wood flooring, ideal for the family or group, classic elegance of white, with kitchen, etcetera.) These are helpful notes which will make it easier for the guest to decide.
4. Google map available right away when you search for places. Available accommodations are marked with red dots which is a helpful feature. It gives you an idea of the places around a potential place to stay in.
5. Available dining options within the perimeter are available which saves you time in worrying where you can eat or if you'll need to pack food for your family inside the rental.
6. Clear and realistic photos of the rooms are available per listing.
7. You can find listings per number of guests ranging from 1-10 and more. Most hotel travel booking I use do not have this feature.
8. You can use filters and there are a lot of accommodation types to choose from. If you want a bungalow, a studio room, or a resort, you can easily find a list of them using the website.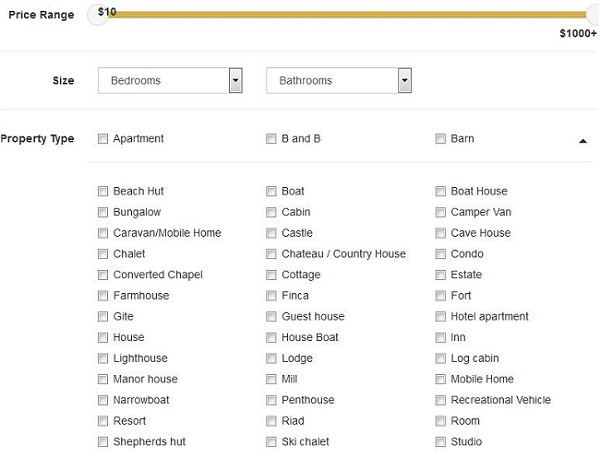 9. When you register to the site, your bookings are saved and can be retrieved back when you want to stay in the same place next time.
10. You can add your own listing or you can have your own place be rented if you want to earn.
Weak Points
1. The rates are in dollars  I am not sure how it can be turned to pesos, though we can maybe easily use peso currency converters.
2. Payment methods are limited to credit card and Paypal, though this is quite expected for an international site. Maybe in the future, they can affiliate with some local banks which can be more convenient to local users.
Overall, I find the website very clean looking, fast, and easy to navigate. These are exactly the features we need on those times when we want a quick getaway.