Are you ready for life in Mars ?
You might not know it but there's an increasing interest about The Red Planet, the planet Mars, these days. Just last year, NASA had just confirmed the evidence of water in MARS and since water means life for us in our planet Earth, the thought of being able to live in MARS had peaked so much interest in many people these days.
Two decades ago, on my elementary days, I have already heard about ideas that there can be life in Mars. But as far as reality is concerned, I think we were too far back then. As technology progresses, Mars continued to be a very interesting topic, not only in books but more so in films. I can name a few films created which were all related to Mars : Missions to Mars, Red Planet,  Total Recall and most recently The Martian.
I got curious with the idea and I thought to ask my 10-year old daughter of how she will feel if ever we will get the opportunity to go to Mars. We don't talk a lot about science stuff except when we are doing homeworks from school but having a discussion with her about this topic made me realize how open her mind is about such possibilities. Imagine telling another adult that it's time to make plans in migrating to Mars and I am almost sure you will earn a raised eyebrow or a hearty laugh. A child's mind on the other hand will always be accepting and it was fun contemplating with my daughter on what to do and what to bring to Mars if ever the time comes.
My daughter is an explorer herself and whenever she's in break from school, we find her watching science experiments in YouTube and trying them at home. No wonder the idea of traveling to Mars had been easy for her to take in. As for us parents, we had always been encouraging my kids to have interest in Science because we are profound believers of a great Scientist who created us all.  Please do watch our short video.
MARS – The National Geographic Series
With the increasing interest of people in the Red Planet, National Geographic had launched a six-part series which tells the story of a quest to colonize the Red Planet. It's a very big production invested in by National Geographic and it was aired globally to support National Geographic Society's commitment to exploration, conservation and education via innovative programming such as MARS.
MARS documents the story of six astronauts in the year 2033 as they travel to planet MARS aboard the spacecraft called Daedalus, Earth's first mission to the Red Planet. It's an exciting documentary which is part fiction and part reality based on real interviews with popular science personalities such as Neil deGrasse Tyson, business tycoon and inventor Elon Musk, author of The Martian ( adapted in the movie starred by Matt Damon, love this movie a lot) Andy Weir, and former NASA astronauts Charles Bolden, John Grunsfeld and James Lovell.
The show's stars include popular South Korean artist JiHAE, and Ben Cotton  who starred in Battlestar Galactica: Blood & Chrome and The Chronicles of Riddick .
 Tune in to MARS on National Geographic – Click here to watch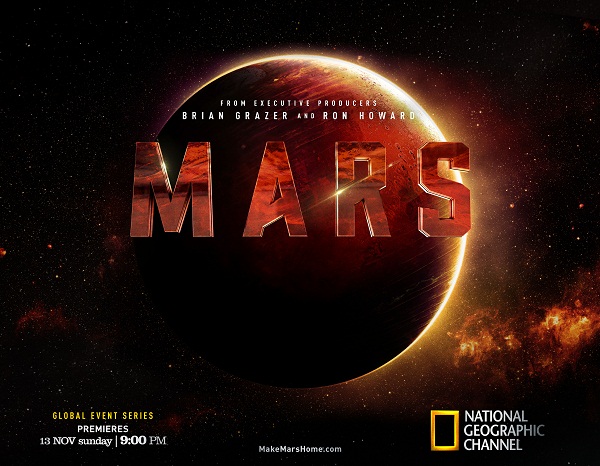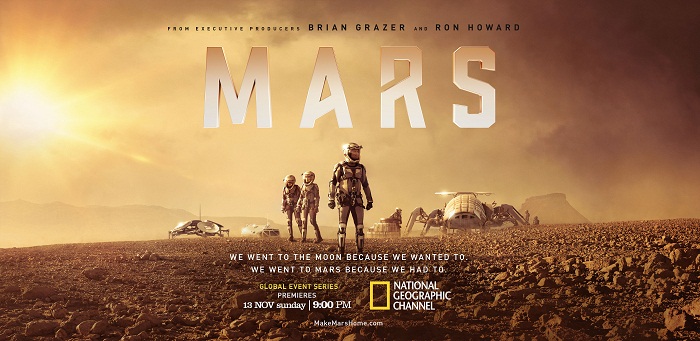 Learn about the MARS global events which happened in different cities.
You can create your identification card and register as a MARTIAN!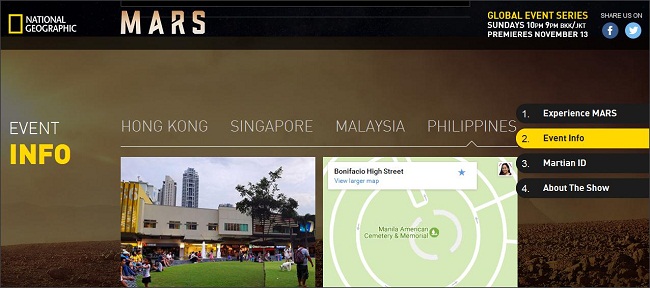 Before MARS – Digital Short Film
As a prequel to the global series event MARS, National Geographic and FOX Networks group also created a digital short film which tells about the story of two sisters Hana and Joon Seung who started as teenagers who have difficulty adjusting to their new home as they started meeting new people in their neighborhood and school. There was a point in the film that they both had been interested in what's in the outer space and was able to connect with the people who are exploring MARS and it turned out that the sisters will be the central characters in the global event series, MARS.
It's a recommendable film to be watched by kids and even adults because it teaches values of believing in one's self, having the confidence to stand out from the rest, and being persistent when you want something to achieve.
View the BEFORE MARS DIGITAL SHORT here: https://www.youtube.com/watch?v=mPuTlZYDbh4
What if, by any chance, we do live through the days when mankind can already set foot on Mars, what will you feel? Will that be exciting for you? For me, it will be life-changing and can be somewhat, overwhelming. The need to migrate to another planet may be very slim for now but the thought that the technology will make it possible for us to explore or travel to another planet will make me wonder how intelligent humans can be. Maybe, the intelligence to be able to make these explorations will also equip us all in preserving our own home, the planet Earth, and not necessarily deserting it.
As always, we salute National Geographic and Fox Networks Group for producing entertaining and educational presentations like these which will forever inspire us to think, wonder and be more brave when it comes to having ideas, no matter how far-fetched or futuristic they may be.
Learn more information about life on the Red Planet at makemarshome.com.
Subscribe to National Geographic TV Asia
#CountdowntoMars
#AreYouReady