The kids will be back to school tomorrow and we will be officially back to business. Work at home, house chores and the usual stuff. Before we plunge in, I let my husband satisfy his curiosity in this vintage shop he was eyeing for so long to visit. It was somewhere K-1st Street near Kamuning Northwest Estate and Collectibles. You may click the name to be directed to its Facebook page.
It was a house open to public and it was filled with vintage LPs, cds, casette tapes, toys, cards, comics and a little bit of home stuff like jars, salt and pepper shaker, and more. Most of the stocks are actually LPs (long playing album) but not so many toys so my husband was a little bit disappointed. Some of the toys were also too expensive. Hindi na raw sya babalik haha. He just thanked us for going with him. I decided to mention this since I know collectors might find it useful to know that there's a place they might want to visit. How they will see the price will be up to them to decide. Sometimes, what we thought as very expensive might be deserving depending on the person who collects them.
Before going home, we passed by a Korean Bakery and Coffee shop named Papa Kim's and it was along Tomas Morato beside MESA restaurant. The girls were excited to try the place just because they wanted to watch Korean MTVs. And my kids got what they wanted. The staff courteously turned on the tv where Korean boy bands were being shown.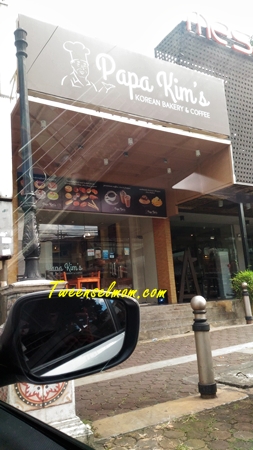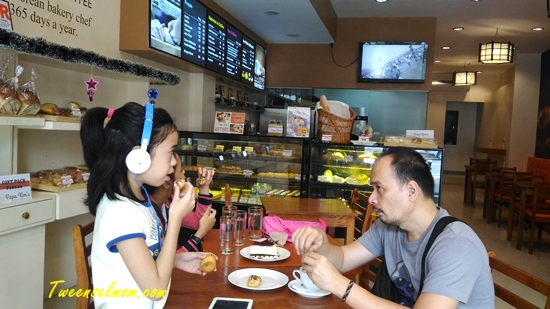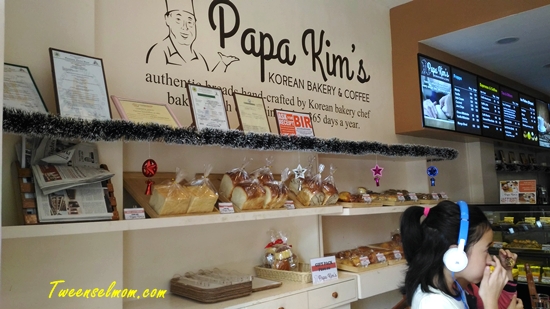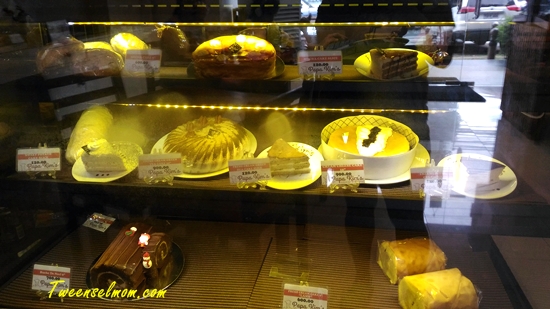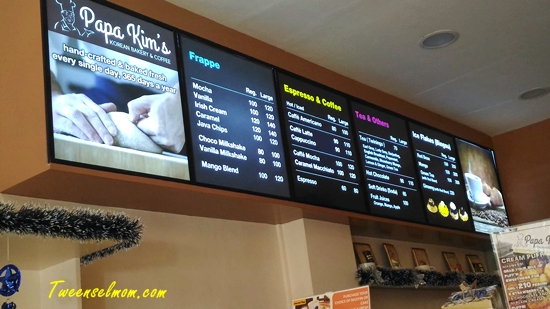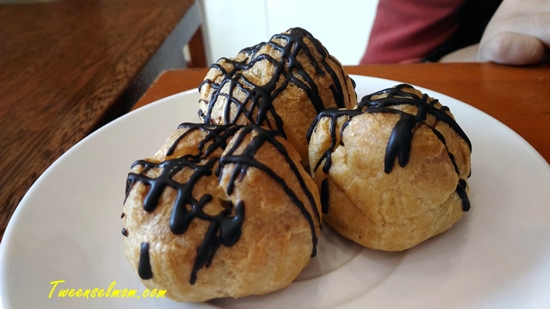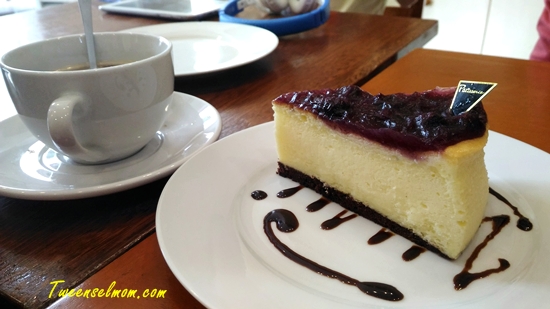 I ordered some cream puffs with chocolate fillings, brewed coffee and creme cheesecake with red beans on top. I found the coffee too bitter for my taste and the cream puffs were not that tasty. The cheese cake was perfectly fluffy though I preferred it sweeter. Although we may not have enjoyed much what we ordered, I guess the place is still comfortable enough for a quick coffee break. They also have a good stock of Korean breads which are very similar to the breads you'll find in Tous Le Jours. I also have yet to try their frappes and Bingsu ( Korean shaved ice dessert ) so I'm still giving this place a chance to impress me next time.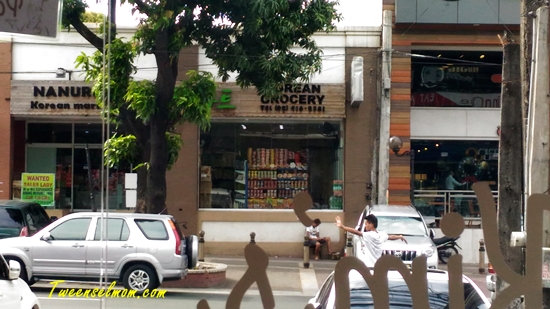 Across the street is a Korean grocery where we found popular Korean cooking ingredients, cookies, noodles and preserved meats.
Papa Kim's Korean Bakery & Coffee
264 Tomas Morato Avenue, Sct. Fernandez St.
Bgy. Sacred Heart, Quezon City