Hello Kitty is the only cat I ever adored. I haven't been a cat person ever since (I'm a puppy person) but when it comes to Hello Kitty, I just swoon. My kids are fans too though we do not collect that much. But Tupperware Brands had released a Hello Kitty limited edition mid-month special we couldn't resist. Hello Kitty fan or not, you'll find this collection very much appealing. You'll see why.
Hello Kitty Perfume – You will love the smell as I did. It's both floral and fruity, but not too sweet or strong. Can be used by both mommy and child. The bottle itself is already a catch. A spritz or two will be enough to make you smell pretty. It's also available in colors blue  and purple.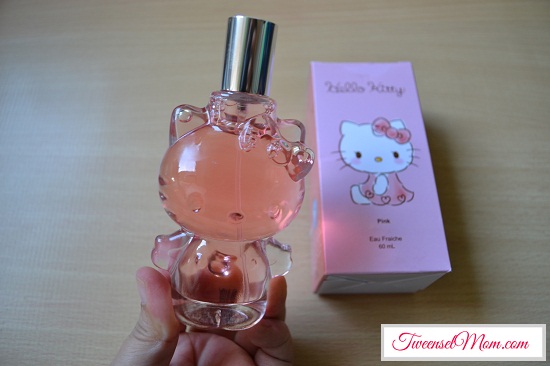 2. Hello Kitty Baby Powder, Cologne and Head-To-Toe Body Wash –
The Baby Powder 200g is hypoallergenic and low dusting which is what my youngest daughter needs because she has allergic rhinitis. The baby powder also has allantoin which promotes healthy skin. The Baby Cologne has moisturizers and smells like the Hello Kitty perfume. The Head-To-Toe Body Wash is being enjoyed by my daughter because she easily slides the shampoo to her body. Expect a sweet smelling child everyday with this Hello Kitty total package bathroom essentials.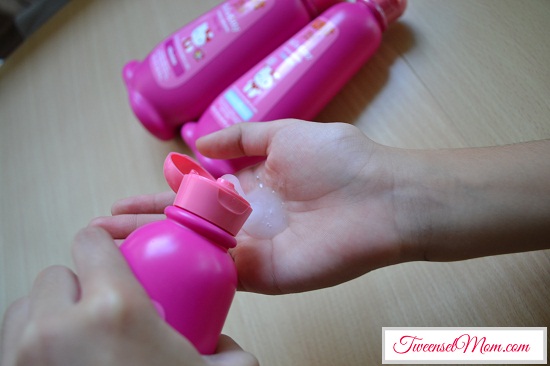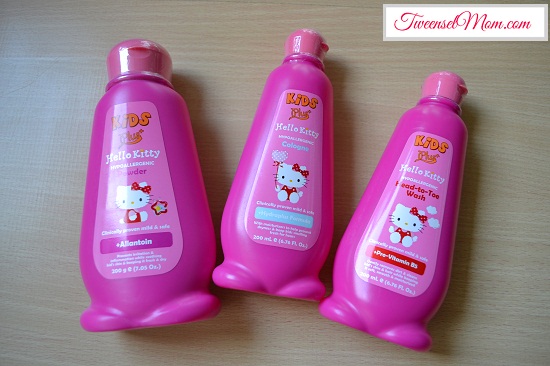 3. Hello Kitty Dining Plate –

Matching plate and cutlery set. It's microwaveable kaya very practical. Size is big enough for the child to put on a variety of food.  It's also available in pink.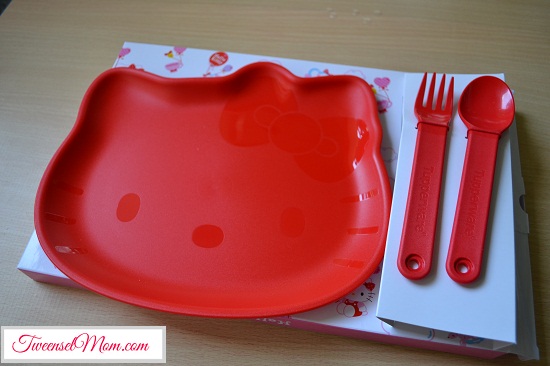 4. Hello Kitty Eco Bottle with Sipper Seal

Always make sure to bring water bottle to hydrate you wherever you go. This eco-bottle is made of food-grade plastic so it's safe and environment friendly. The black one looks classic to me kaya I also borrow from my eldest. My youngest loves the red one. Its regular price is P299 but if you will buy before this month ends, you can already get another one for free.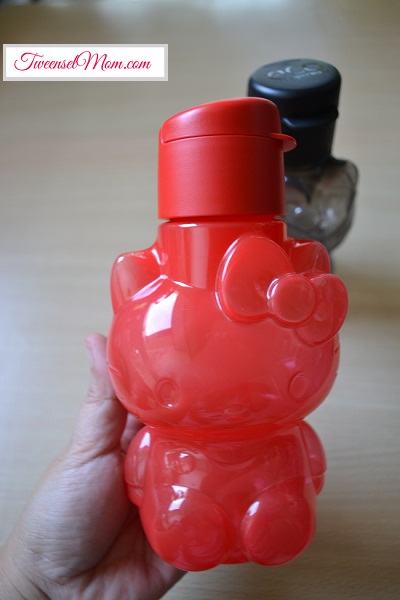 Tupperware Brands will surely make a lot of moms and kids happy with this new collection. Hello Kitty has been part of my childhood up until I was in highschool when I go to Sanrio to just peek at their newest stocks. Through these affordable finds from Tupperware, my kids and I will be sharing some sweet-smelling moments together.
See more of the Hello Kitty treats from Tupperware Brand's brochure. Follow Tupperware in their social media pages to be updated of their latest offerings.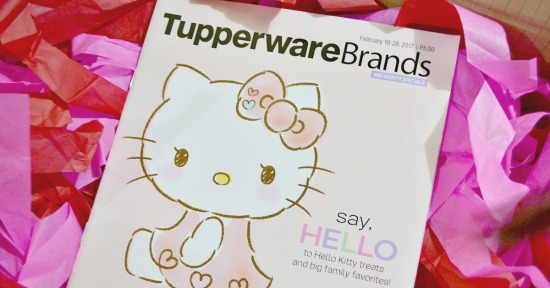 Facebook / Instagram/Twitter  : @TupperwareBrandsph