I was one of the many moms who got to try the new yoghurt milk drink from Nestle – Bear Brand Yogu! I taste tested it and I found it delightfully creamy and sweet. My kids are not into eating fruits that much and so having them drink Yogu was such a great relief for me. They liked the strawberry and mango Yogu, maybe because, from all the fruits I serve them, they only eat mangoes and strawberries.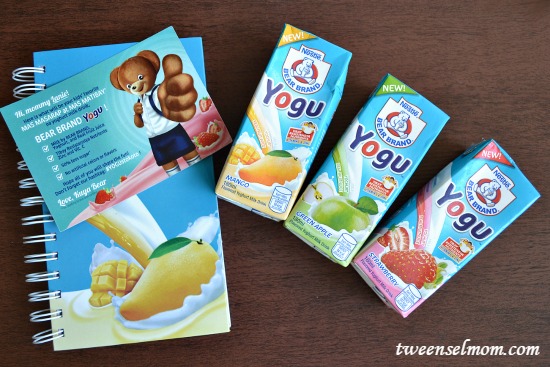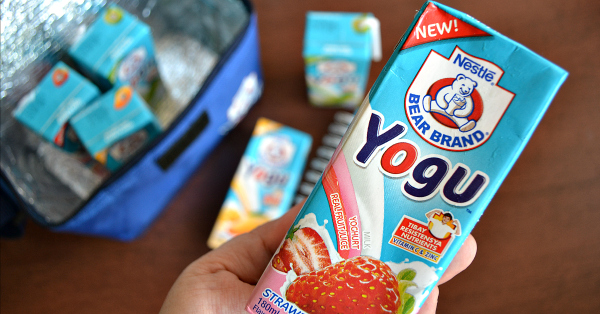 I checked the nutrition label and as a mom, I was glad to see all these vitamins packed in this drink: Protein, Calcium, Zinc (22%) Vitamin A, B1, B2, B6 and B12. Vitamin C is 43% of a child's daily requirement. My kids are growing up fast and their needs for these fortifying and growing up nutrition are essential.
When kids are already as big as my kids, you can't force them to eat this or drink that. We can try explaining them nutrition facts and what these vitamins do to their bodies, but at the end of the day, they will just have a bite or sip a bit on what we give them and consume those which they like. Yogu is easy to like. It's a bit sour at first sip, but as soon as they acquired the taste, they can easily finish one pack. Take note, not all kids like sweet and sour drinks, so if you are trying out Yogu for the first time, let them taste it one sip at a time. It actually tastes like the sweet and sour gummy bears but it comes in a form of a milky drink.
Yogu is best served chilled so what I do now is I freeze some packs and put in one in their lunchboxes. When they get to school, their Yogu is completely thawed out, still fresh and cold for drinking.
Have you tried Yogu yet?