I booked a room in Hotel 101 for the first time using Agoda and despite the fact that I am in a tight budget because enrollment will only be two months away, I still pushed through. This would be a triple celebration for us : it was our wedding anniversary, the kids were both honor students in their schools, and it was my youngest's birthday month.  For P3,004.25, I got a standard room with 1 Queen and 1 single bed.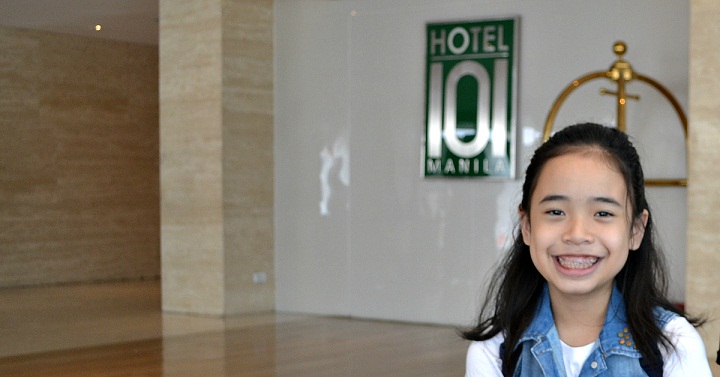 It was our first time in this hotel and I wanted to try it because I was trying to find an affordable hotel where we can stay whenever we want to be somewhere near Mall of Asia. We've tried Microtel by Wyndham which may be nearer to the bay but I found their standard room lacking in many amenities such as coffee maker or kettle and microwave oven which are very important to me. But to be fair to Microtel, they also have better points in some aspects. I made a comparative list of Microtel vs Hotel 101 just to make it easier to explain. There are high points and low points in both hotel so you can decide which one of these are more important to you if you are planning to choose.
I decided to compare these two hotels because they offer the most affordable rates from the hotels near Mall of Asia. And next time, we'd probably check-in again in one of these depending on the features we'd like to get.
Price per night for a standard room good for family of 4 – 1 couple and 2 kids : P3,004.25 Hotel101 – P4,124 Microtel (these were the rates I got using Agoda.com)
No. of Beds: 1 Queen Bed + 1 Single Hotel 101 – 2 Queen Beds Microtel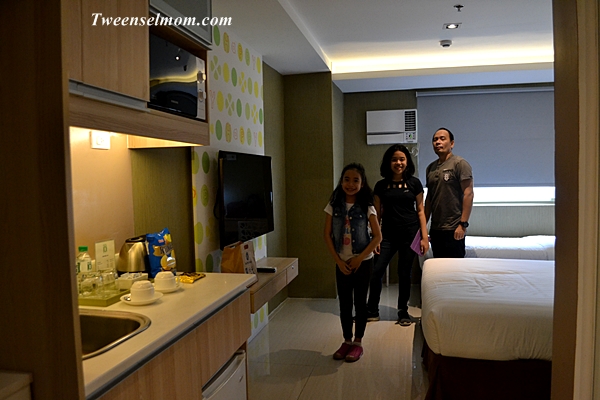 Room Size: 21 sqm Hotel 101  – 25 sqm Microtel (additional sofa by the window)
Early Check-In:  2PM (You have to pay extra if you want to check-in earlier) – 2PM (checked in on time in Microtel and I wasn't able to ask)
Deposit:  P1000 Hotel 101 – P1000 Microtel
Location: along highway, commuting through jeepney is possible Hotel 101 – only possible via cab Microtel
Parking Space: spacious basement parking Hotel 101 – limited parking space within the vicinity and at the back of building Microtel
Beddings: same quality of beddings in Hotel 101 and Microtel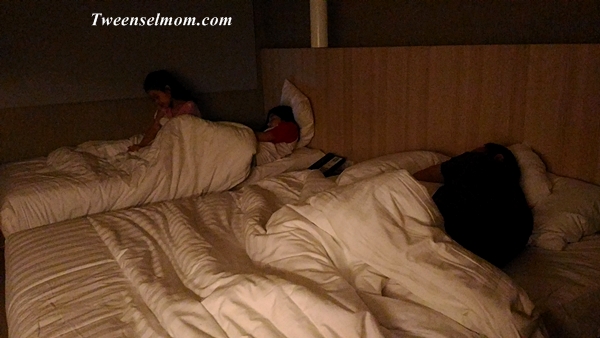 Wifi: fast internet and unlimited connection Hotel 101 – there are charges if you want wifi in your room in Microtel
Buffet breakfast : both have restaurants affiliated with the hotel where you can choose to eat buffet breakfast included in a room package
Airconditioning: both have good airconditioning
Kitchen amenities:  The standard room we checked in Hotel 101 has microwave and kettle to heat water and complimentary coffee and snacks. We did not find these in the room we checked in at Microtel. However, there was no room service in Hotel 101 so don't expect that there will be dining plates or glasses in there. There were only a couple of coffee cups and drinking glasses in there.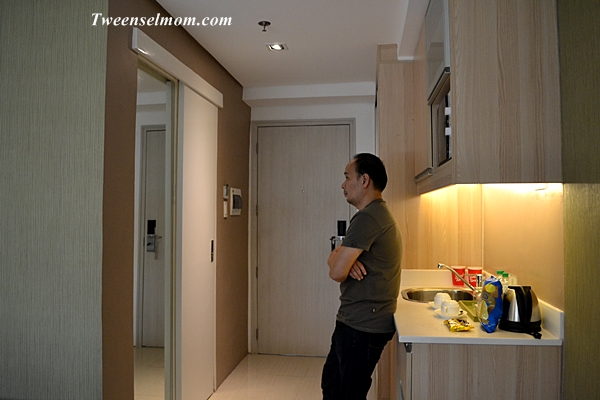 Bathroom Amenities: bidet shower hose available in Hotel 101 (very important to me because it's difficult using "tabo") – no bidet shower in Microtel
Elevator: both have good, functioning elevators , accessible only thru electronic key cards
Security: both have good and secured doors
Lobby: spacious lobby in Hotel 101 with seats – smaller lobby space in Microtel where you can wait while checking in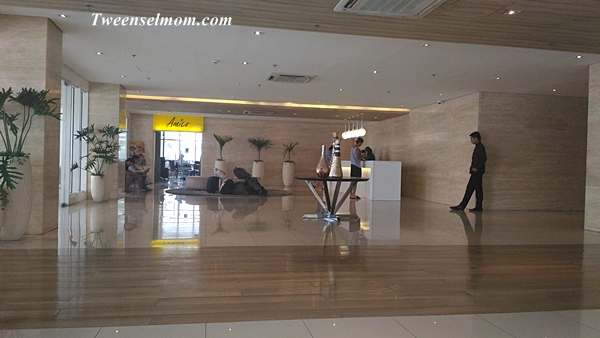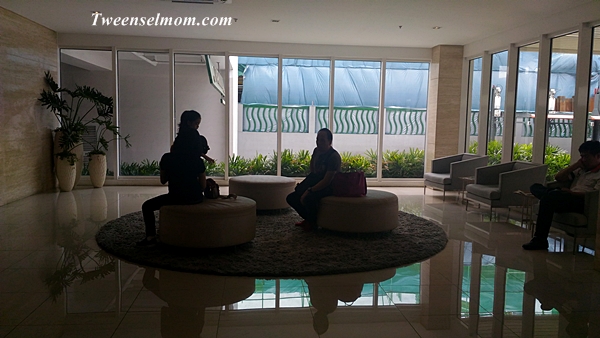 View: We were checked in 11th floor or Hotel 101 and our view was obstructed by another building. Below is the view of the pool and an ongoing construction – Our view last time in Microtel is the Conrad hotel but we can also see a nice view of Manila bay in the side.
Swimming Pool Size: Bigger pool size in Hotel 101 which is in 2nd floor but definitely a better view in Microtel which is located in the highest floor.
Shuttle: Airport shuttle in Hotel 101 while Microtel has shuttle to MOA and airport (I'm not sure which are free because we did not avail any last time)
Friendliness of Staff: fine in both hotels
Nearby Establishments: Jollibee and 7 eleven and Phoenix gas stations just under the building of Hotel 101 – Microtel is a few hops away from Seaside Boulevard, MOA Arena and the church.
Hotel Address:
EDSA Extension, Mall of Asia Complex, Pasay City 1300, Philippines
Tel. No.: +63(2) 553 1111
https://hotel101.com.ph/
I hope I was able to share with you a good list of features to help you decide the hotel which will be fit for your family's staycation needs. Feel free to comment if you want to share anything about this post.