Marco Polo Hotel in Ortigas is a 5-star hotel and since we had double celebration, my birthday and Father's Day, we decided to choose this hotel. We've been wanting to try its indoor pool for a long time but since we wanted to try their Continental Package, we decided to delay until we had the budget for it.
The Continental Package gives more perks when you check in, aside from the room and swimming pool access. Copying verbatim from Marco Polo's website, you'll get these. We were not able to use all these but I'll share about the ones which we enjoyed so much.
Premium accommodation on 42nd and 43rd Continental Club floors
Complimentary one-way airport transfer
Butler services
Private check-in and check-out
Amid panoramic views from Continental Club Lounge and Club services
–   Buffet breakfast
–   Afternoon refreshments, coffee, tea and juices
–   Evening cocktails, canapés and hors d'oeuvres
Complimentary pressing for one suit
Complimentary laundry service for one shirt
Unlimited Wi-Fi internet access
Complimentary use of boardroom for up to two hours
A selection of business and office services
15% savings on spa services
10% savings on hotel restaurants and lounges
Premium Continental Club Floors
The view from our room on the 42nd floor was thrilling and it was a nice feeling to be so much closer to the sky. My husband hesitated at first because of the earthquake happening a lot in Manila but we just couldn't be stopped. For a 5-star hotel, surely they should have this Disaster Management team like in other hotels.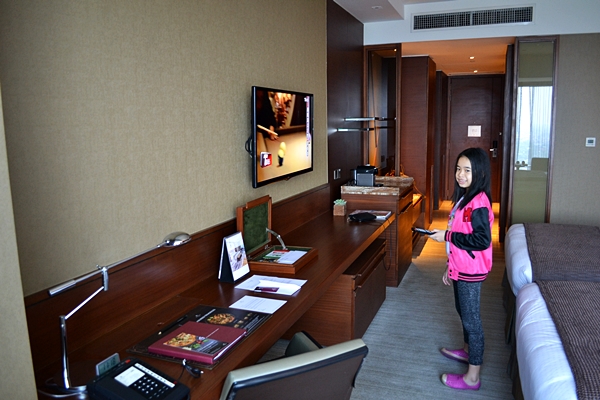 Private Check In and Check Out
This privilege is very useful especially on weekends. We checked-in on a Saturday but we went there early so we did not have to use the priority Check In. I was so happy that when we arrive there as early as 11 AM, they already allowed us to use the room. When we checked out on Sunday, we checked out using the privilege so we did not have to wait and follow a queue down the lobby.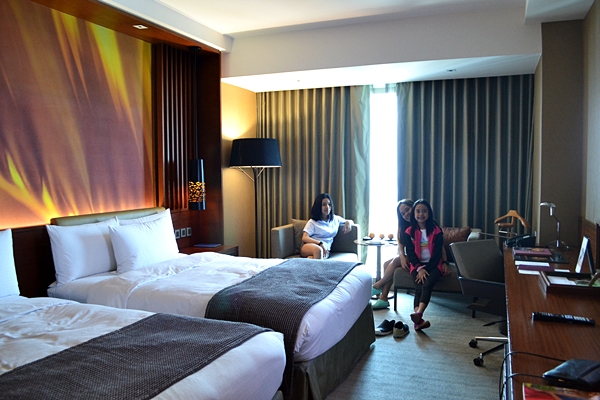 Three Buffet Meals (Breakfast, Afternoon Tea, and Evening Cocktails)
I've never experienced a hotel service which includes basically three buffet meals. Although breakfast was the heaviest, my husband and I enjoyed the afternoon tea and evening cocktails experience. They were like short dates for the two of us, though they were only a couple of steps away from our room, hehehehe.


Unlimited Wifi Access
It's difficult when you are being limited when it comes to internet access. Although we are supposed to take a break from all these gadgets, its tough not to connect. I still have to work a couple of hours due to the nature of my work so I really appreciated fast wifi connection any time I needed it.
 Pool Access
We really enjoyed the heated indoor pool. It was quite hot that day so the pool was a little bit warmer than I desired but nevertheless, we had fun! After dipping in the pool, my daughters and I used the women's bathroom which we really liked because of the nice-looking mirrors and toiletries.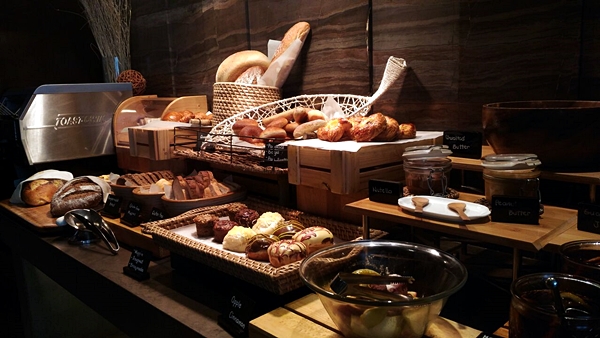 Overall, it was a great stay at Marco Polo. Everything went smooth, easy and relaxing, just like the way it should be. I couldn't ask for anything better except that I hope we had the budget to try more of the food in their menu. Though they all looked delicious (those ramen photos always made me hungry) they are so expensive.
Wish to be back soon Marco Polo!