Millions. According to PAMET (Philippine Association of Medical Technologist), they found out that schools can be a hotbed of all microorganisms. Imagine the number of bacteria they found which are present in school :

3,240,000 Staphylococcus bacteria are on school desk
94,000 Influenza germs on books and notebooks
100,000 Streptococcus bacteria on the handrail of stairs
250,000 Hepatitis-causing bacteria on monkey bars
2,000,000 E.Coli and 1,000,000 Shigella bacteria in the toilet
This wet season, we get worried a lot that our kids will get sick, catch cold or any germ-related illnesses because the surrounding is always wet (maputik), it's difficult to move around, and the weather is uncomfortable to the skin (either humid or cold). It's very important that our kids have protection against disease-causing germs when they go to school.
I bet you know it already that I'm talking about Safeguard. Who doesn't know this brand? Most of us moms (my age) grew up watching that TV Commercial of showering family and the germs on their body are being wiped as they use Safeguard. I grew up using Safeguard at home, my husband only uses Safeguard (white) and I use the pink one. Of course I use other body wash, but I still use Safeguard regularly in a week, specially when I just cleaned the house or the toilet. Safeguard's smell and lather can really make you feel clean after taking a bath.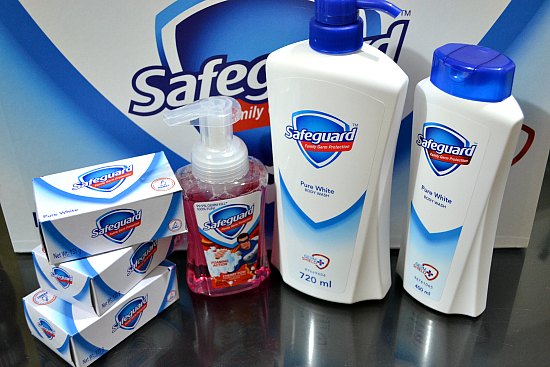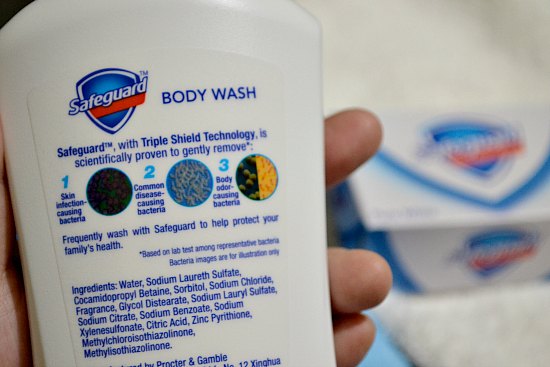 For my tweens, no kidding, I only buy Safeguard for them, specially their facial wash (Safeguard DermaSense Facial Cleanser) because it's the safest product I know for their face now that they are starting to have pimples. You don't know how girls react to pimples. I was fortunate that I don't have an acne-prone skin but their dad has a history of a pimple-laden face when he was young. The cleanser and Safeguard Pure White Body Wash, they use these two when they take a shower before going to school. Safeguard has Germshield+ Technology which removes germs that can cause body odor, skin infections and pimples. Safeguard doesn't only make us feel clean, it makes us clean and protected.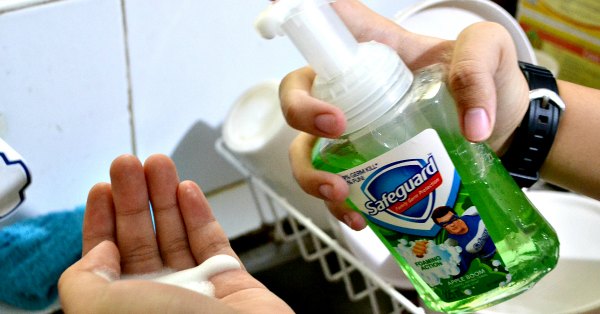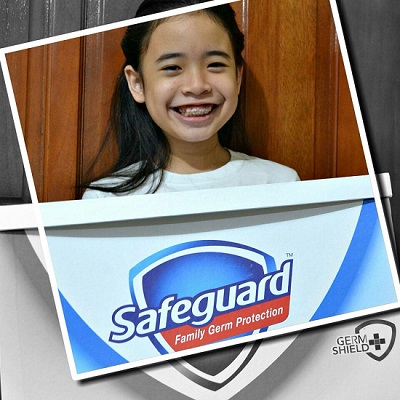 At school, they don't have Safeguard hand wash liquid but I wish they do. So what I do is I just make sure to remind my kids not to forget to wash their hands after going to the toilet, before eating and playing. (STEP : use Safeguard after Toilet, before Eating, after Playing) . As a mom, we can only do so much when it comes to protecting them. What's important is that we always teach them proper hygiene and use germ-fighting products like Safeguard. These worked for us, really because my girls rarely get sick from germ-related diseases.
*I received Safeguard products from P&G for personal use and I am really thankful, but everything written here came from personal experience. Visit http://www.pg.com for the latest news and in-depth information about P&G and its brands.