It's not Easter yet, but these egg-shaped, pastel-colored chocolate treats from Villa Del Conte resurrected my craving for chocolates!
Villa Del Conte Ovicinis are delicious, candy-coated dark chocolates from Padova, Italy. Each of these treats are filled with premium hazelnut cream.  The coating is crunchy and not overly sweet and the chocolates (they are made of dark chocolates so less guilt for us) are so rich and luscious when they melt inside the mouth.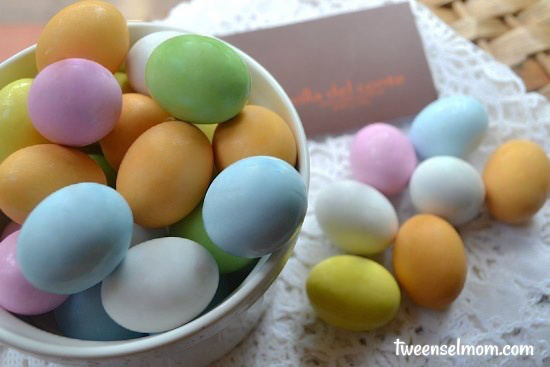 The pastel colors are so pretty and my and my girls just love them (baby pink, baby blue, white and pastel orange). I imagine them perfect for baby showers, children's parties, debuts, or any kind of parties where pastel color will fit in! But I will love to stock some of these as well at home, in a see-through jar and display them on the table. Or maybe, I can buy several packages and repack them in little, hand-made pockets and give them as gifts on special occassions.
These yummy and colorful Ovicinis are available at all Villa Del Conte stores in Greenbelt 5, Century City Mall, Shangri-la Mall, Resorts World, SM Megamall, and Robinsons Magnolia. For bulk orders and to know more, contact 893-2575 or 621-6101, or follow Villa Del Conte on Facebook @VillaDelContePh and Twitter @villadelconte, and their new Instagram account @VillaDelContePh, or visit www.villadelcontecioccolato.com.