I've been giving our girls Scott's Vitamin C Pastilles for years already. I've stopped giving them syrup since they are almost always on the rush every morning. They just pop in 2 pastilles in their mouths before they head out to school. The 2 pastilles, according to the label, give them 40-86% of their Vitamin C needs in a day. That's enough for them since they eat varied foods naman in school and at home.
I'm just too glad to find out that Scott's already has the DHA gummies which are high in Vitamin D and DHA. Vitamin D is very important in bone development and when you have growing kids and you want them to be taller and have stronger bone structures, they should have enough Vitamin D in their bodies. I found out that our body creates Vitamin D from sunlight and we also get it from the foods we eat like sardines, red meat, and egg yolk. These are all the same types of food where we can get DHA or docosahexaenoic acid which are essential to brain development. By age 6, our kids brain is already 90% developed and since my kids are way older, they needed more of these types of vitamins especially that they needed to use their brain powers in school.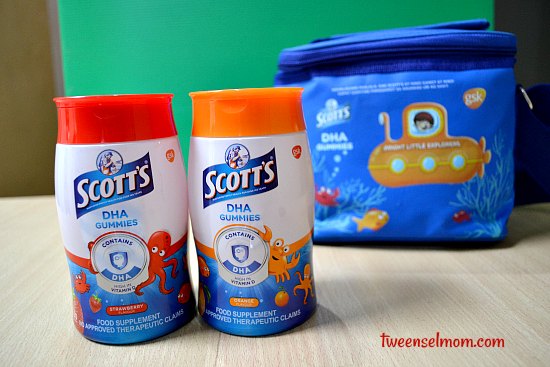 We only get enough sunlight on weekends, and that's when we are fortunate of the weather. When it comes to eating Vitamin D and DHA-rich foods, you know how kids are, they will eat anything chicken or maybe, pork, but they are not fond of beef nor sardines. A vitamin supplement will really help. Scott's DHA gummies will be an easy addition to the kids chewables every morning.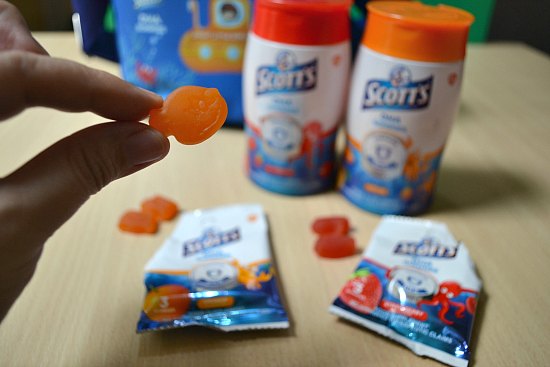 Scott's DHA Gummies are designed especially for older kids (5+) years. Available in Strawberry and Orange flavor. Scott's Vitamin C pastilles are sweeter than the DHA gummies. The DHA gummies are also a bit bigger and tougher to chew so if you have younger kids than mine, you can have them eat the gummies one at a time.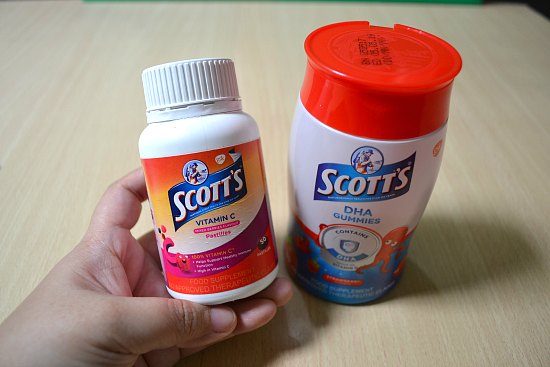 Disclaimer : I'm not a medical specialist, but I'm writing from experience as a mom. What I wrote here were best for my kids 11 years above without any kind of sickness. Vitamins such as Scott's are supplements and not meant to be taken as medicine to cure any sickness.