I don't watch much of Tagalog movies, not that I am partial to foreign movies, but it's just that there are not so many good Tagalog movies these days. One of the exceptions though is when the cast includes John Lloyd Cruz. Talaga naman kasi ang cute and so enigmatic. He hasn't been doing that much movie compared to his previous years and the last one with Sarah Geronimo, I did not watch it because of the bad reviews. Just this week, I missed watching Tagalog rom-com so I decided to watch My Amnesia Girl in Iflix starring John Lloyd and Toni Gonzaga.  To my surprise, I got an invitation that will allow me to see John Lloyd the next day. Diba?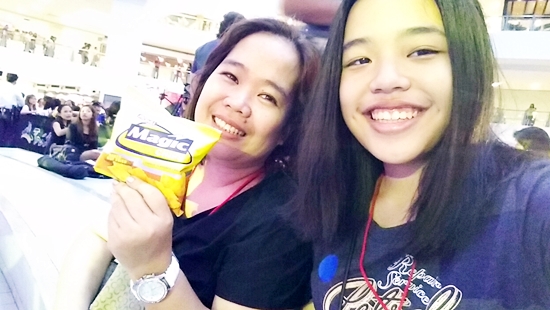 #MagicMoments event was held at Trinoma Activity Center last September 1 and since it was a holiday, my eldest tagged along. It was an event to introduce the new mobile app of Jack 'n Jill Magic Crackers and my daughter and I had fun joining the games which are very much related to the app. The event was also opened to public to give them a chance to join the activities and join the raffle. The program was hosted by pretty Radio DJ Joyce Pring and it was a great program filled with games and prizes.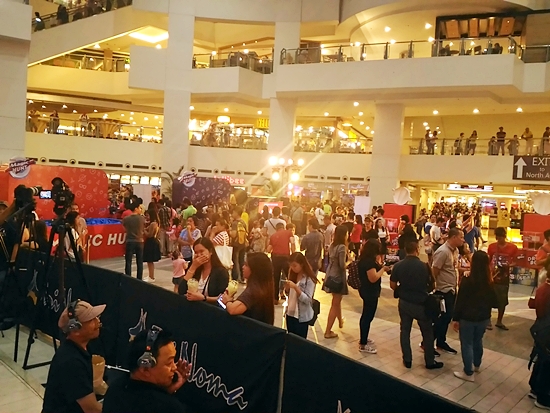 Later that afternoon, the app was eventually launched with a quick presentation to the public on how the app works. It's a cute and entertaining app which every fans of mobile app gaming, Magic Crackers and John Lloyd Cruz will enjoy. It's not a complicated app, more of an app you'll use while waiting for someone, or if you want pampakilig as it is loaded with John Lloyd videos.
Then the real magic moment arrived as John Lloyd came up to the stage. He looks much younger with a leaner body and fresh haircut. I Googled him a bit and found out that he is already 34, a native of Marikina, and he won so many acting awards already. That's the reason why I think he looks so polished and serious. John Lloyd made many people happy that day as he gave prizes to 3 lucky raffle winners in the event. They each got P10,000 cash prize, loot bags and most special of all, a dinner with him!
And because we were lucky too, we got to join John Lloyd in that dinner at Mango Tree Bistro. It's a restaurant in Trinoma which offers food and cocktails. Unfortunately, John Lloyd's table was a bit far from ours. But it was ok, Joy and I had a thrilling night looking at him while we eat. But Joy was even luckier that night because she got to be picked by John Lloyd as the raffle winner of P5,000 Robinsons Supermarket GC and a hug from John Lloyd. When can I get lucky like her!!! But I was happy for her because she is a lucky buntis!
You should Magic Crackers' new flavors and mobile app. Our favorite at home is the unflavored Premium Crackers Magic Flakes variant which tastes like saltines. Get a wrapper of a Magic Cracker and scan it using the app and you'll see a surprise! Share it with me once you see it ok?